2024 profiles yet to be announced, stay tuned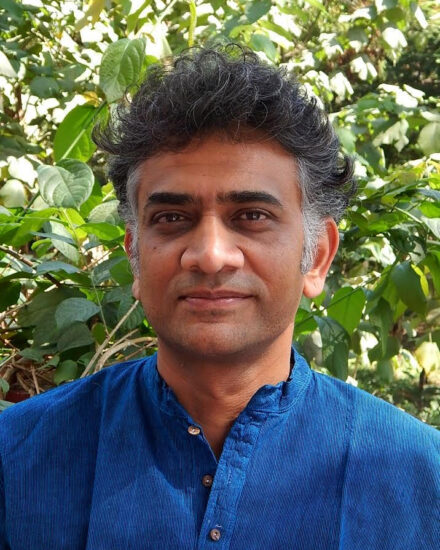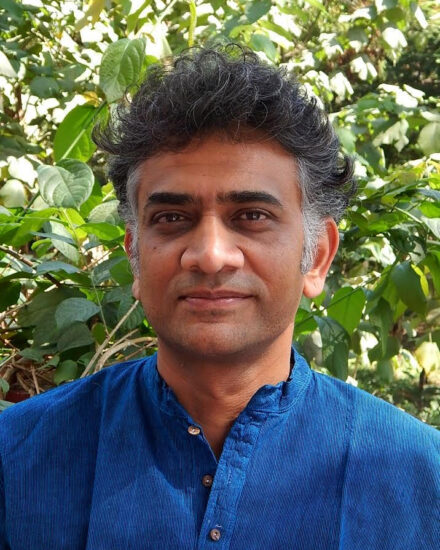 Aakar Patel is a syndicated columnist who has edited English and Gujarati newspapers. His books include Why I Write, a translation of Saadat Hasan Manto's Urdu non-fiction (2014), Our Hindu Rashtra: What It Is. How We Got Here, a study of majoritarianism in India and Pakistan (2020), Price of the Modi Years, a history of India after 2014 (2021), The Anarchist Cookbook, a guide on why and how to protest (2022), and the novel After Messiah (2023). His work reimagining South Asia, The Case for Akhand Bharat, is out in 2024. He is the Chair of Amnesty International India.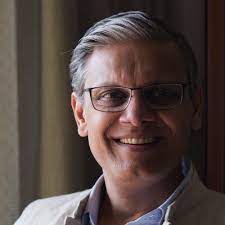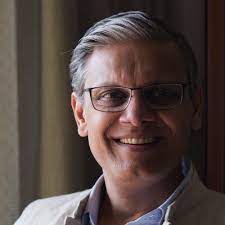 Aasheesh Pittie is a birder, bibliographer, and author. He has compiled two bibliographies, Birds in Books: Three Hundred Years of South Asian Ornithology (2010), and The Written Bird: Birds in Books 2 (2022), and is the author of The Living Air: The Pleasures of Birds and Birdwatching (2023). He has also compiled a searchable bibliographic database of over 35,000 works on South Asian ornithology.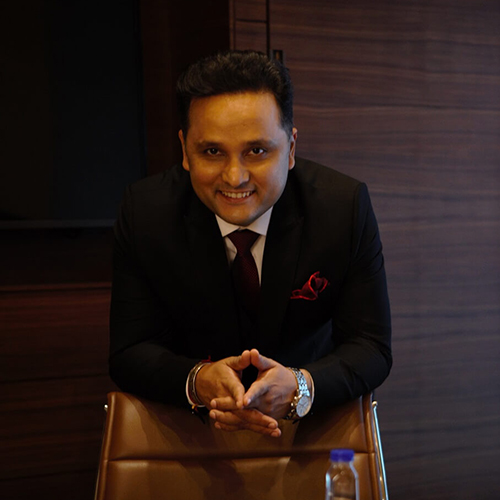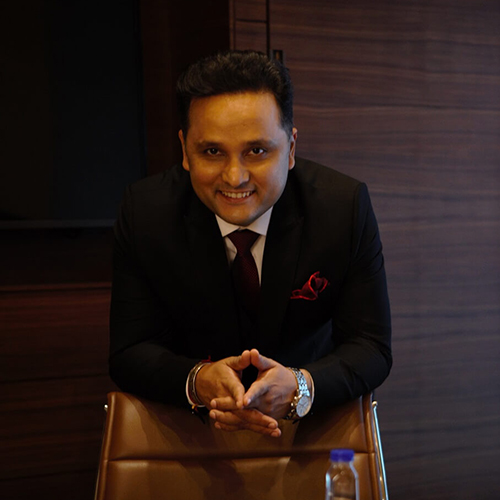 Amish is an IIM (Kolkata)-educated banker-turned-author. The success of his debut book, The Immortals of Meluha (2010, Book 1 of the Shiva Trilogy), encouraged him to give up his career in financial services to focus on writing. Besides being an author, he is also an Indian-government diplomat, a host for TV documentaries, and a film producer. His books have sold more than 7 million copies and have been translated into over 20 languages. His Shiva Trilogy is the fastest-selling and his Ram Chandra Series the second-fastest-selling book series in Indian publishing history. Idols: Unearthing the Power of Murti Puja, with Bhavna Roy, is his latest publication.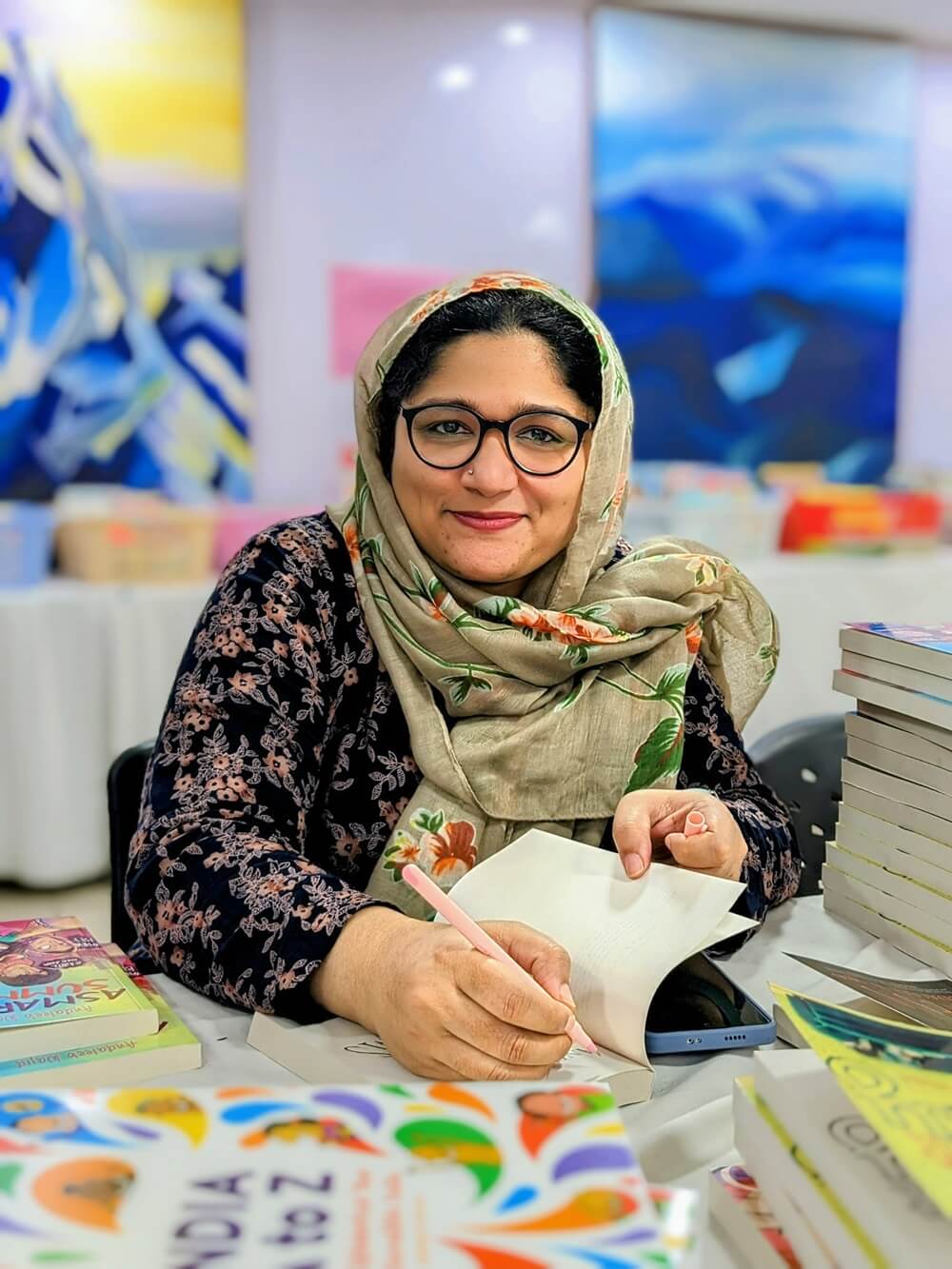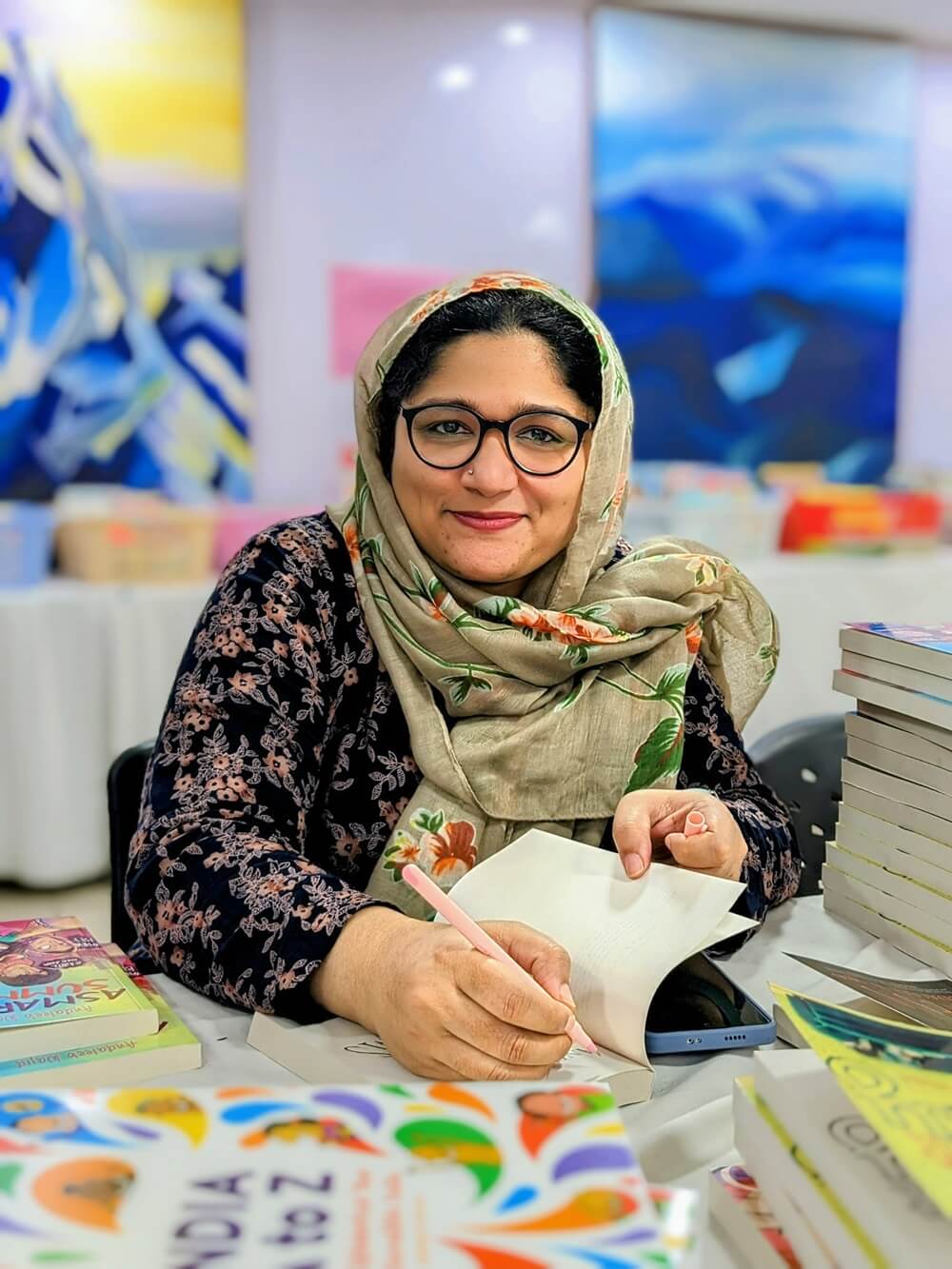 Andaleeb Wajid is a hybrid author, having published 40 novels in the past 14 years. She enjoys writing in a number of different genres such as young adult, romance, and horror.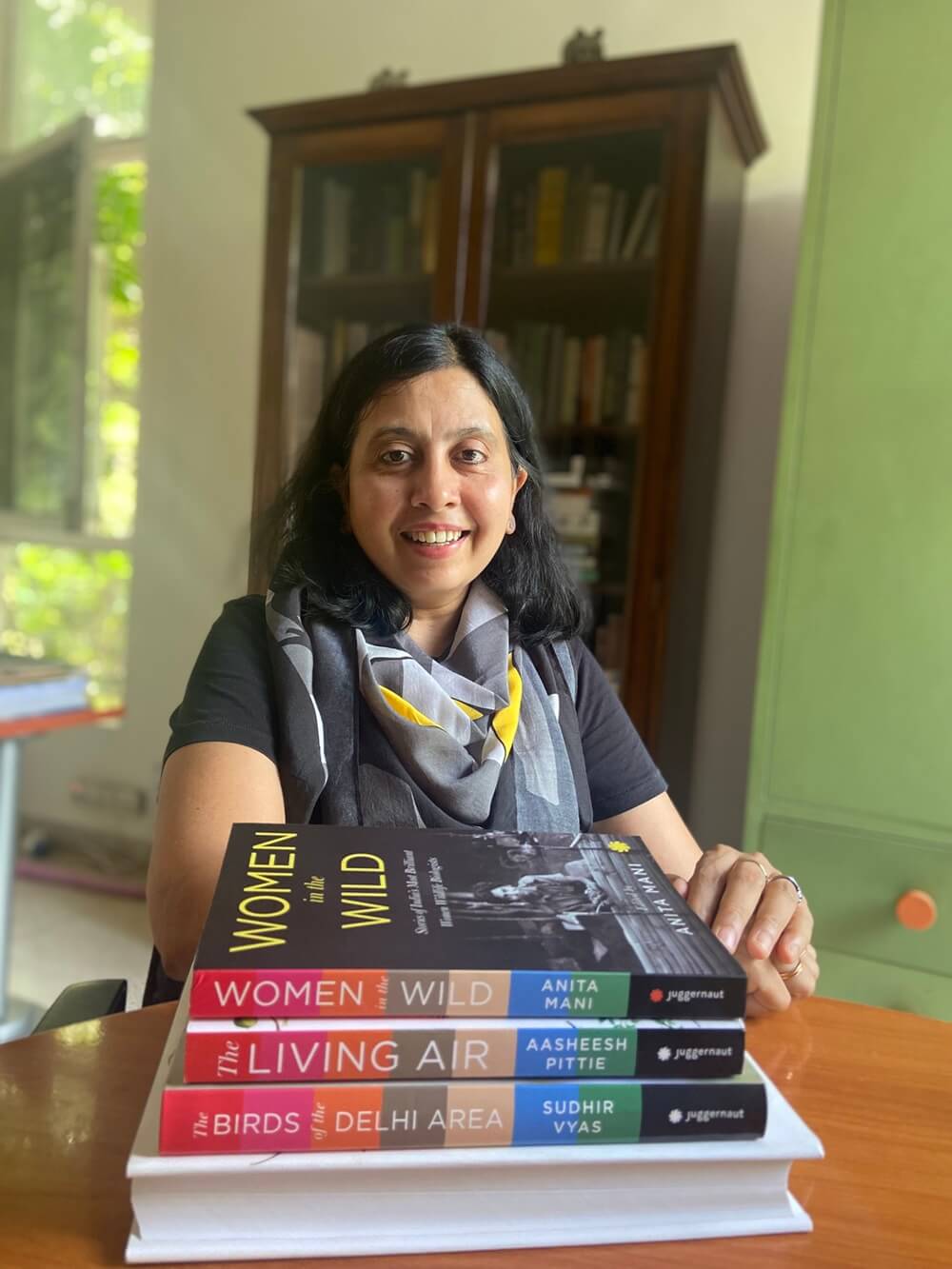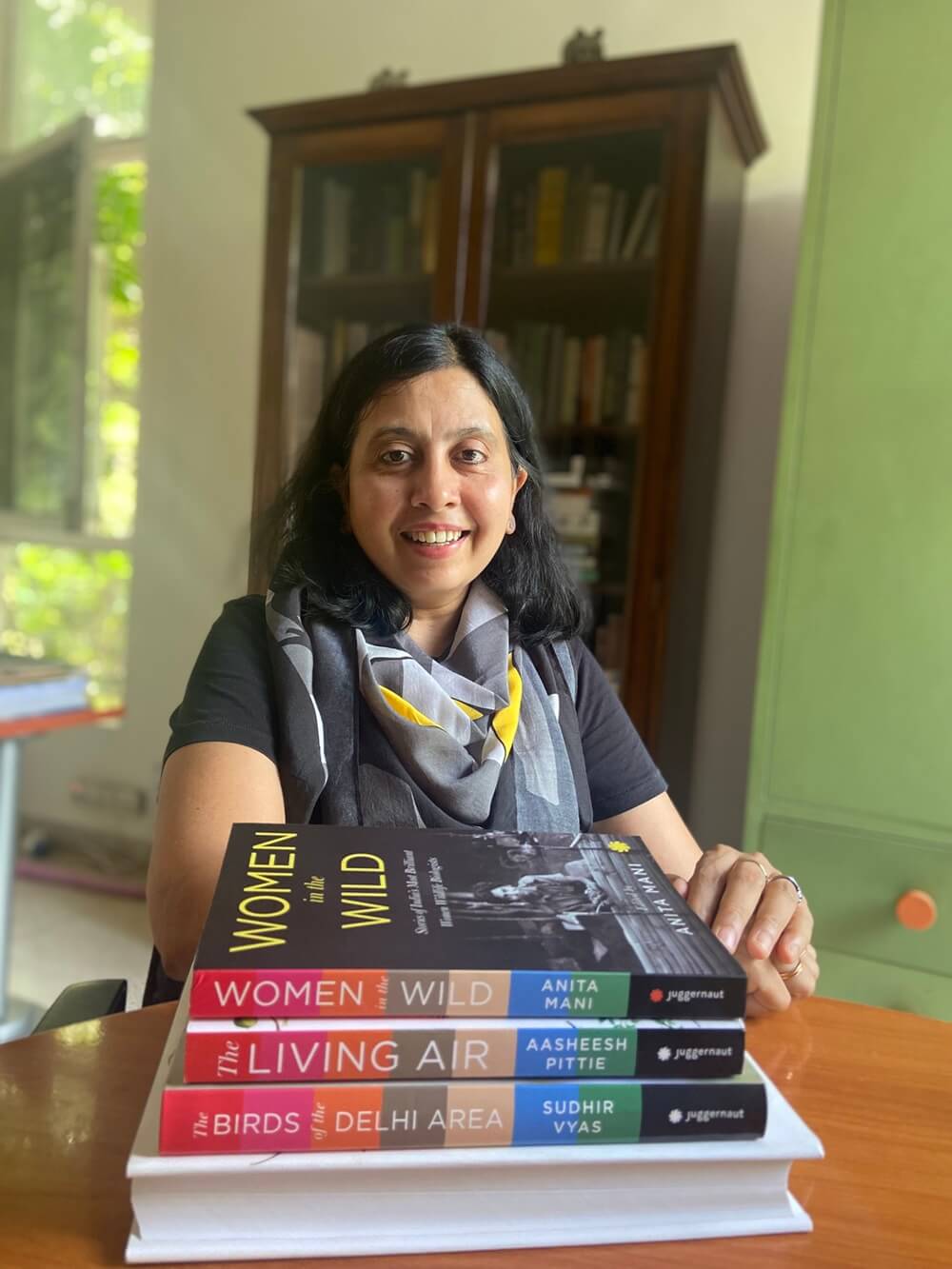 Anita Mani runs Indian Pitta, a book imprint. In addition to editing books about birds and natural history, she writes on technology and communications, a throwback to the time she ran the operations of a communications software company. For several years, she ran a news and current affairs publication for children called Child Friendly News. For now, she is content to watch, read, and write about birds. Women in the Wild: Stories of India's Most Brilliant Women Wildlife Biologists (2023) is her most recent book.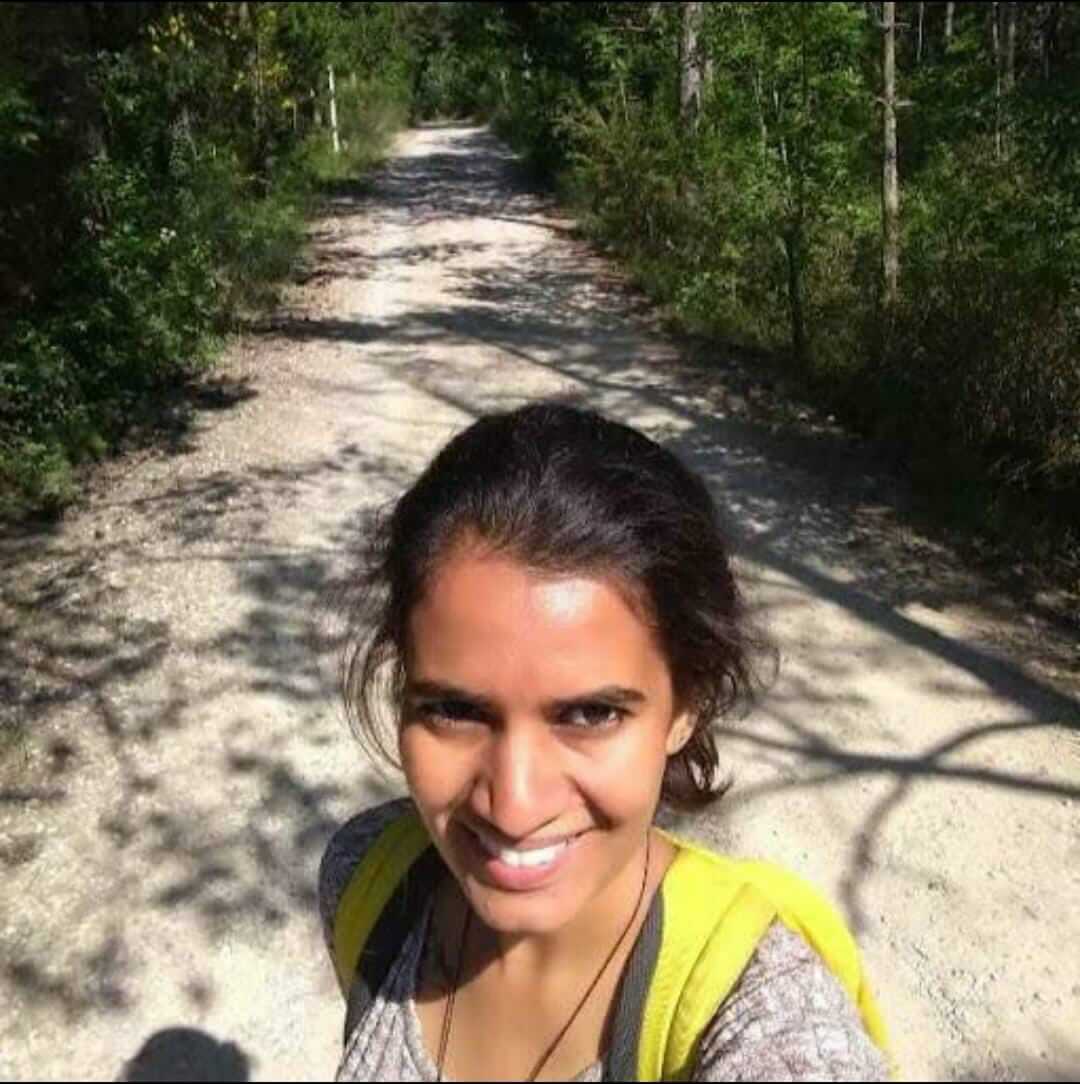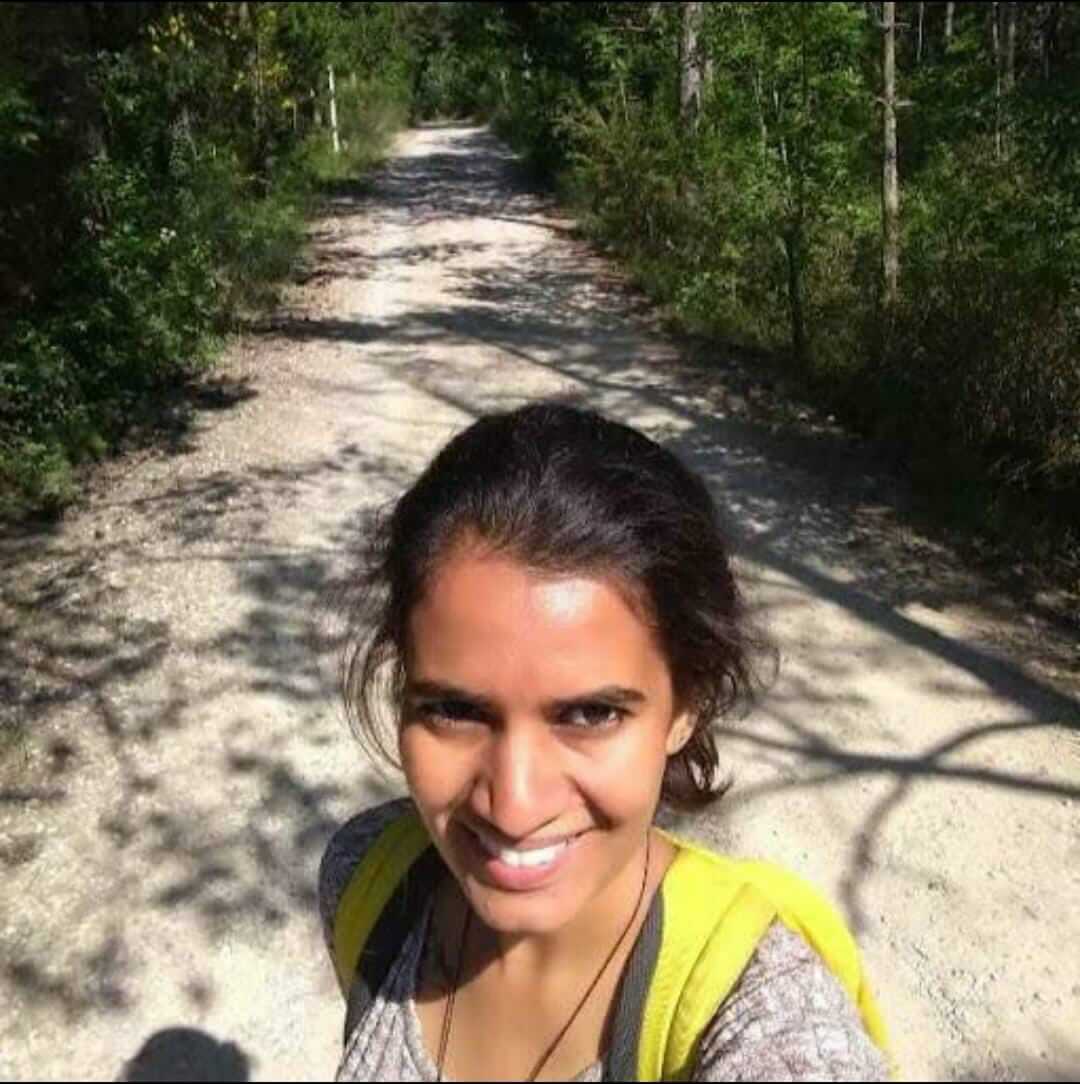 Ankita Rajasekharan, shaped by her upbringing in nature-rich surroundings, cherishes connecting people with the natural world. With a background in education, she's engaged in alternative schooling both in rural and urban settings. Her passion lies in combining art, conversation, and nature, fostering immersive experiences for children and adults. Recognizing patterns and connections in species, she enjoys birding and nurturing plants. Her expertise in nature-based education and art makes her a valuable resource for exploring emotional expression and connecting literature with nature at literary and cultural festivals.
Anuja Mohan Pradhan writes in Odia, Hindi, and English besides his native language Kui. He has published three poetry collections. He translated his 2006 Kui collection, Kuidina Piopata, into English as An Oriole from the Hills (2006), which has been archived in libraries in India and abroad. He has a Kui short story collection Tahiee (The Mango Stone, 2015), and has co-authored a Kui language learner (2007). He translated twenty children's stories for the National Translation Mission, Mysuru. He has published several research papers in various journals and magazines. He has also devised a slightly modified Odia script to capture the pronunciation of Kui.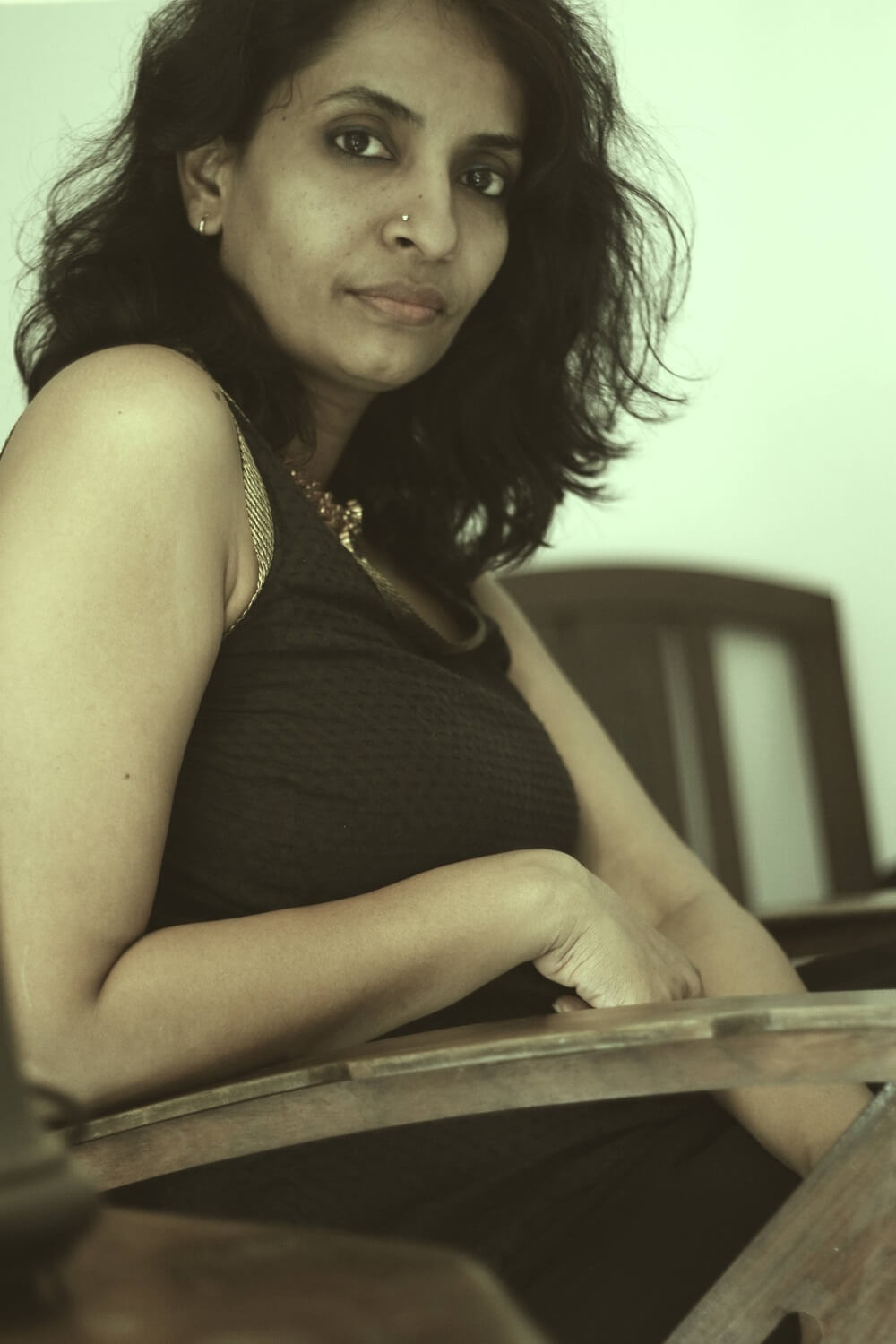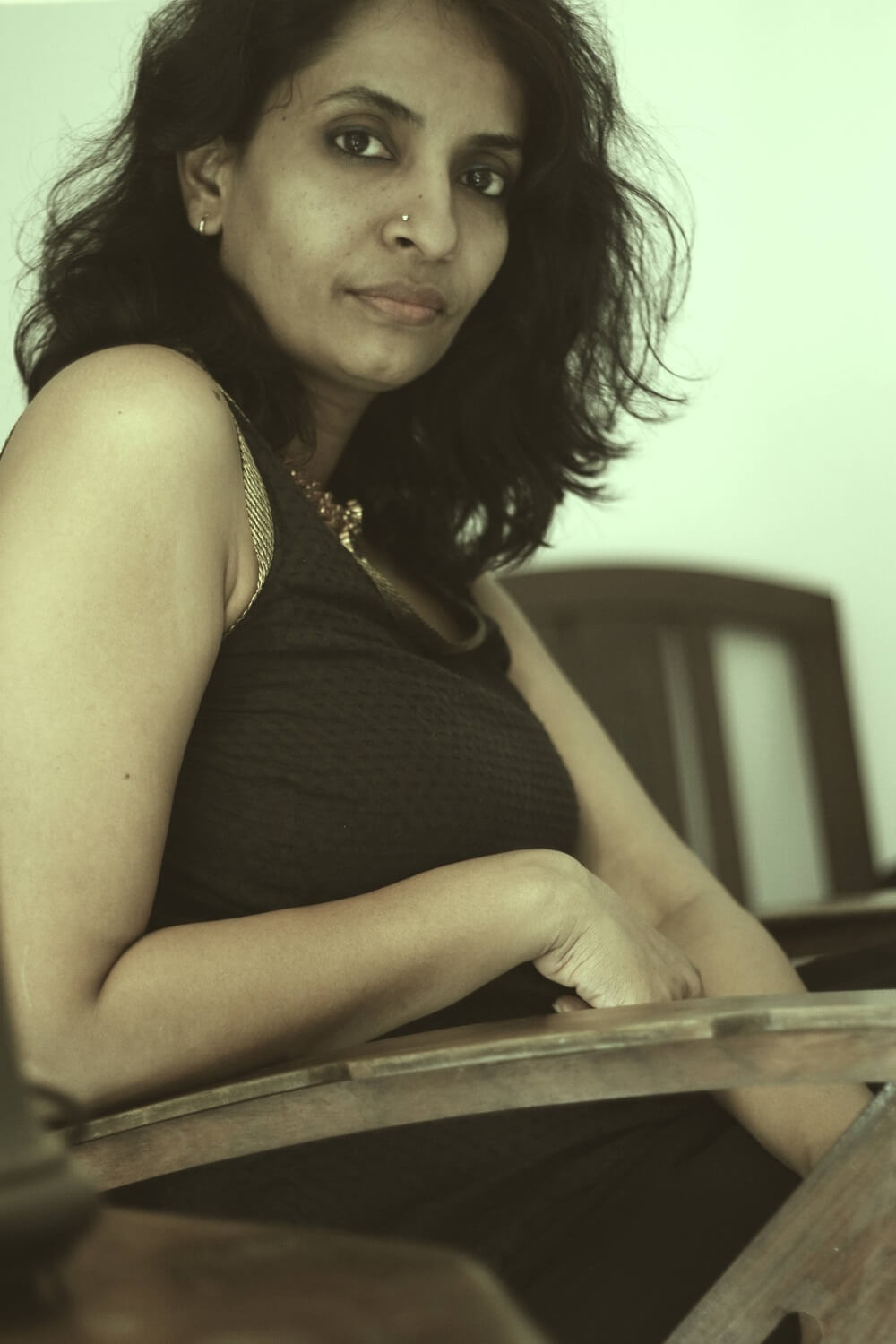 Anupama Raju is a poet, novelist, communications professional, literary journalist, and translator. She is the author of C: A Novel (2022) and Nine: Poems (2015). She has translated Malayalam writer Paul Zacharia's stories into English and collaborated with French photographer Pascal Bernard on two Indo-French poetry and photography projects 'Surfaces and Depths' and 'Une Ville, Un Lieu, Une Personne.' She was a Charles Wallace Fellow at the University of Kent, Canterbury, and Writer-in-Residence at Centres Intermondes, La Rochelle, France.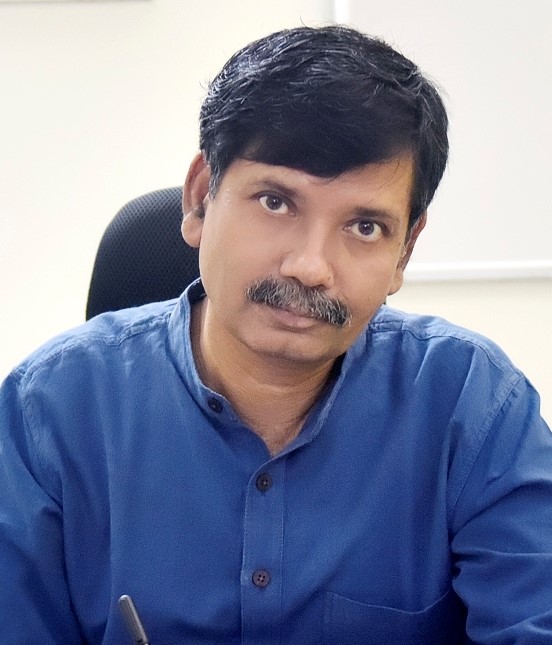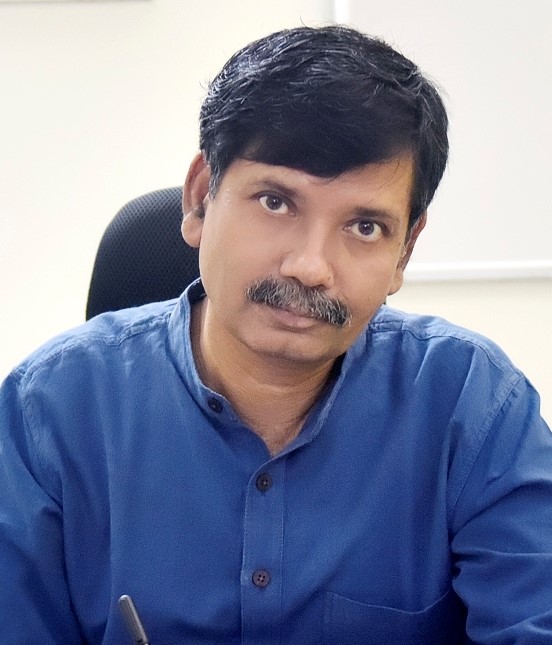 Badri Narayan is a Hindi poet, and a social scientist specializing in social history and cultural anthropology. His poetry collection Tumdi ke Shabd received the Sahitya Akademi Award for 2022. His other poetry collections include Pratinidhi Kavitaye, Khudai Mein Himsa, Shabpadiyam, and Sach Sune Kai Din Huye. His poems have been translated into several languages including English, Bangla, Odia, Malayalam, and Urdu. He is a recipient of Bharat Bhushan Samman, Banarasi Prasad Bhojpuri Samman, Kedar Samman, Spandan Kirti Award, Rashtrakavi Dinkar Award, Shamsher Samman, and Meera Smriti Samman. His political analyses are published regularly in Hindustan, Amar Ujala, Dainik Jagran, Indian Express, The Hindu, India Today, and Outlook.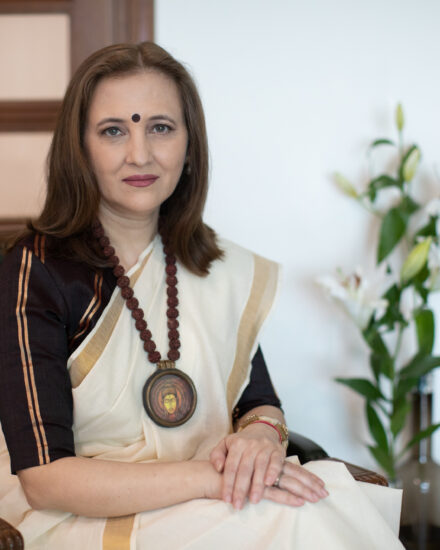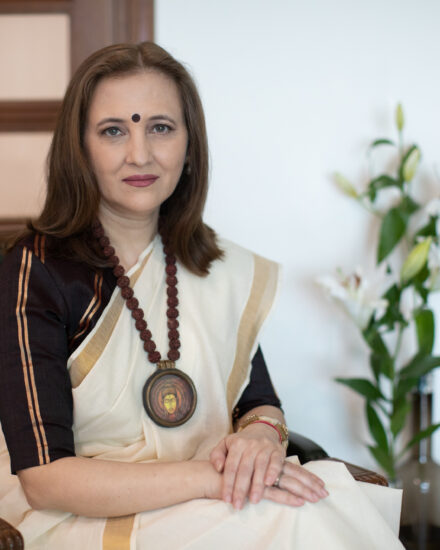 Bhavna Roy was educated in Mussoorie, Pune, and Mumbai. After graduating in psychology from Mumbai University, she qualified for the Indian Administrative Services. Having trained partly at the LBSNAA, she quit and then worked first as a volunteer in a school for special children in Malegaon, and then in SOS, an NGO in Nashik. Idols: Unearthing the Power of Murti Puja, co-authored with Amish, is her latest publication. Idols is a companion volume to their bestselling book, Dharma: Decoding the Epics for a Meaningful Life.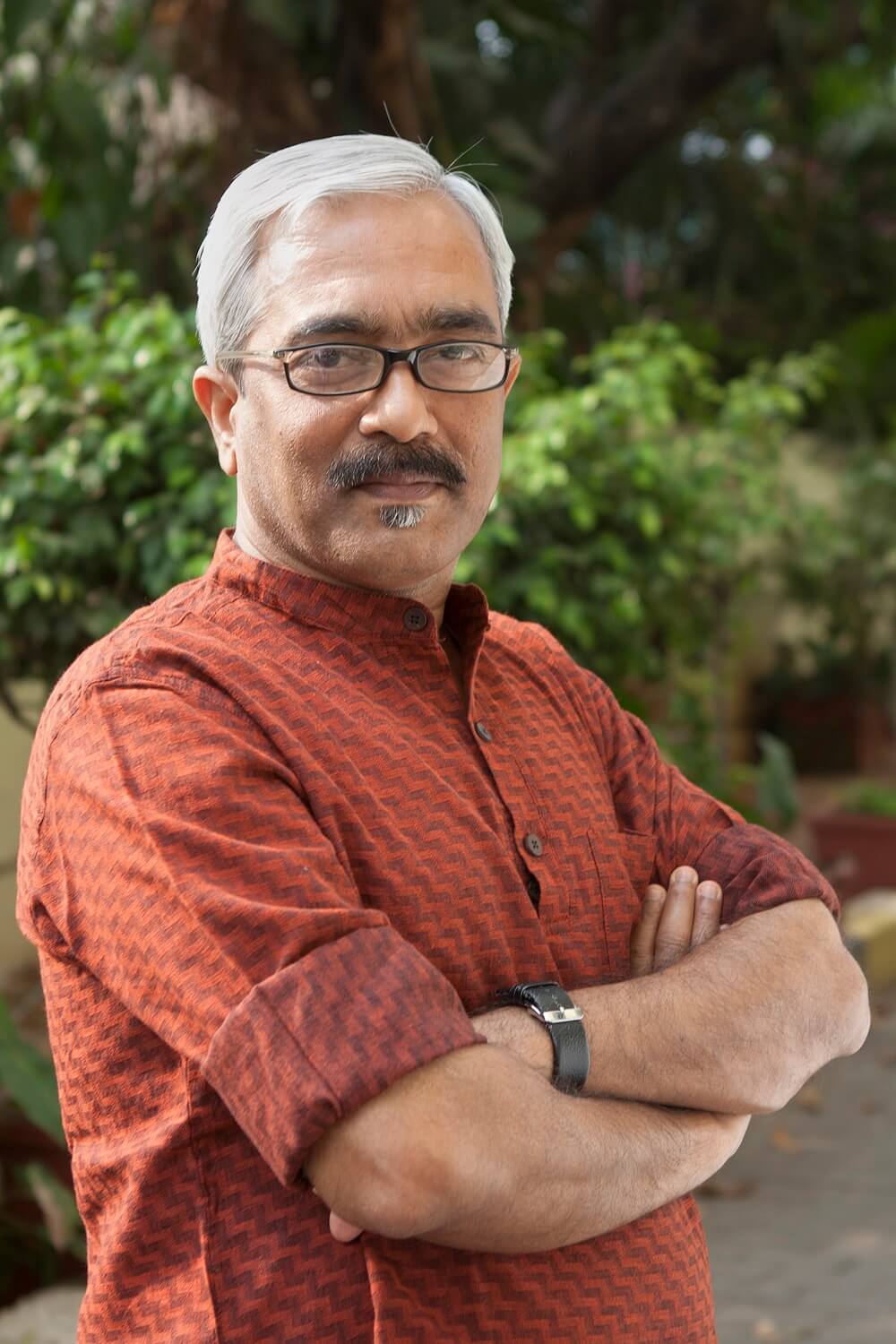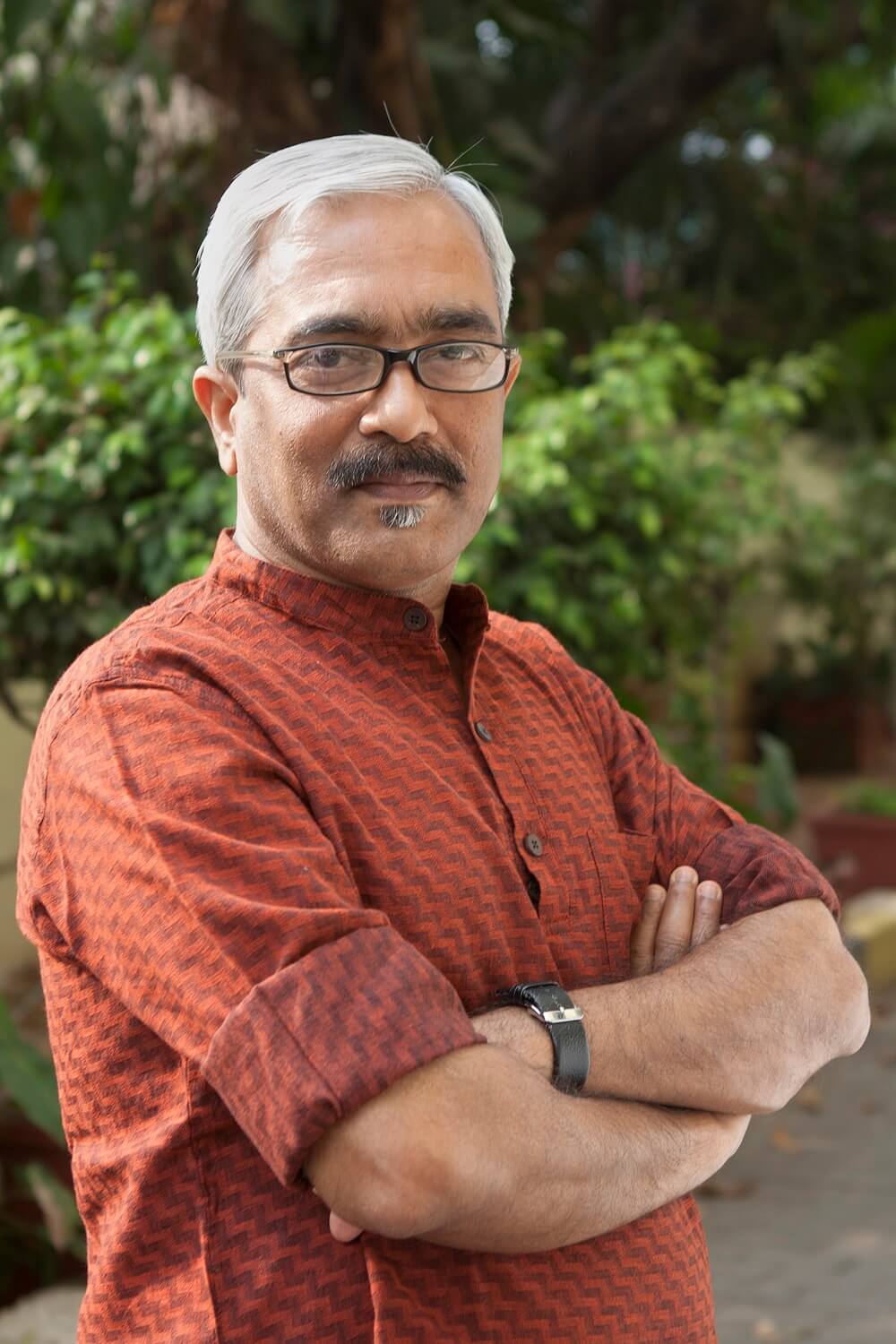 Bishnu Mohapatra is an Odia poet, translator, and political scientist. He has published five books of poems, including Barshabatara (2021), and translated two volumes of Pablo Neruda's poetry into Odia. His poetry has been translated into English (A Fragile World, 2005) and Hindi (Buddha aur Aam, 2022). His poems appeared in Singing in the Dark: A Global Anthology of Poetry Under Lockdown (2020). He served as a member of the national jury for the Moortidevi Award of the Bharatiya Jnanpith, Delhi (2013-2015). He is currently a Senior Professor of Politics and the Director of Moturi Satyanarayana Centre for Advanced Study in the Humanities and Social Sciences at Krea University, Andhra Pradesh.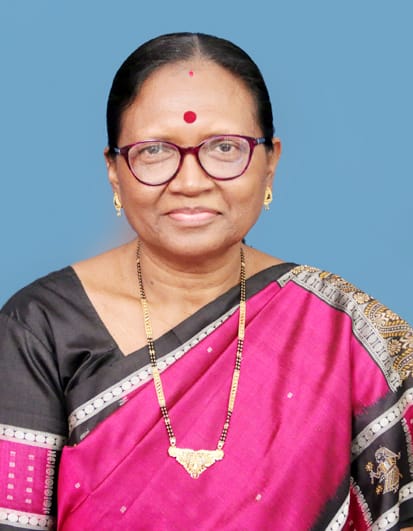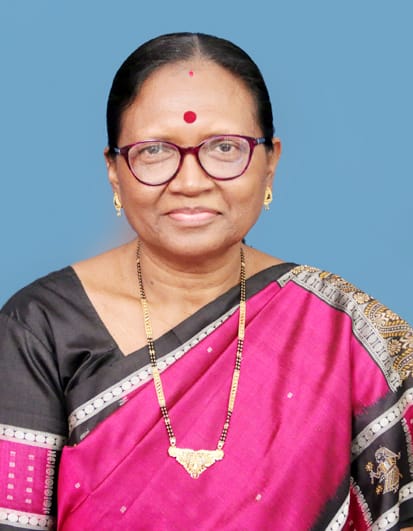 Damayanti Beshra received the Padma Shri in 2020 for her contributions to Santali literature. She is the first woman writer in the language and is the author of 22 books in Santali, and nine in Odia. She has also translated nine books into Santali. In 2023, she published a biography in Santali of President Droupadi Murmu. From 2011-2013, she published the first Santali women's magazine, Karam Dar (Two Friends). Her poetry collection, Say Sahed (A Hundred Breaths, 2006), won her the Sahitya Akademi award in 2009. In 2021, she won the Akademi's Translation award for her translation into Santali of Jayadeva's Gita Govinda (2018).
Debashis Paul is a professional management and marketing strategy consultant whose present work is mainly for clients in the education sector. He previously worked in the advertising field and led several pan-India public service campaigns and won many national and international advertising and market effectiveness awards. Outside his profession, he has been deeply interested in child development psychology—much before he became a dad! Today, he counsels parents who have children with learning and social communication difficulties. His first book I Have Autism and I Like to Play Good Bad Tennis (2023) is a memoir on a child with autism, coming from a father's heart.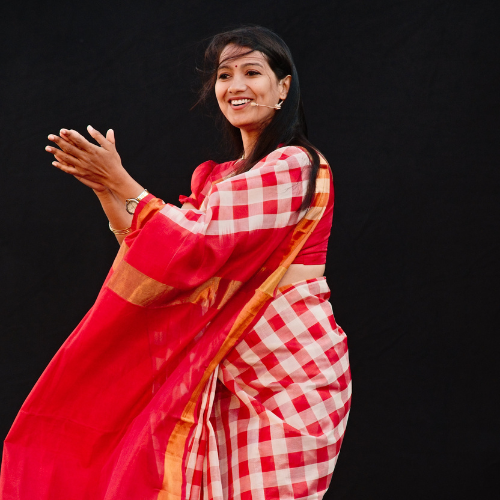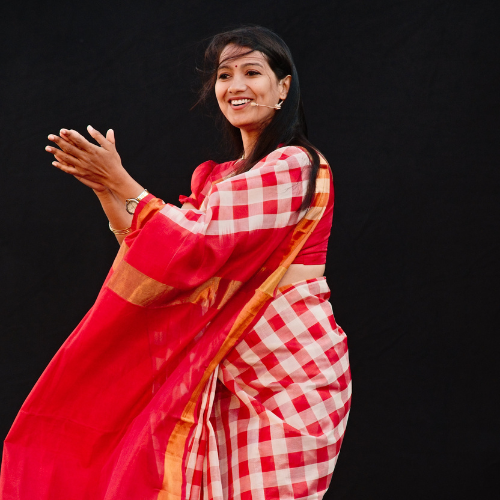 Deepa Kiran is a professional storyteller and award-winning educationalist. Founder of Story Arts Foundation, she is engaged with musical storytelling inspired by oral traditions of India. She has reached over 75000 educators globally with her teaching through storytelling. Her focus area is storytelling for teaching the English language and developing empathy and resilience in multi-cultural classrooms. She has given TEDx talks and published in journals about her work. She has received awards for her acting in films and recognition at international film festivals for her documentary film. She is currently pursuing her PhD in Storytelling and English Language Teaching at IIT Madras.Year: 2017, 2014-15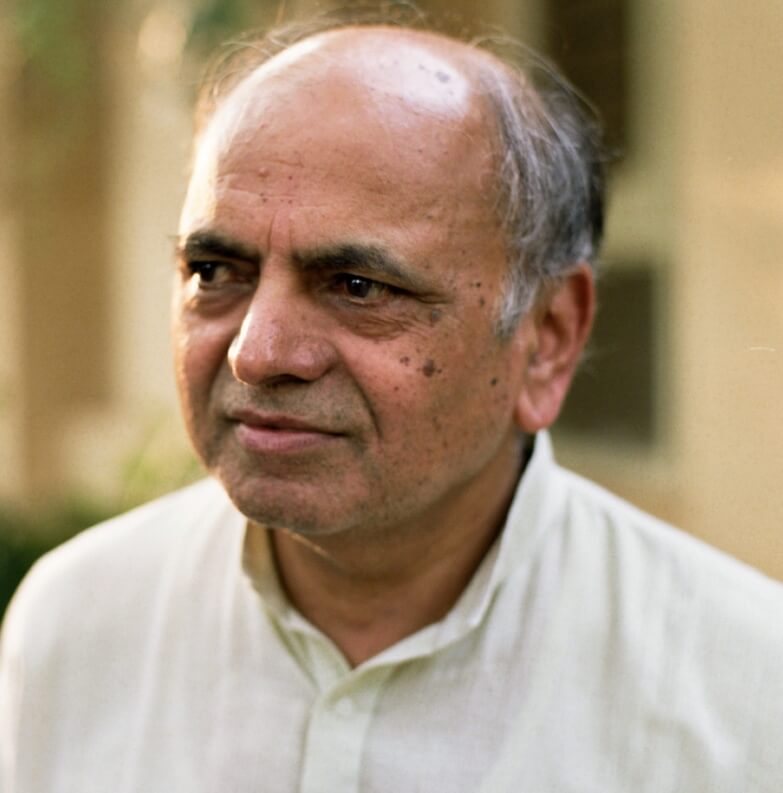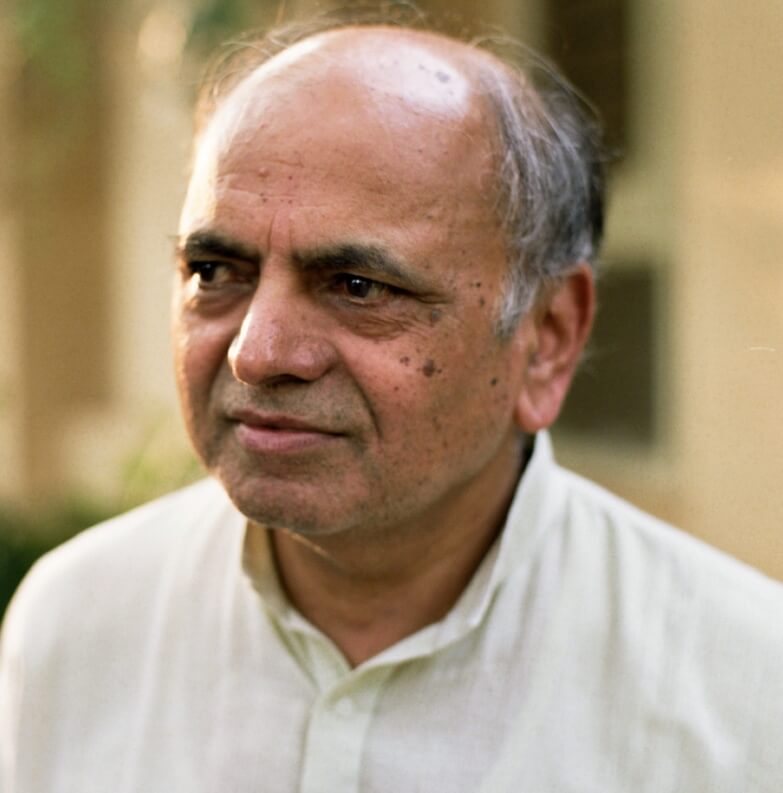 GN Devy's writes in English, Marathi, and Gujarati. His books in English include After Amnesia (1992), In another Tongue (1992), Of Many Heroes (1997), Painted Words (2003), A Nomad Called Thief (2007), The Question of Silence (2016), A Crisis Within (2017), Countering Violence (2022), and Mahabharata: The Epic and the Nation (2022). He is the series editor of Key Concepts in Indigenous Studies and Mahatma Gandhi in Indian Languages. The People's Linguistic Survey of India, initiated and led by him, covered 780 living languages of India. The Indians: Histories of a Civilisation (2023), co-edited with Tony Joseph and Ravi Korisettar, is his latest publication.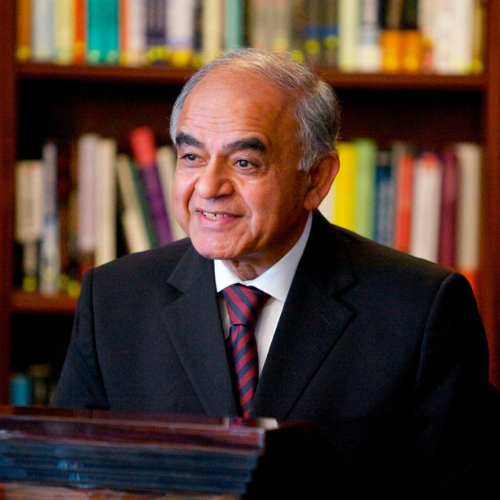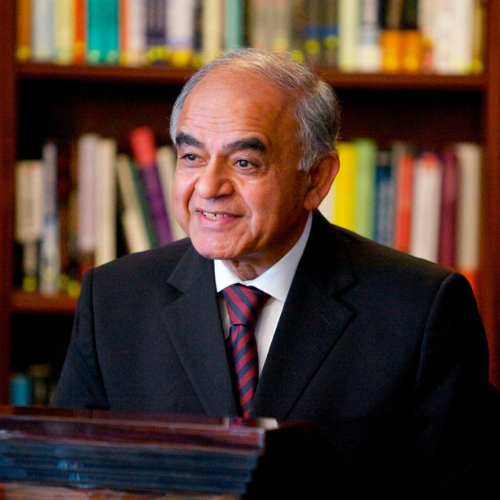 Gurcharan Das is an author, commentator, and thought leader. His publications include the trilogy on life's goals: India Unbound (2000), The Difficulty of Being Good (2009), and Kama: The Riddle of Desire (2018); India Grows at Night (2012); A Fine Family: A Novel (1990), Three Plays (2012), and a book of essays, The Elephant Paradigm (2012). Another Sort of Freedom: A Memoir (2023) is his latest publication. He is the general editor for Penguin's multivolume Story of Indian Business series. He studied philosophy at Harvard University and was CEO, Procter & Gamble India. He writes a regular column for six Indian newspapers, including the Times of India. Year: 2019
Joba Murmu is a Santali writer and translator. Her short story collection Olon Baha (The Written Flower, 2014) won the Sahitya Akademi's award Bal Sahitya Puraskar (Children's Literature Prize) in 2017. Sereng Anjle (2015) was her translation of Tagore's Gitanjali. It received an award the following year from the All India Santhali Writers Association. For her services to literature, she was awarded the Rabindranath Tagore Award in 2020. She has also written the script and lyrics of two Santali feature films, Tore Sutam (The Divine Thread, 2015), and Sagen Sakam (The New Leaf, 2018).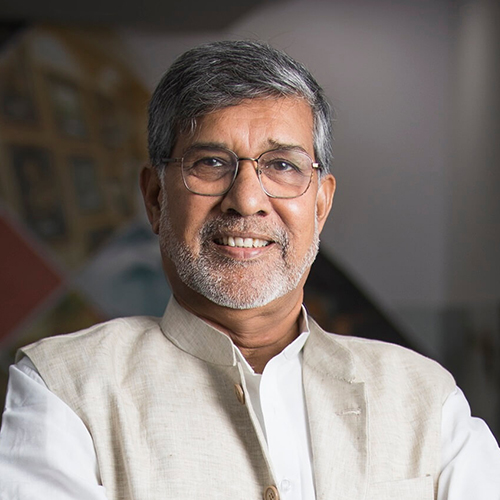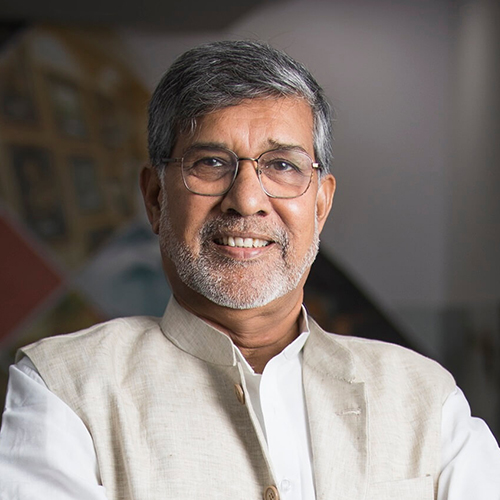 Kailash Satyarthi received the Nobel Peace Prize in 2014 for his relentless "struggle against the suppression of children and young people and for the right of all children to education." Through his multiple organizations and campaigns, including Bachpan Bachao Andolan, Global March Against Child Labour, Global Campaign for Education, Kailash Satyarthi Children's Foundation, and Bal Ashram Trust he has liberated millions of children from child labour, slavery, trafficking, and other forms of exploitation and developed a successful model for their education, rehabilitation, and reintegration into mainstream society. His book Why Didn't You Come Sooner? (2023) comprises moving stories of children rescued from slavery.
Kasturika Mishra is a multilingual poet with three published books of poetry in English and Hindi/Urdu. She also is a good singer of ghazals and Hindi kavita. She worked as a senior cataloguing librarian at the US Embassy, New Delhi for twenty years. She also writes reviews on dance, music, and theatre.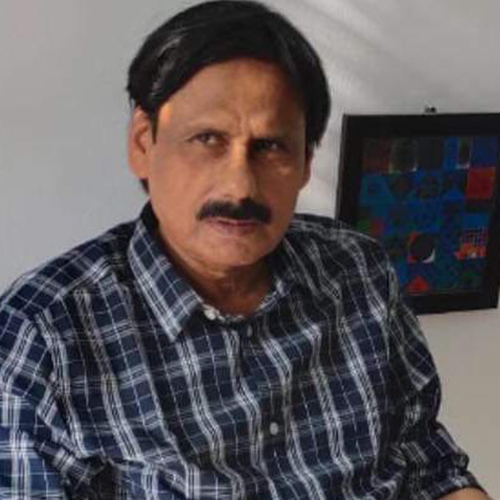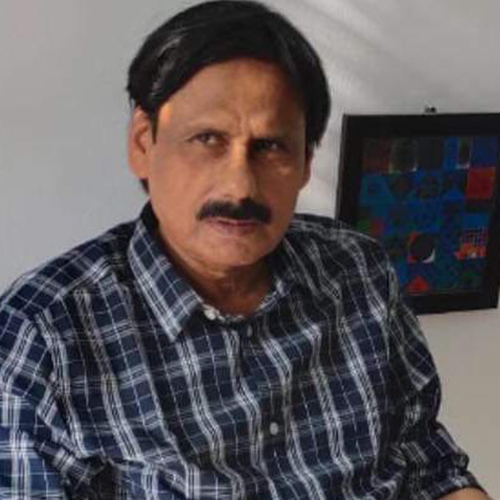 Khalid Jawed is a leading Urdu novelist and author of fifteen works of fiction and non-fiction. He is a recipient of the Katha Award, the Upendranath Ashk Award, and the UP Urdu Academy Award. Paradise of Food the English translation of his book Ne'mat Khana was awarded the JCB Prize for Literature (2022). His other books include Arsalan Aur Bahzaad (2023), Ek Khanjar Pani Mai (2022), and Maut Ki Kitab (2012). He is a professor at Jamia Millia Islamia University.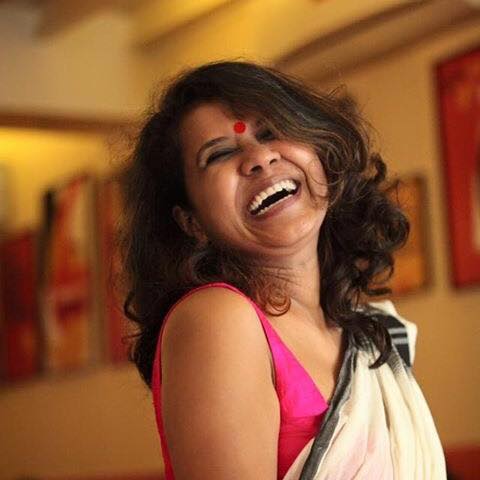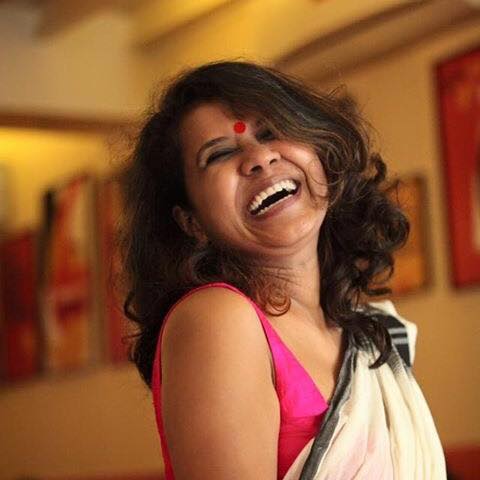 Lopamudra Mohanty, the founder of BBW Education OPC Pvt Ltd, is a storyteller and educator celebrated for her ground-breaking reading and storytelling programmes for children. Her influence extends to conducting Storytelling Certification Programmes for educators and individuals. Internationally recognized, she has performed at major storytelling and literary festivals. With a theatre background, she has staged numerous performances nationwide. Her recent project, Cheers2Bhasha, aims to promote Indian languages and preserve regional stories. A rural management graduate and banking professional, she is a certified phonics trainer embodying the essence of a responsible storyteller and a cultural resource.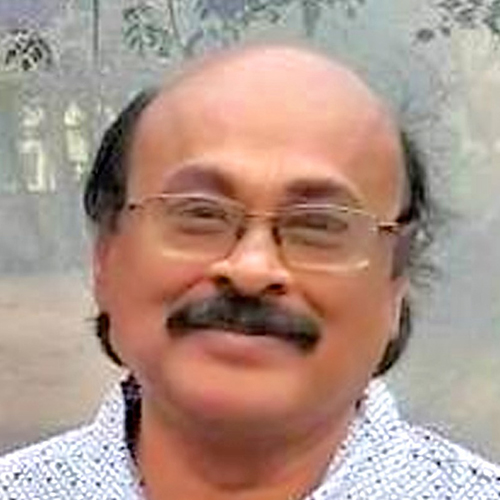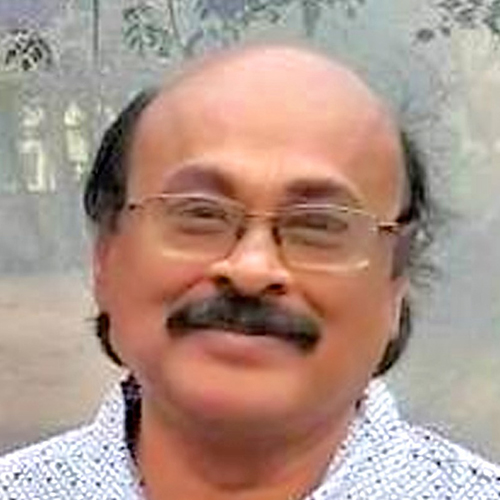 Madhuranthakam Narendra is a Telugu writer and academic. His novel Manodharma Paragam received the Sahitya Akademi Award for the year 2022. His other publications include six short story collections, four novels, two plays, and several critical essays. He has also edited more than fifteen books and presented research papers in more than a hundred seminars. He is a recipient of several awards and honours including the Madras Telugu Academy Award, Katha Award, New Mexico University reconocimiento, Telugu University Award, TANA and ATA Awards, and Rabindranath Tagore Puraskaram. He retired as a professor of English and Principal of SV University College, Tirupati.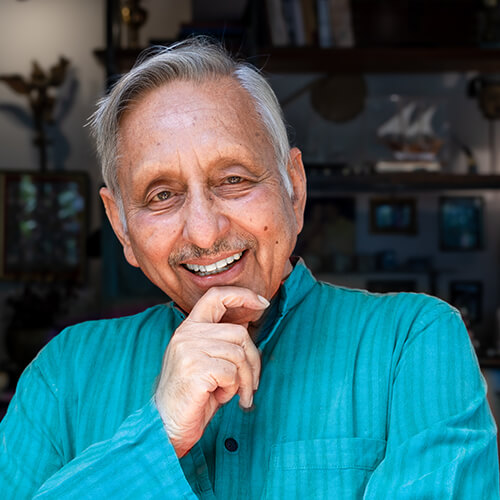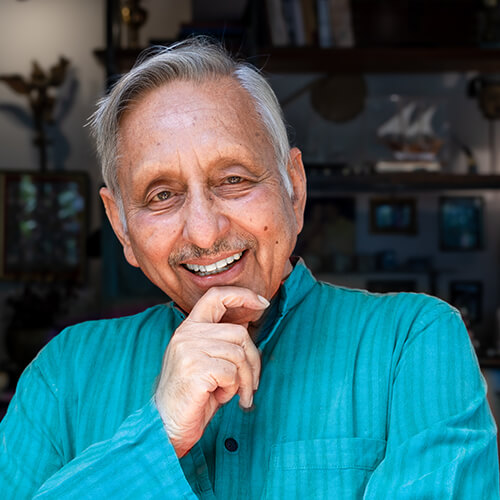 Mani Shankar Aiyar was educated at Welham, Doon, St Stephen's, and Cambridge before joining the Indian Foreign Service after a brief entanglement with the Intelligence Bureau. He served for twenty-six years in posts abroad, ranging from Brussels to Hanoi to Baghdad and Karachi, with ambassadors who alternated from being outstanding mentors to nasty sticks-in-the-mud, besides two postings at Headquarters in as many as three different ministries. In 1985, Rajiv Gandhi inducted him into the PMO from where he migrated four years later into politics and Parliament. His special interests include Panchayati Raj and Pakistan. Memoirs of A Maverick: The First Fifty Years (1941–1991) is his latest publication.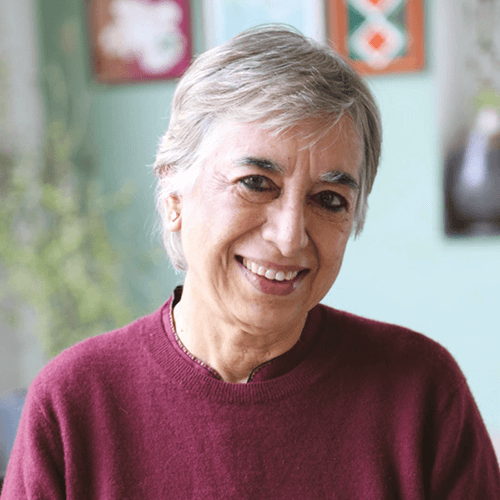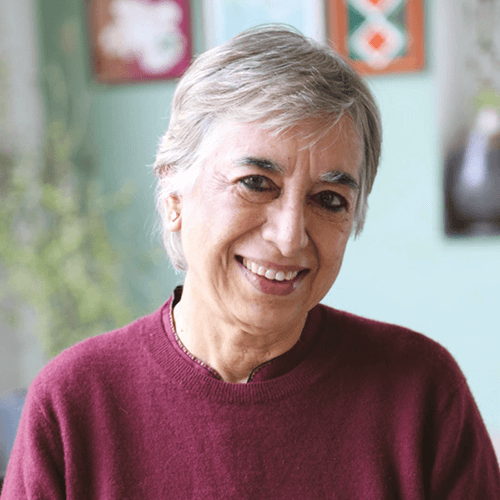 Manju Kapur is the author of six novels including the latest The Gallery (2023). Her first, Difficult Daughters (1998), won the Commonwealth Writers' Prize for Best First Book (Eurasia section) in 1999. Her other novels include A Married Woman (2003), Home (2006), The Immigrant (2008), and Custody (2011). She is a professor of literature at Delhi University.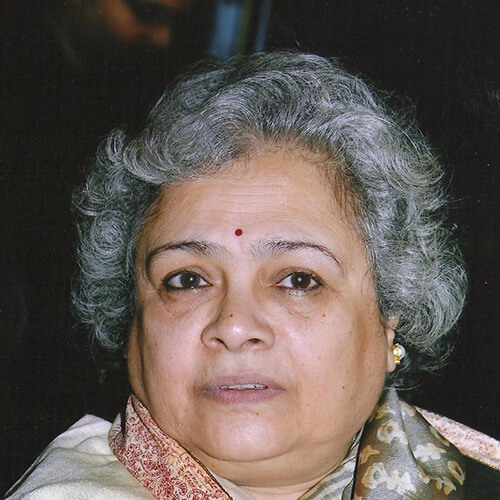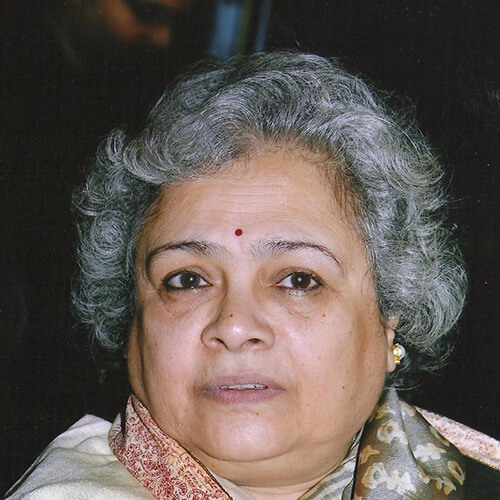 Mrinal Pande is a veteran journalist, television personality, and author. She writes fiction, plays, and essays in Hindi and English. She was the first woman Editor-in-Chief of the multi-edition Hindi daily, Hindustan. The first woman to be Secretary-General of the Editors' Guild of India, she is also the Founder-President of the Indian Women's Press Corps, a national body of India's women journalists. She was also Chairperson of India's public broadcaster, Prasar Bharati, from April 2010 to March 2014. She was awarded the Padma Shri in 2006 for her services in the field of journalism.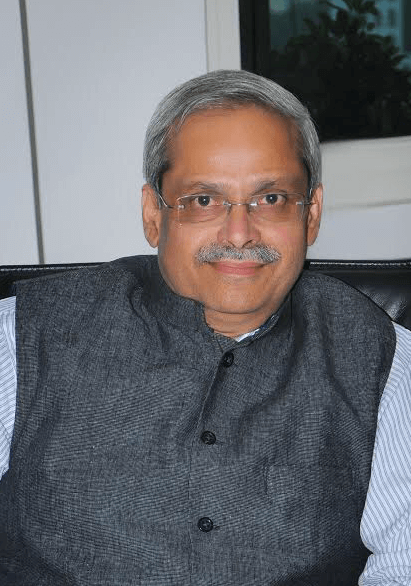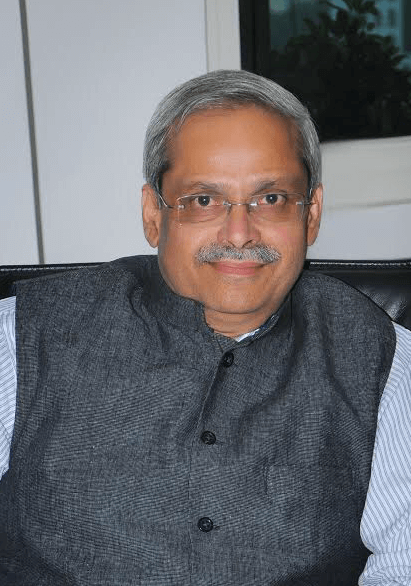 Parakala Prabhakar studied at JNU and the London School of Economics. He was the Communications Adviser to the Government of Andhra Pradesh between 2014 and 2018 and held a Cabinet rank. He is currently the MD of RightFOLIO, a knowledge enterprise based in Hyderabad. He is also a widely-read columnist on current affairs and has a popular YouTube channel, 'Midweek Matters', where he discusses issues related to India's politics, economy, and contemporary society. The Crooked Timber of New India: Essays on a Republic in Crisis (2023) is his latest publication.
Paramita Satpathy is a bilingual writer who writes in Odia and English. Her publications include short story collections, novels, a novella, and poetry collections. Her short story collection Prapti (A Boundless Moment) received the Sahitya Akademi Award for 2016 and her recent novel in Odia Abhipret Kaal (A Time Desired), based on the last part of the freedom struggle in Odisha, received the Sarala Puraskar for 2021 and was also shortlisted for the First Bank of Baroda Rashtra Bhasha Samman. She is an officer of the Indian Revenue Service.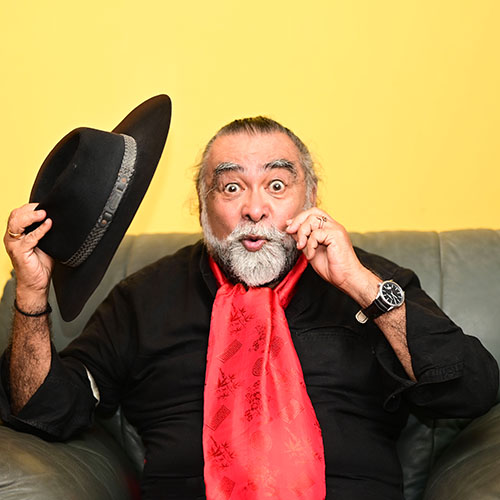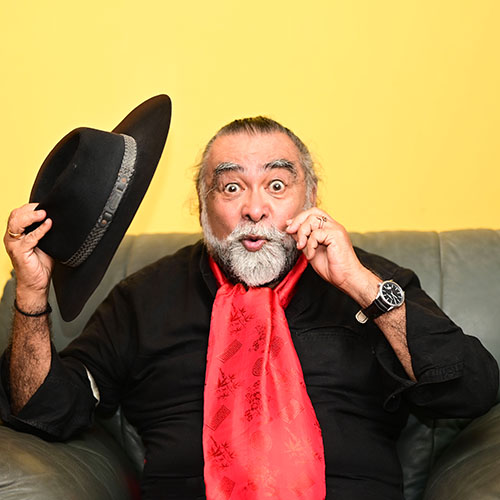 Prahlad Kakar is a renowned ad-film director and co-founder of Genesis Film Production, one of India's oldest and foremost ad-film production houses. He has ruled the advertising world with his brand of irreverent humour and memorable brand-building campaigns and has created award-winning commercials (such as Pepsi "Yehi heh right choice baby! Aha," Limca "Zor ka Jhatka," and Maggi Sauces "Its different!") for the most reputed corporates and agencies in India and the Asia-Pacific region. Adman Madman: Unapologetically Prahlad (2023) is a no-holds-barred memoir.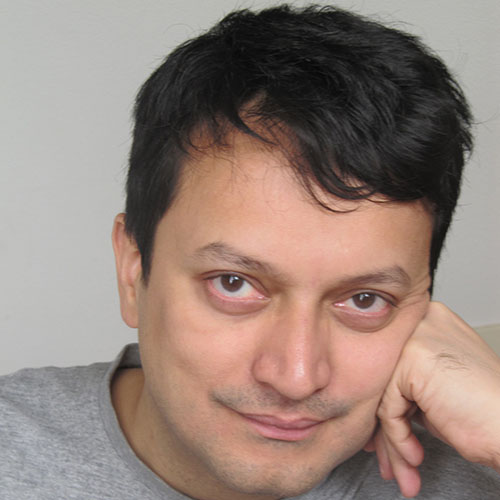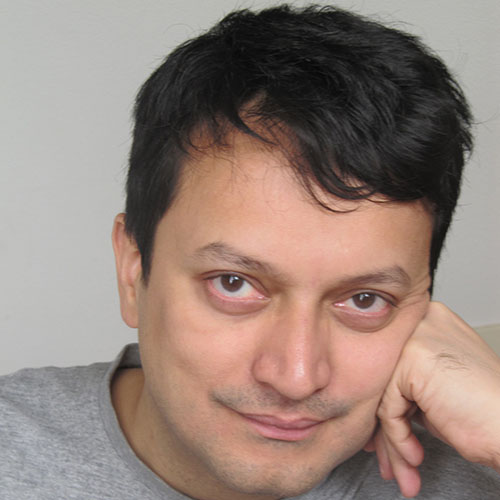 Ranjit Hoskote is a poet, cultural theorist, translator, and curator. His collections of poetry include Central Time (2014), Jonahwhale (2018, published in the UK as The Atlas of Lost Beliefs, 2020, which received a Poetry Book Society Recommendation), Hunchprose (2021), and Icelight (2023). His translation of a 14th-century Kashmiri woman mystic's poetry has appeared as I, Lalla: The Poems of Lal Ded (2011). He has been a fellow of the International Writing Program, University of Iowa, and has held writing residencies at Villa Waldberta, Munich; the Polish Institute, Berlin; Theater der Welt, Essen-Mülheim; and BAK/basis voor actuele kunst, Utrecht.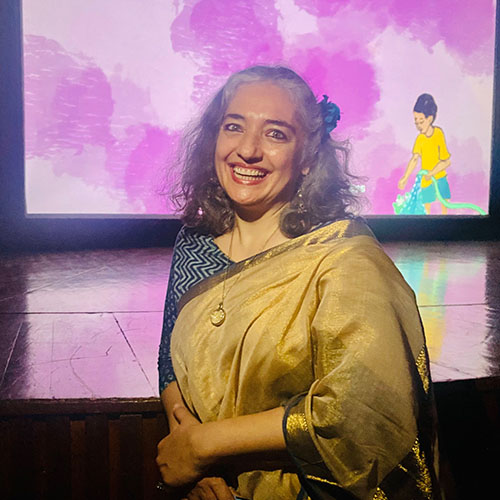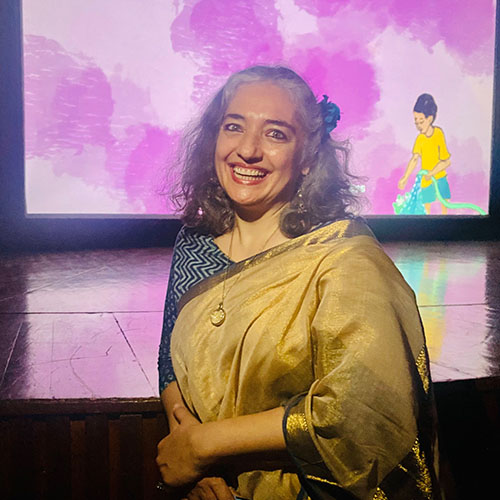 Samina Mishra, a documentary filmmaker, writer, and educator, focuses on children's media and identity in her work. Her projects encompass themes of childhood experiences in India, including films like Jamlo Walks (2021) capturing migrants during the COVID-19 lockdown, Nida Finds a Way (2021) exploring a young girl's world amidst a citizens' protest, and Happiness Class (2021) delving into happiness concepts for children. Her diverse teaching experience spans film education at the AJK Mass Communication Research Centre, Jamia Millia Islamia, and founding The Magic Key Centre for the Arts and Childhood. Her expertise lies in intertwining arts and education, making her a valuable resource for literary and cultural festivals.
Sanghamitra Malik has dabbled in water and oil painting, writing poems and songs on various aspects of Hyderabad city. She is also a trained interior designer. She is voice-trained and has done plenty of narrations and voice-overs in English, Hindi, and Bengali languages.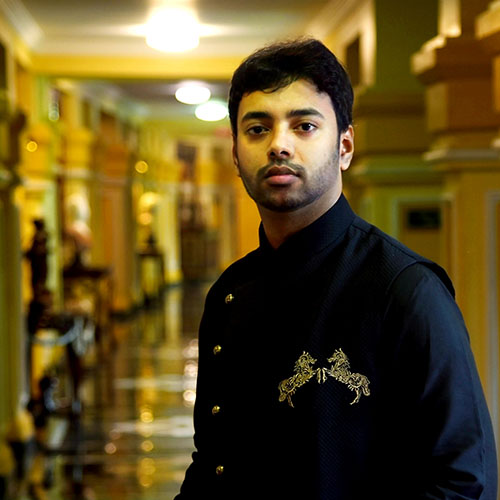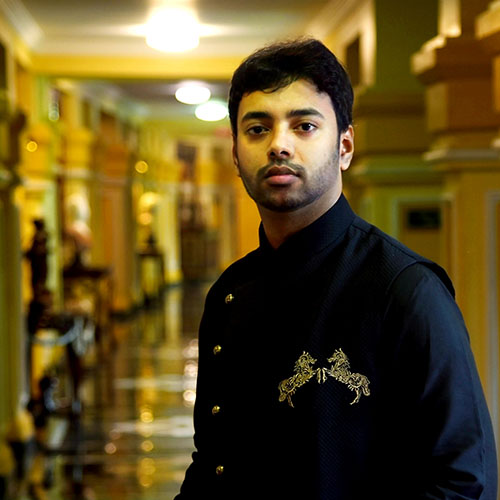 Satyarth Nayak is an author and screenwriter. A former SAARC Award-winning Correspondent with CNN-IBN, he has a Masters in English Literature from St. Stephen's. He is the author of the biography, Sridevi: The Eternal Screen Goddess (2019), the novel, The Emperor's Riddles (2014), and the latest Mahagatha: 100 Tales from the Puranas (2023). He has scripted Sony's historical TV show, Porus and his short stories have won the British Council award. He is currently scripting a web series, a Bollywood sci-fi film, and writing a biography of Shabana Azmi.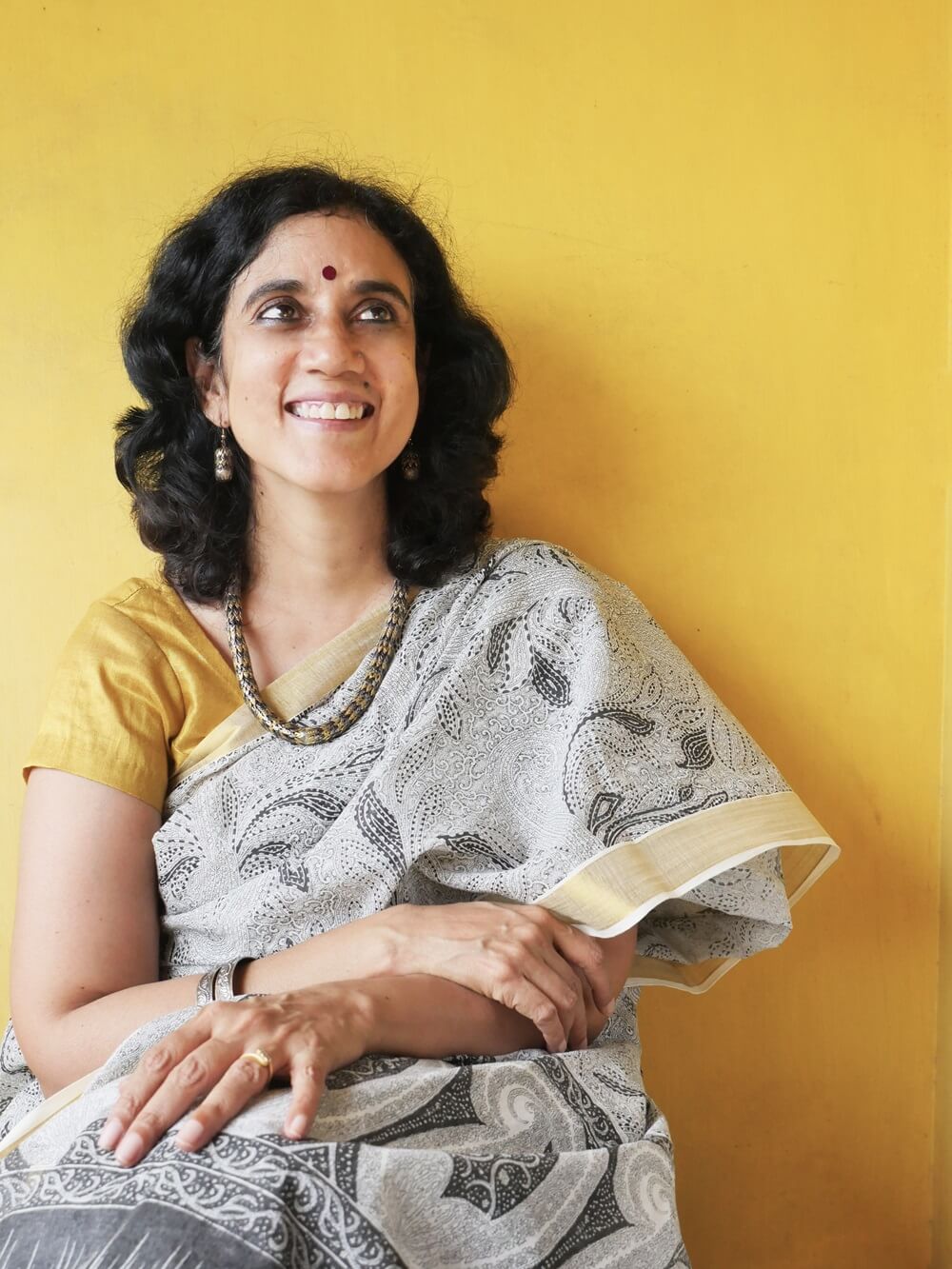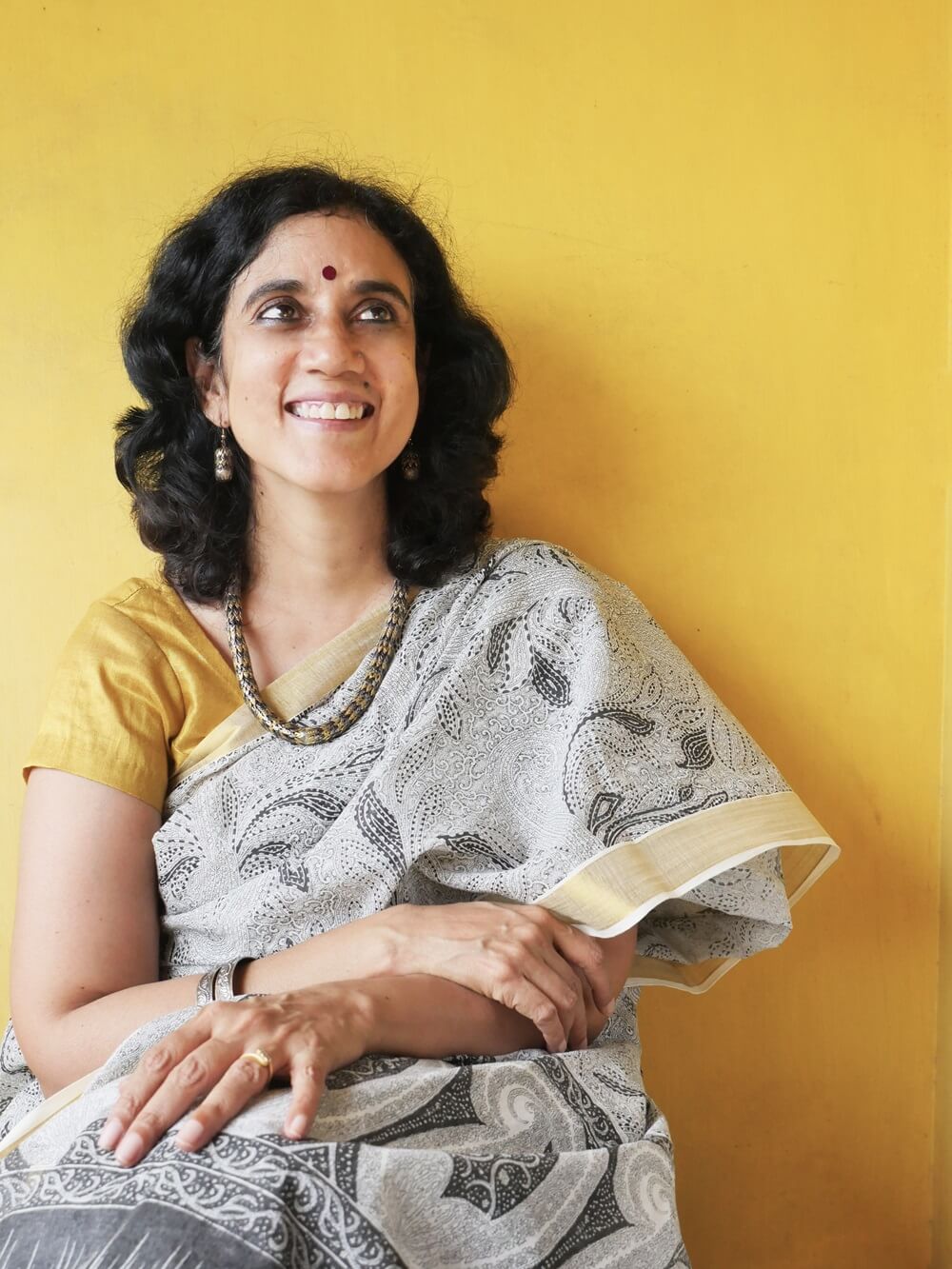 Srilata K is a poet, fiction writer, translator, and academic. Her latest collection of poems is Three Women in a Single-Room House (2023). Her other publications include five collections of poetry, a book about the disability experience This Kind of Child: The `Disability' Story (2022), a novel Table for Four (2011, and edited anthologies The Rapids of a Great River: The Penguin Book of Tamil Poetry (2009), Short Fiction from South India (2008). Her poems feature in The Bloodaxe Book of Contemporary Indian Poets and The Penguin Book of Indian Poets. Formerly a Professor of Literature at IIT Madras, she is currently Adjunct Professor at the Chennai Mathematical Institute.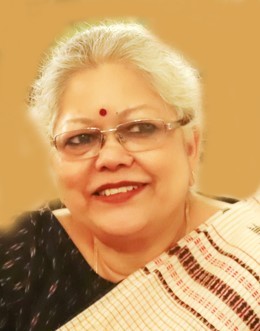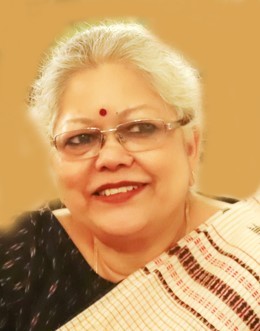 Sudeshna Mohanty, an alumna of Miranda House, Delhi University, taught English in a college affiliated to Bangalore University. She has extensively translated the short stories of Gopinath Mohanty including Hidden Ganga and Other Stories (2019), "And the Tide Turned," "Unfinished," and Oblivion and Other Stories (2023), an anthology of 20 short stories of Gopinath Mohanty.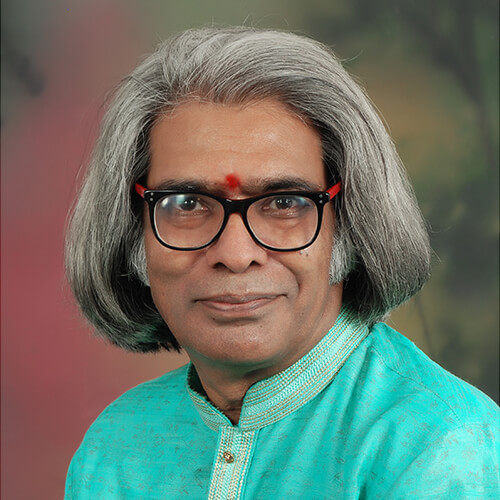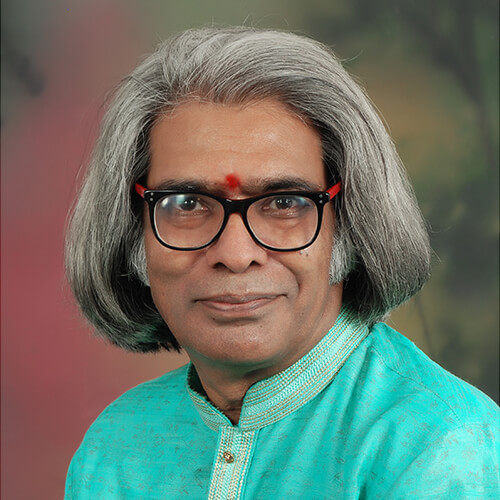 Suhas Bhatnagar is a freelance writer. He writes both in Hindi and English. He has more than two hundred blogs on 'Speaking Tree' and more than one thousand four hundred quotes on 'Your Quote.' He has been featured in the Humans of Hyderabad and has published a book of poems in Hindi, Sulagte Hain Jazbaat (2019), and has written and directed four plays under his banner "Kahaniwala."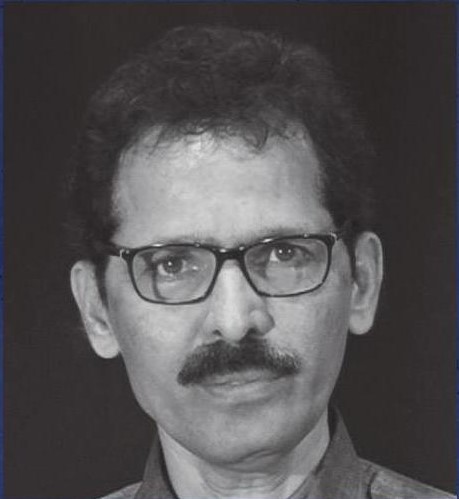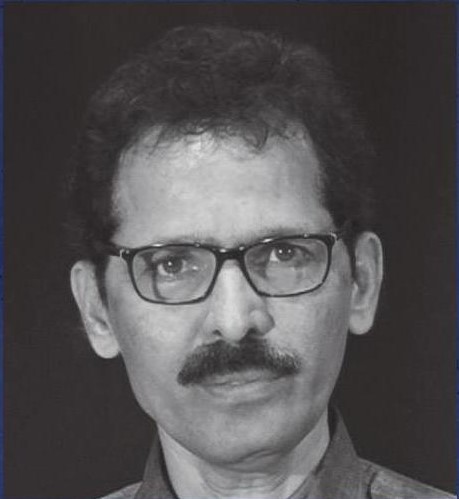 Venugopal N is a poet, literary critic, journalist, public speaker, and translator. He has published thirty-two books, both in Telugu and English and as many in translation. Leaving his over twenty-year career in mainstream journalism, including in the Economic Times and the New Indian Express, he has been editing his own alternative, small venture, Veekshanam, a monthly journal of political economy and society, for the last twenty years.
Vinita Siddhartha has a degree in journalism from the University of Texas at Austin and has worked in content and communications across corporate, media, and development sectors. She is a Director at Power Center, an IT company, and handles Marketing and HR. She also manages the Petralthan Pillaya Trust for HIV+ children. She is best known for founding Kreeda an iconic organization that researches and revives traditional games of India. She is a columnist for The New Indian Express and is the author of a book, Just Play: Life Lessons from Traditional Games (2022).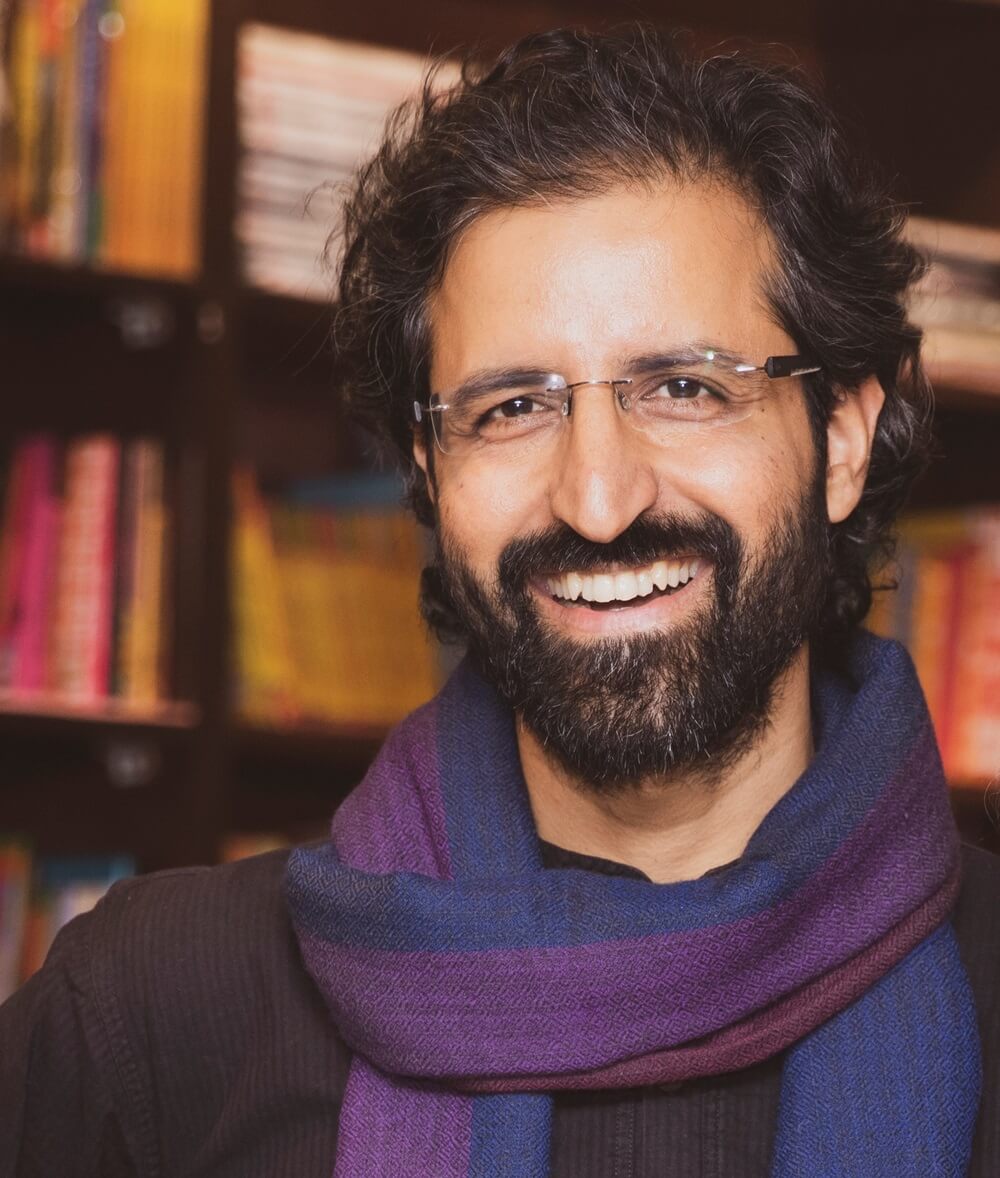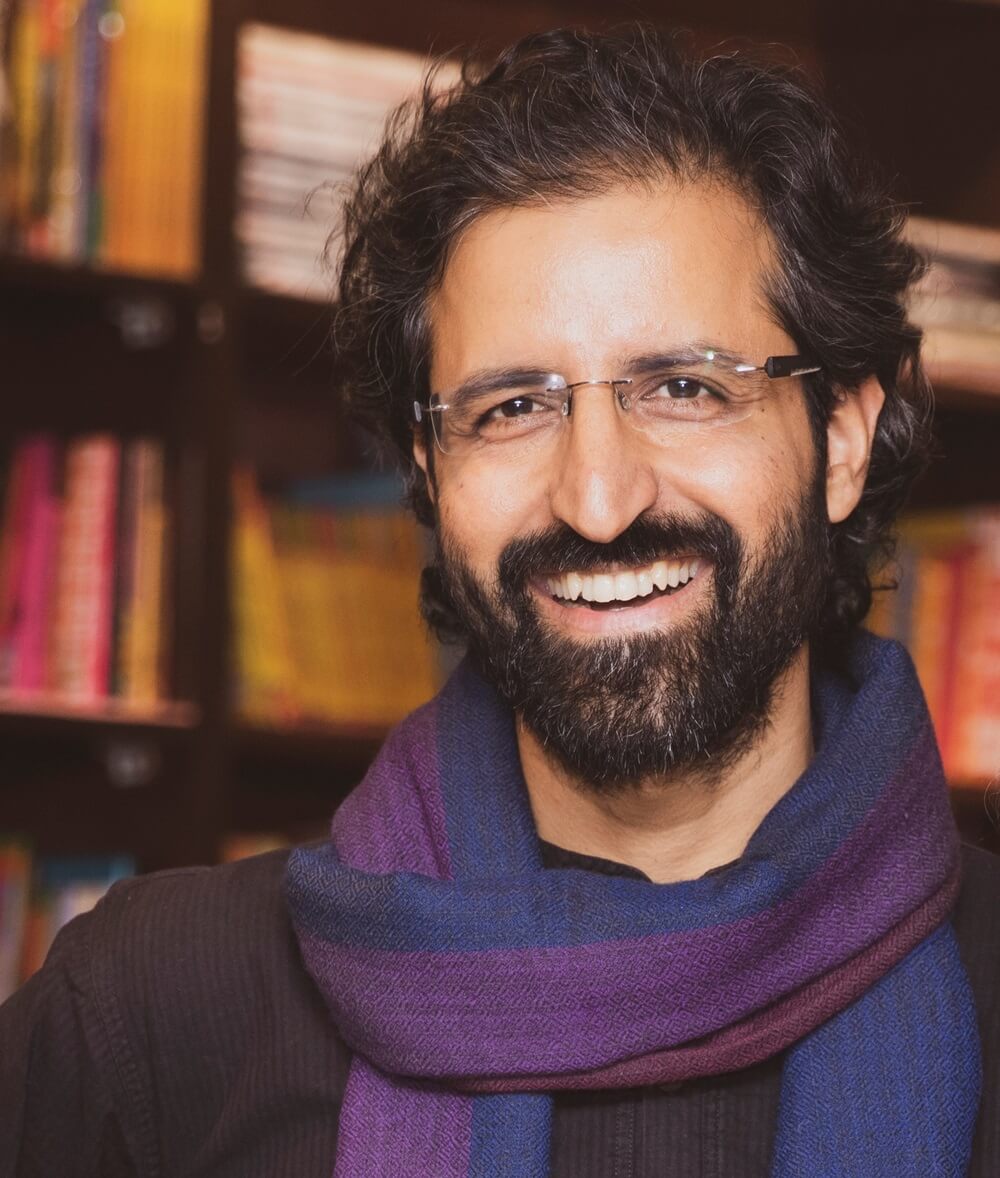 Vipul Rikhi is a singer, poet, storyteller, translator, dancer, and meditator immersed in the oral traditions of Kabir and other mystic poets for over a decade. He sings mystic poetry in the folk music traditions and performs widely. His latest book is Drunk on Love: An Essential Introduction to the Life, Ideas and Poetry of Kabir (2023). anubha