A Giridhar Rao teaches courses on language policy and pedagogy, multilingual education, Esperanto and linguistic democracy, and science fiction at Azim Premji University, Bengaluru. He has translated Gandhi and Manto into Esperanto. He blogs on language and education in Esperanto (https://lingvovivo.blogspot.com/) and English (https://bolii.blogspot.com/).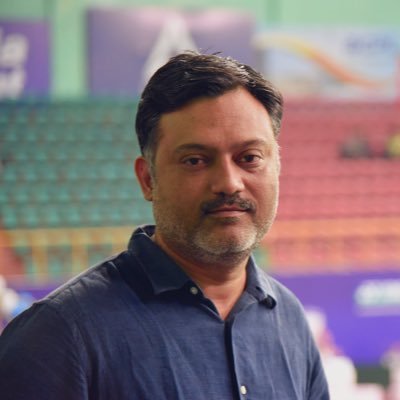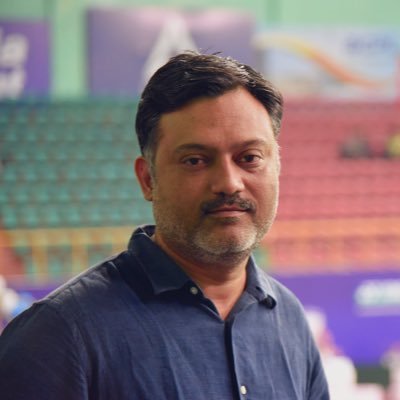 Abhijeet Kulkarni has been a sports journalist with the Press Trust of India (PTI), Hindustan Times, Mumbai Mirror and scroll.in. He was also associated with the sports NGO Lakshya, which worked at identifying and nurturing talent in Olympic sports.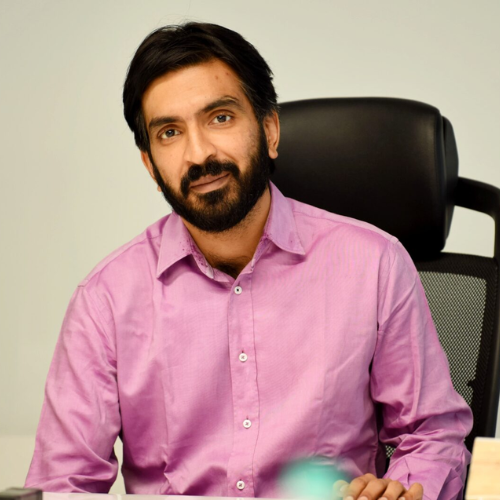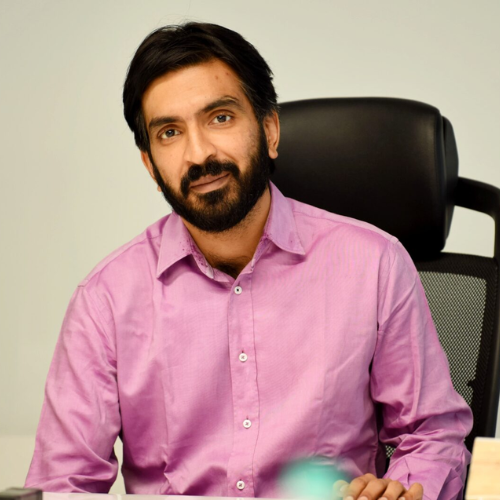 Adhiraj Parthasarathy is the author of Aah-o- Fughan aur bhi hain, a book about his experiences as a member of a team involved in collecting socio economic data in the states of Sikkim, Jammu and Kashmir, Uttarakhand and Uttar Pradesh for India's first caste census after Independence. His book vividly describes encounters with government bureaucracy, individuals and non-state actors intent on subverting the caste census for their own political ends. It also talks about the challenges of data collection and the authenticity and reliability of statistical information in India, with a focus on socio-economic and caste information. He is a graduate of the University of Pennsylvania and the University of Chicago.
Year: 2018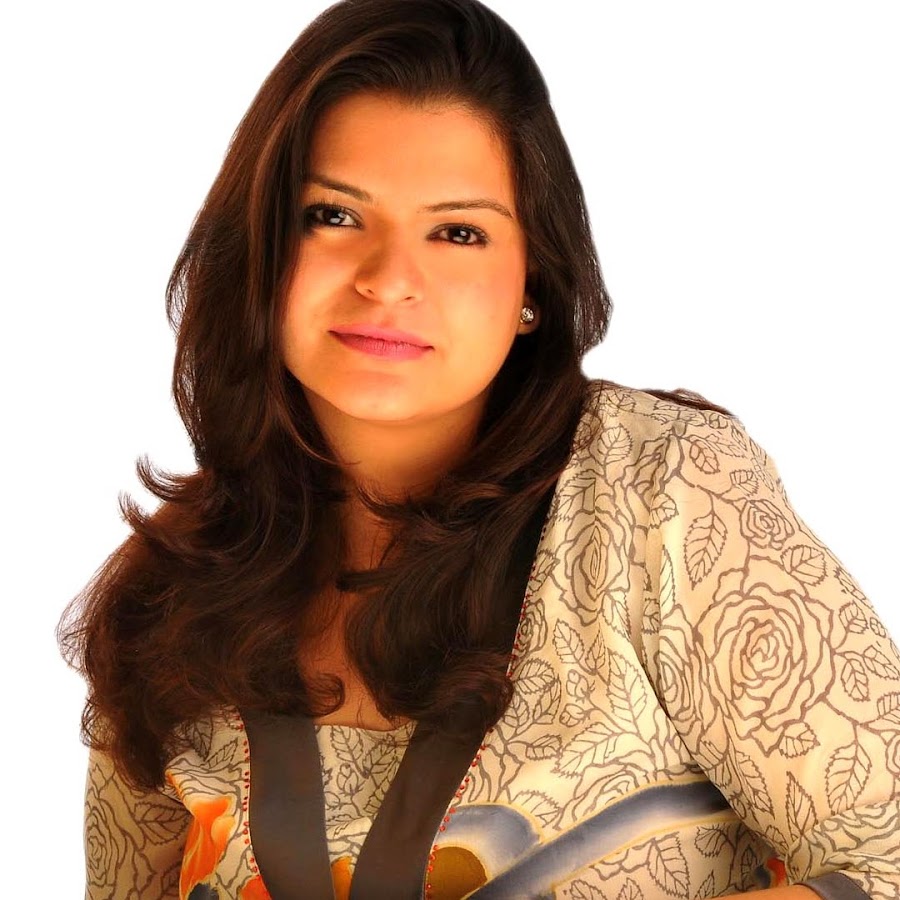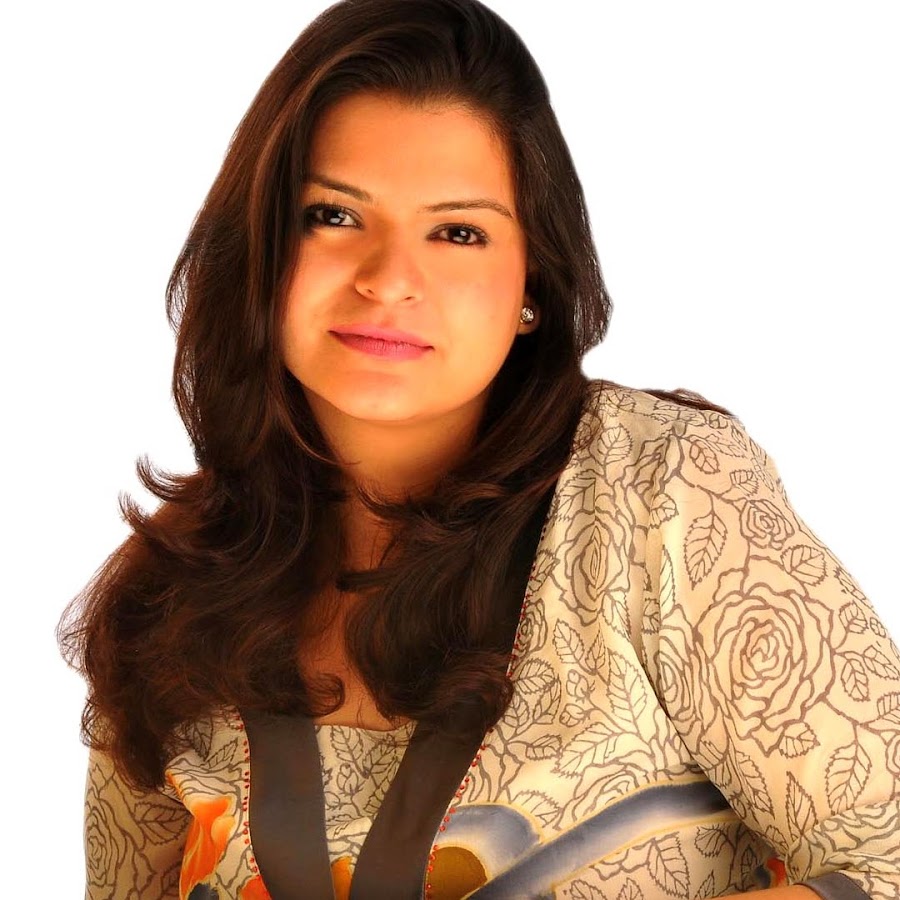 Advaita Kala is a best-selling novelist (Almost Single, 2007), screenwriter (Kahaani, 2012; Anjaana Anjaani, 2010), and a Contributing Editor to India Ahead. She has also written a TV show for prime-time television, and numerous columns in leading publications. Her film and literary work has focussed on themes of female empowerment and experience.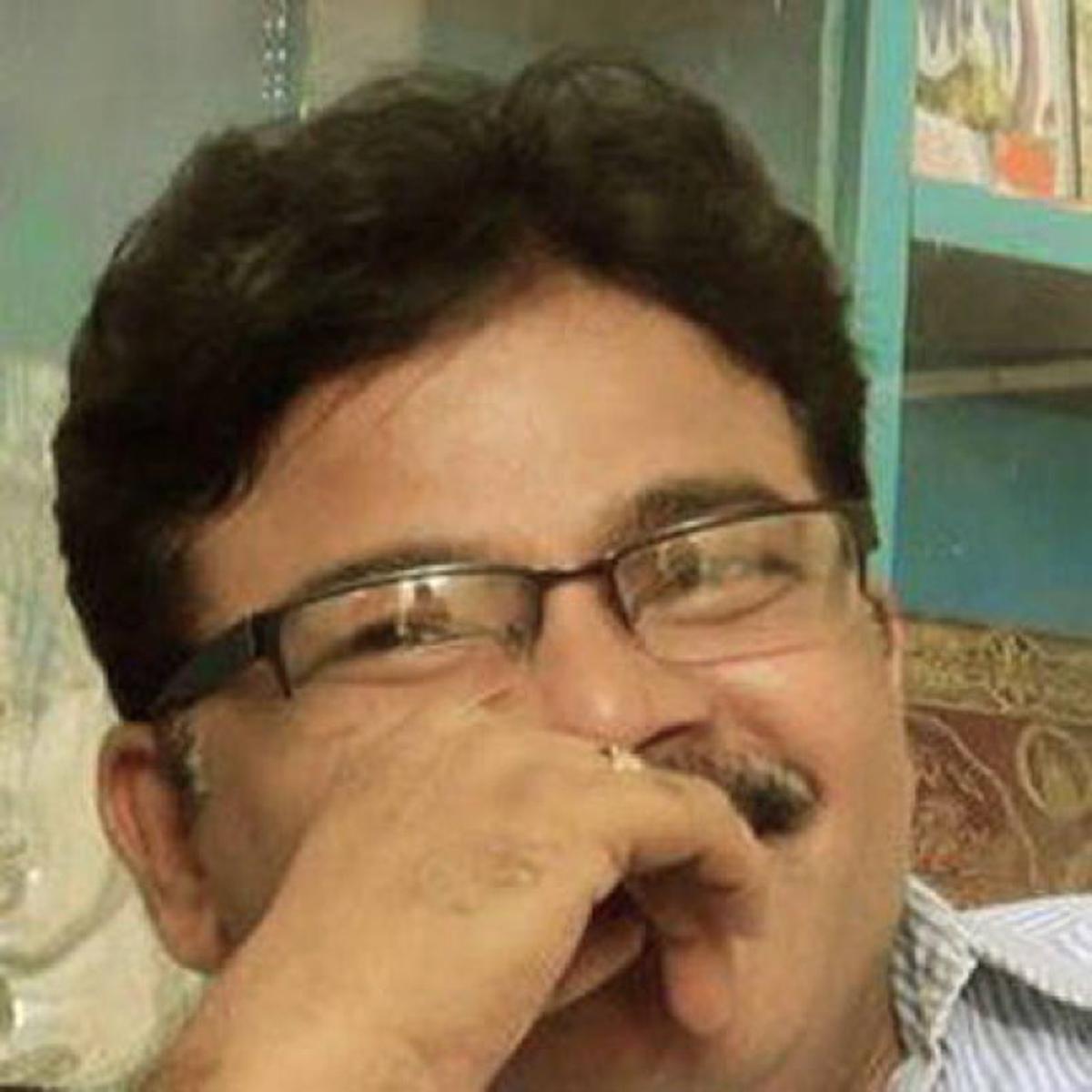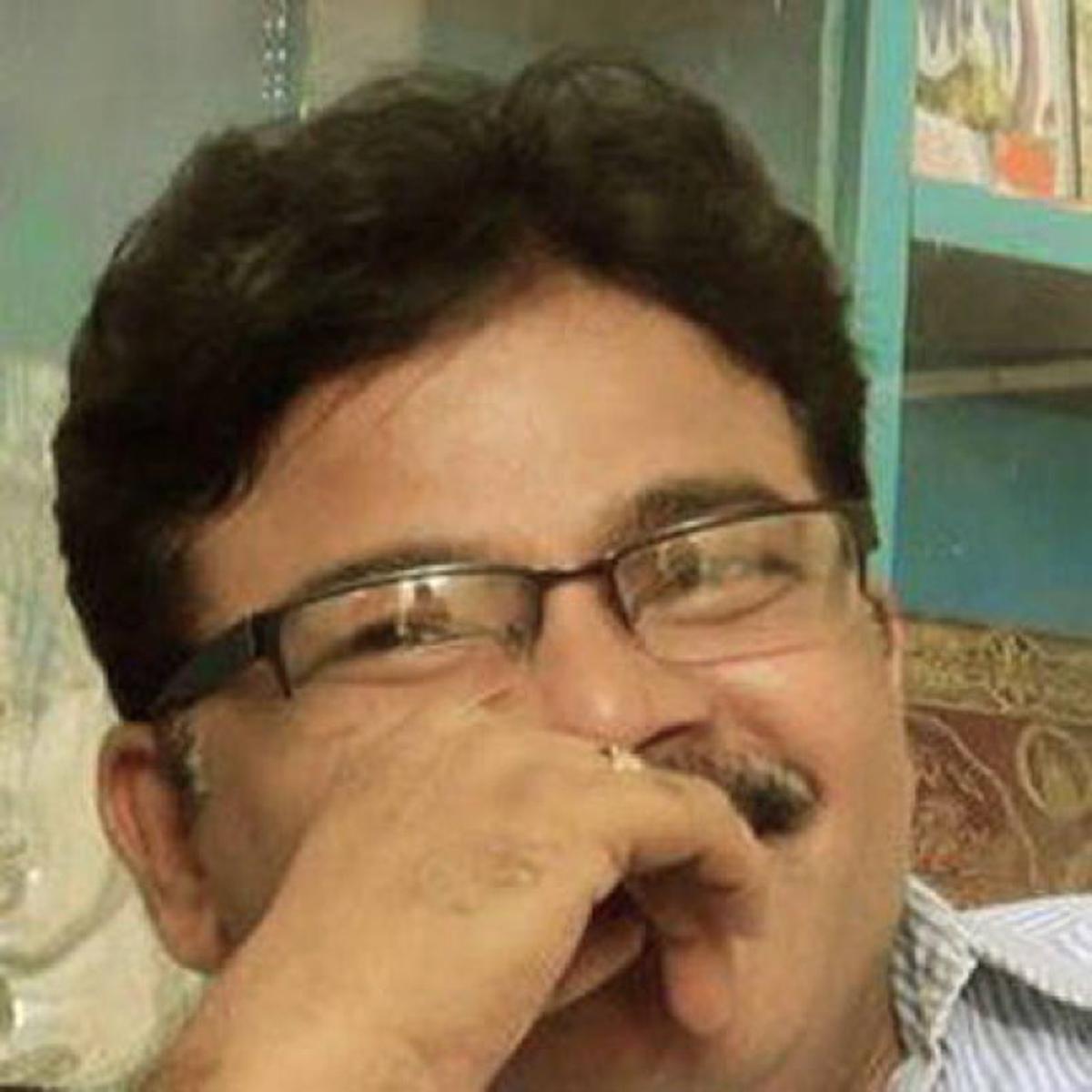 Afsar Mohammad is a well-known Telugu poet and literary critic. He currently teaches at the University of Pennsylvania. His most recent book is Evening with a Sufi (2022). The poem presented is translated into English by Jamal Jones. (Pre-recorded video).
Year: 2022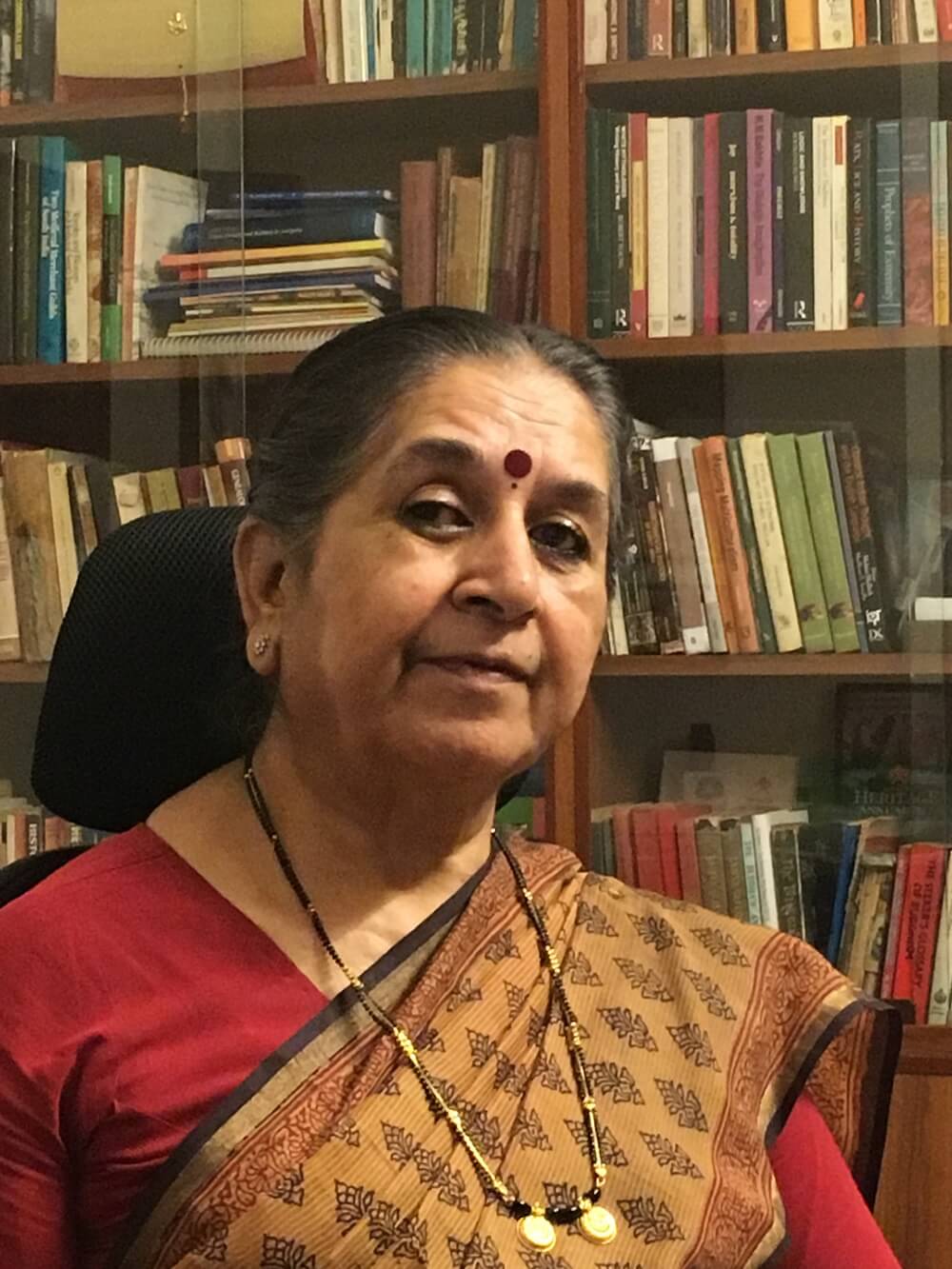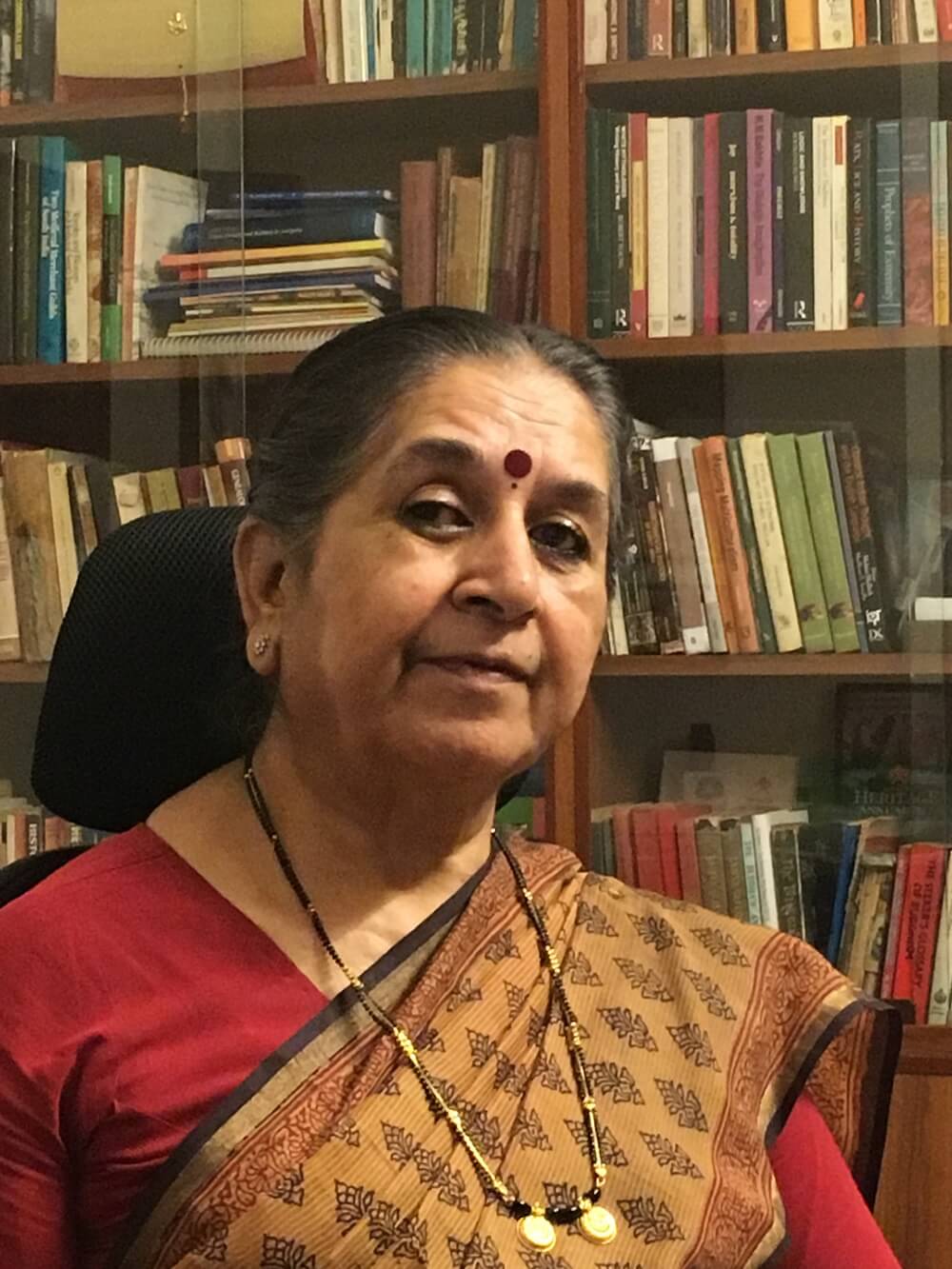 Aloka Parasher-Sen completed her education with a Ph.D. (1978) from the SOAS, University of London. She has taught History at the University of Hyderabad since 1979 and for short durations at the University of California (1992), Berkeley, the Sudasien Institut, Universitat Heidelberg (2007) and the University of Alberta (2008-2011). Her major publications are in the social history of the excluded castes and the history and archaeology of the Deccan.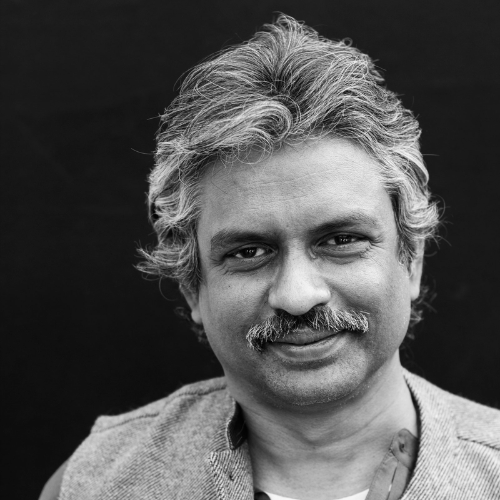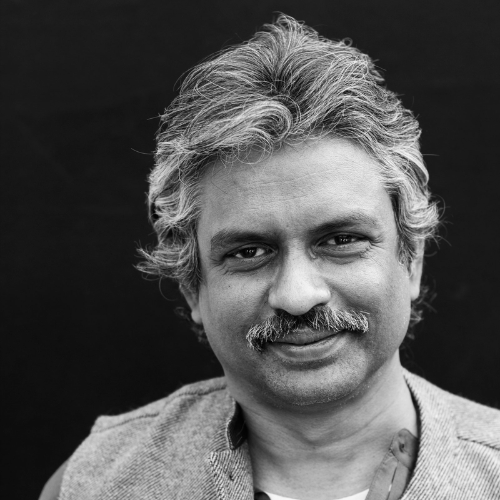 Anant Maringanti is the director of Hyderabad Urban Lab, a multi-disciplinary urban research centre based in Hyderabad. He is a geographer with a PhD from the University of Minnesota and has taught at several universities in India. He spends most of his time thinking about, teaching about, writing about cities and urbanisation in South Asia.
Year: 2019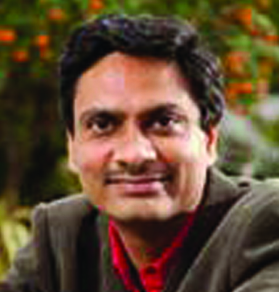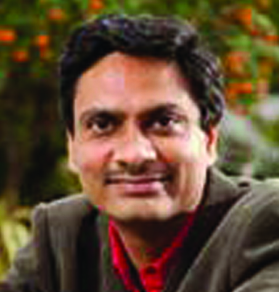 Aniruddha Bahal is the founder and editor-in-chief of Cobrapost.com, an Indian news and views website and television production house. Previously, he worked for India Today, Down to Earth, Financial Express, and Outlook, among other publications. He also co-founded Tehelka.com in 2000. Bahal's publications include the novels A Crack in the Mirror (1991), Bunker 13 (2003) and The Emissary (2010).   
Year: 2014-15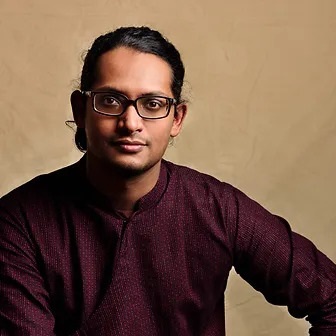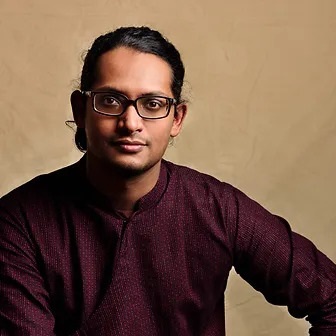 Anirudh Kanisetti is the author of Lords of the Deccan, a new history of medieval South India. Holding a first-class honours degree from BITS Pilani, he is currently an Editor at the Museum of Art and Photography. He has received grants from the Princeton Center for Digital Humanities and the India Foundation for the Arts, and his writings and work have been featured in The Hindu, The New Indian Express, LiveMint and ThePrint, among others. He writes the fortnightly Thinking Medieval column for ThePrint and hosts two critically acclaimed podcasts – Echoes of India and Yuddha.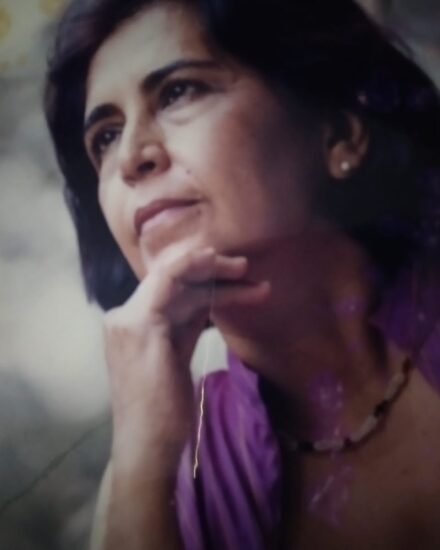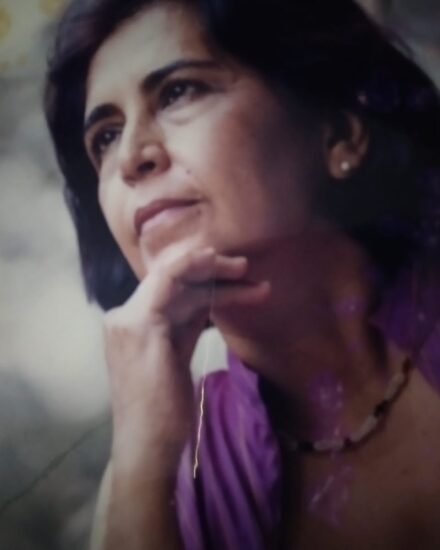 Anju Makhija is a poet, playwright and translator. She has written three poetry collections; co-translated Seeking the Beloved (2005), the mystical verse of Shah Abdul Latif; co-edited three anthologies related to partition, women and young readers. Her plays have been staged in India and abroad. Her awards include the Sahitya Akademi English Translation Prize (2011). She has been on the English Advisory Board of the Sahitya Akademi, New Delhi, for five years. Her book of collected plays, Mumbai Traps, will be published shortly.
Year: 2021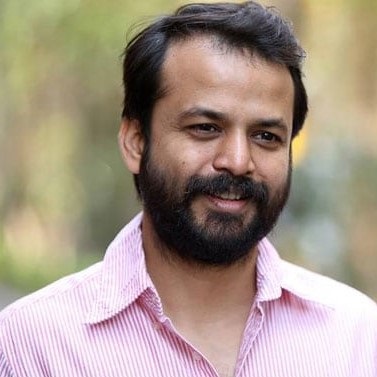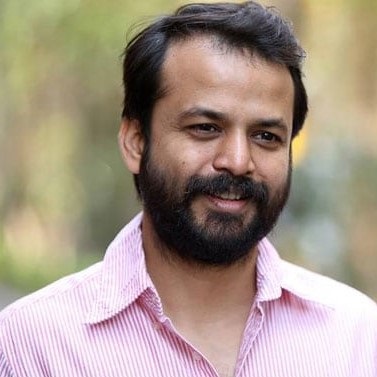 Ashish Khetan is one of India's best-known investigative journalists and a lawyer. In a fifteen-year career as a journalist, he broke several important news stories and wrote over 2,000 investigative and explanatory articles. In 2014, he ran for parliament from the New Delhi constituency. Between 2015 and 2018, he headed the top think tank of the Delhi government. He now practises law in Mumbai.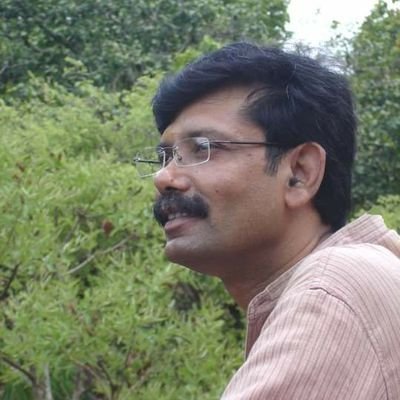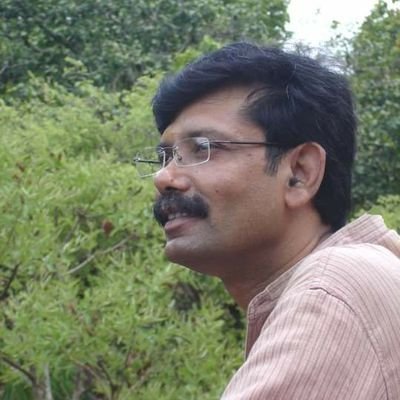 Badri Narayan is a social historian and cultural anthropologist. His research interests are in popular culture, Dalit and subaltern issues, and the relationship between power and culture. He writes in both English and Hindi, and his publications include Fractured Tales: Invisibles in Indian Democracy (2016), Kanshiram: Leader of the Dalits (2014), The Making of the Dalit Public in North India: Uttar Pradesh, 1950–Present (2011), Fascinating Hindutva: Saffron Politics and Dalit Mobilisation (2009), and Women Heroes and Dalit Assertion in North India (2006). He contributes regularly to The Hindu, the Indian Express, and the Economic and Political Weekly, among others. Currently, he is director at the G.B. Pant Social Science Institute, Allahabad.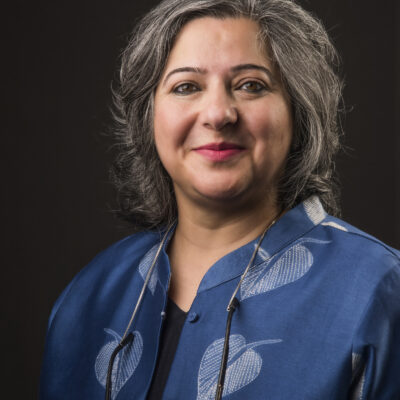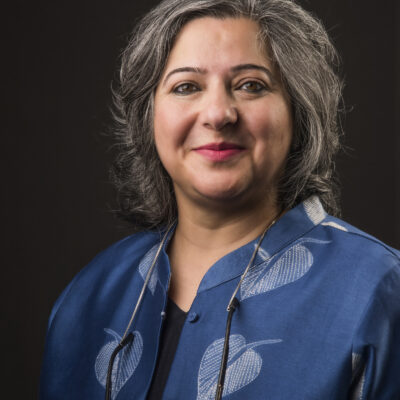 Kaveree Bamzai is an independent journalist with over thirty years at India Today, The Indian Express, and The Times of India. She was the first, and is so far the only, woman editor of India Today. A member of the CII Women Empowerment Committee for several years, she is now a member of the jury for the Women Exemplar Awards of the CII and of the ISC-FICCI Sanitation Awards. She is a changemaker for 'Save The Children' charity and a mentor for the KARM Fellowship. The Three Khans: and the Emergence of New India (2021) is her latest publication.
Year: 2022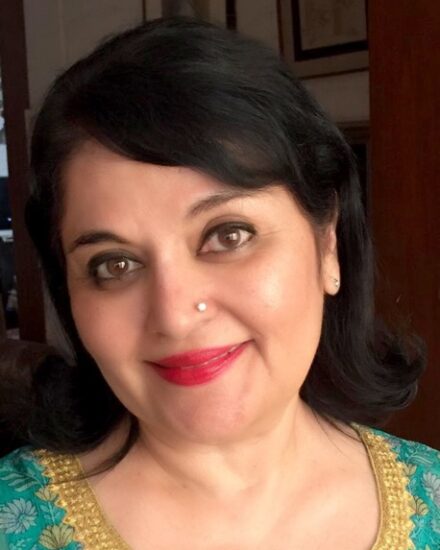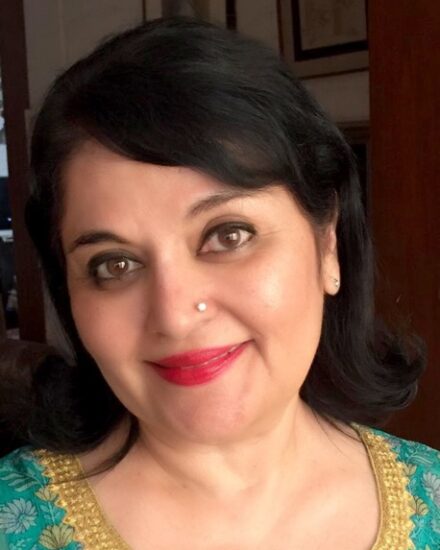 Kishwar Desai is an award-winning author of both fiction and non-fiction. Her novel Witness the Night (2010) won the Costa First Novel Award, in the UK, and was followed by two others: Origins of Love (2012) and Sea of Innocence (2013). The trilogy has since been optioned for a web series. Her non-fiction books include Darlingji: The True Love Story of Nargis and Sunil Dutt (2007) and Jallianwala Bagh: The Real Story (2018). Her play Manto! won the TAG Omega award for Best Play in 1999. The Longest Kiss: The Life and Times of Devika Rani (2020) is her latest publication.
Year: 2021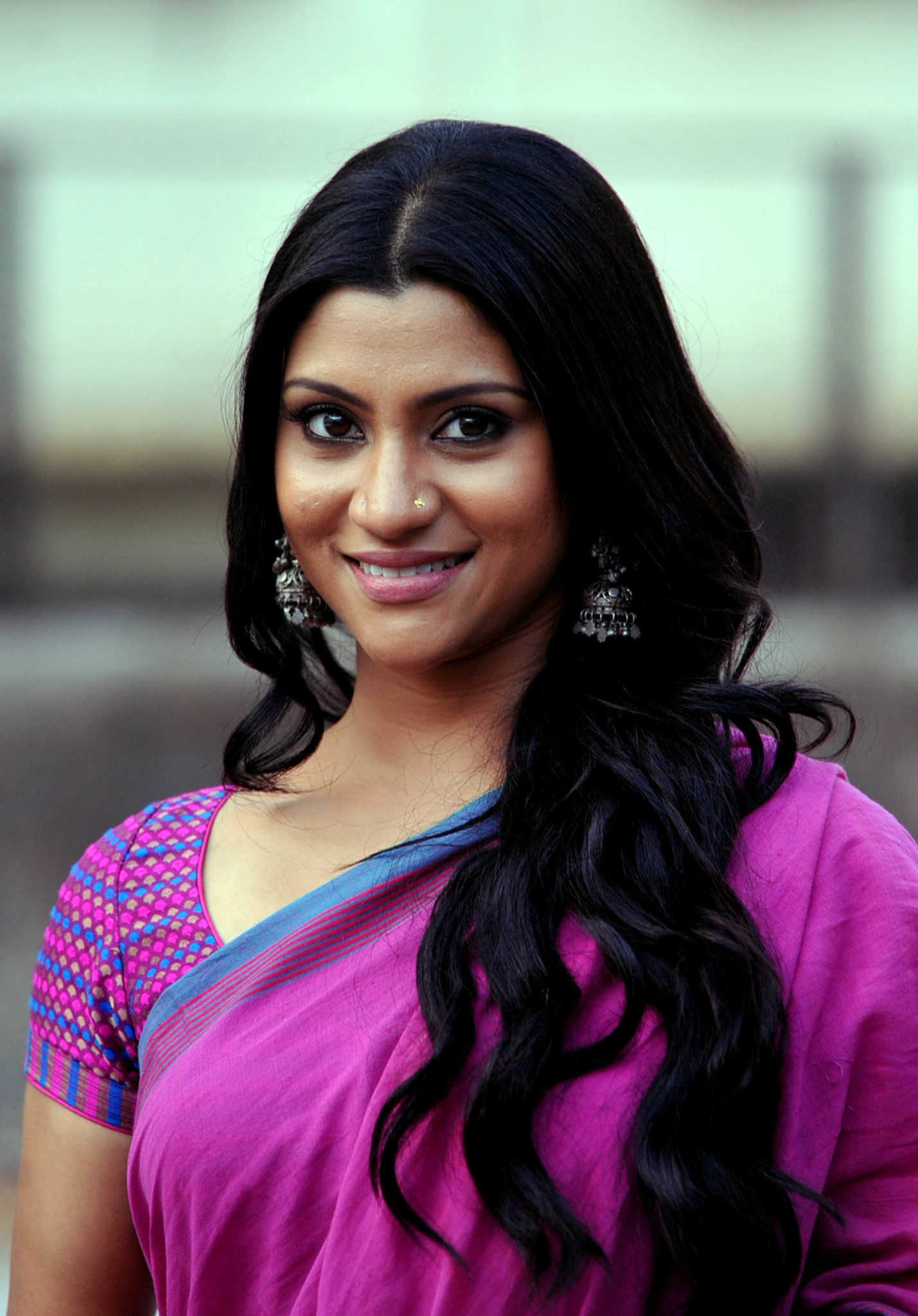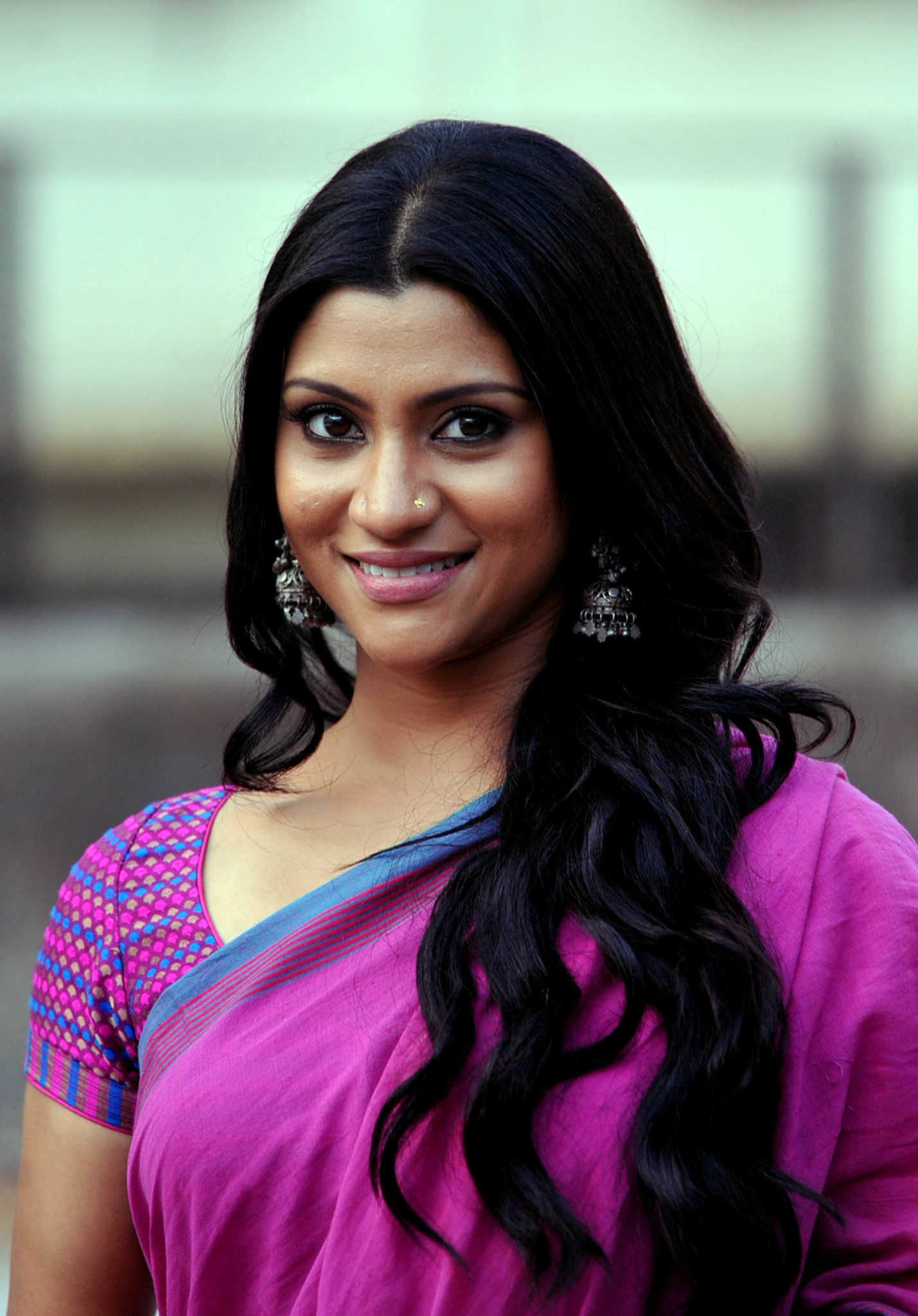 Konkona Sen Sharma is the poster girl of Indie cinema and is one of the most respected actresses in the country. She is also a writer and director and has appeared in over 50 films winning 2 National Awards and 4 Filmfare awards amongst several others. In 2016, she wrote and directed A Death in the Gunj which premiered at Toronto International Film Festival. The film won several awards. Her recent releases include Dolly Kitty Aur Chamakte Sitare directed by Alankrita Srivastava, Drishyam Films' Ram Prasad Ki Tehrvi directed by Seema Pahwa, and Dharma's film Ajeeb Daastan-Geeli Pucchi directed by Neeraj Ghaywan on Netflix.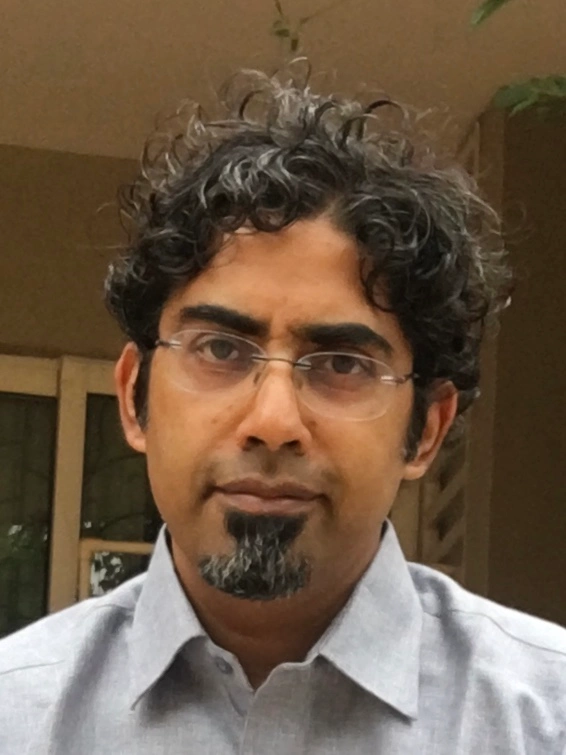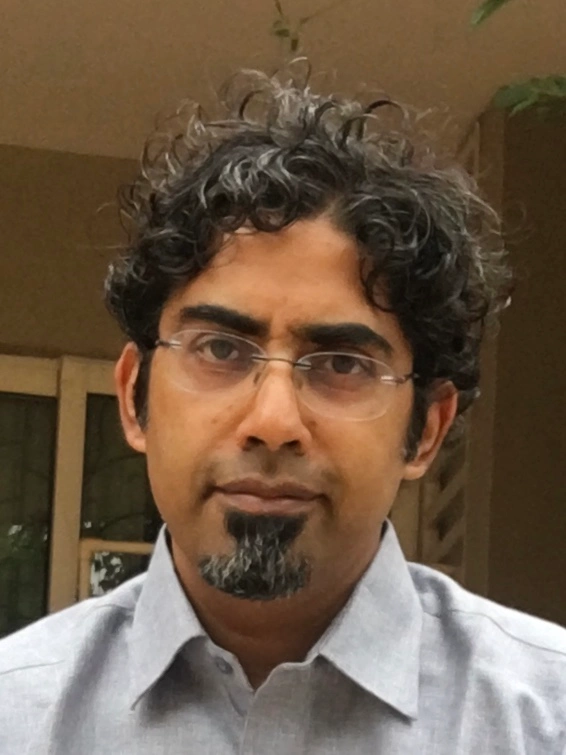 Aniruddha Bahal is the founder and editor-in-chief of Cobrapost.com, an investigative, non-profit website. He also co-founded Tehelka.com. He worked for India Today, Down to Earth, Financial Express and Outlook, among other publications. He is also the author of two novels, Bunker 13 (2003) and The Emissary (2010), and a comic, The Adventures of Rhea: The Cobrapost Affair (2015).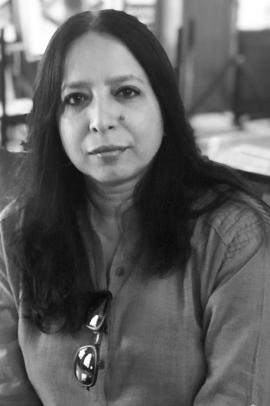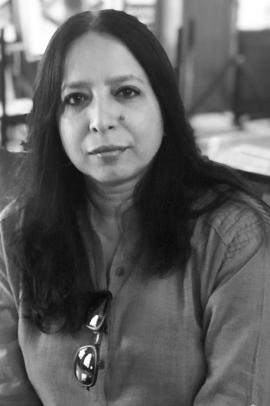 Mahuya Bandyopadhyay is a social anthropologist, studying varied manifestations and experiences of the carceral mesh in contemporary urban society. Her work is situated at the intersections of the sociology of organisations, sociology of law, crime and punishment and gender and masculinities. She teaches at the Department of Humanities and Social Sciences, Indian Institute of Technology Delhi.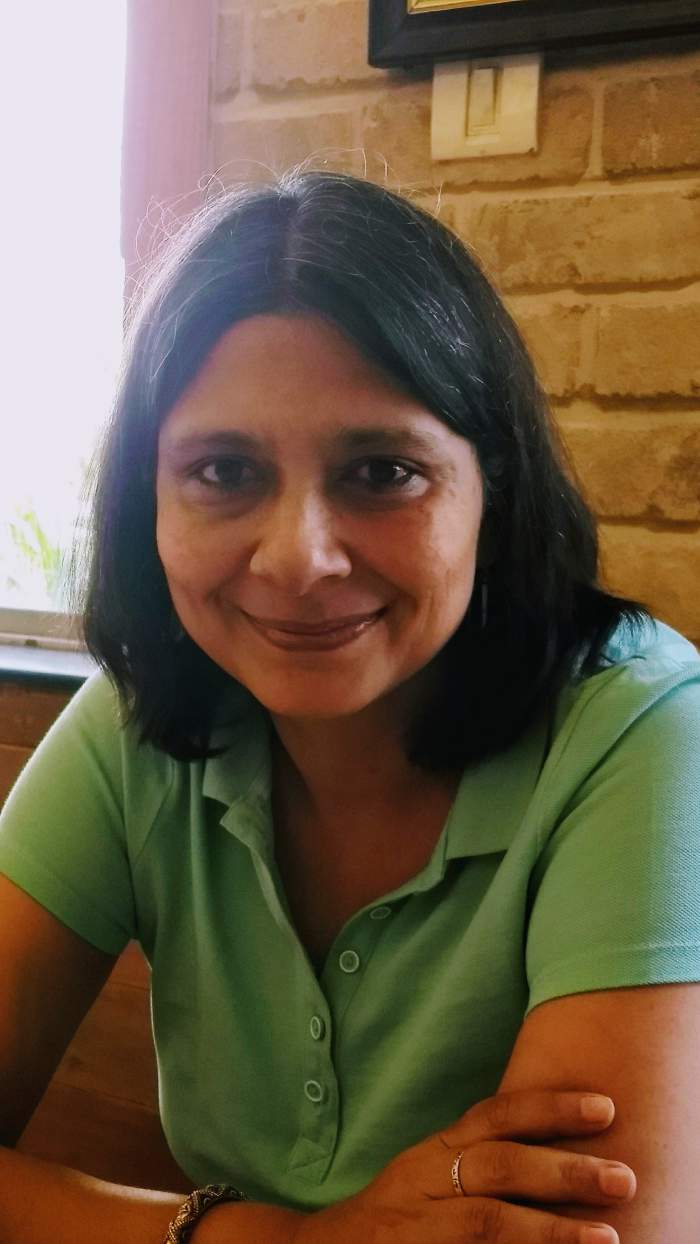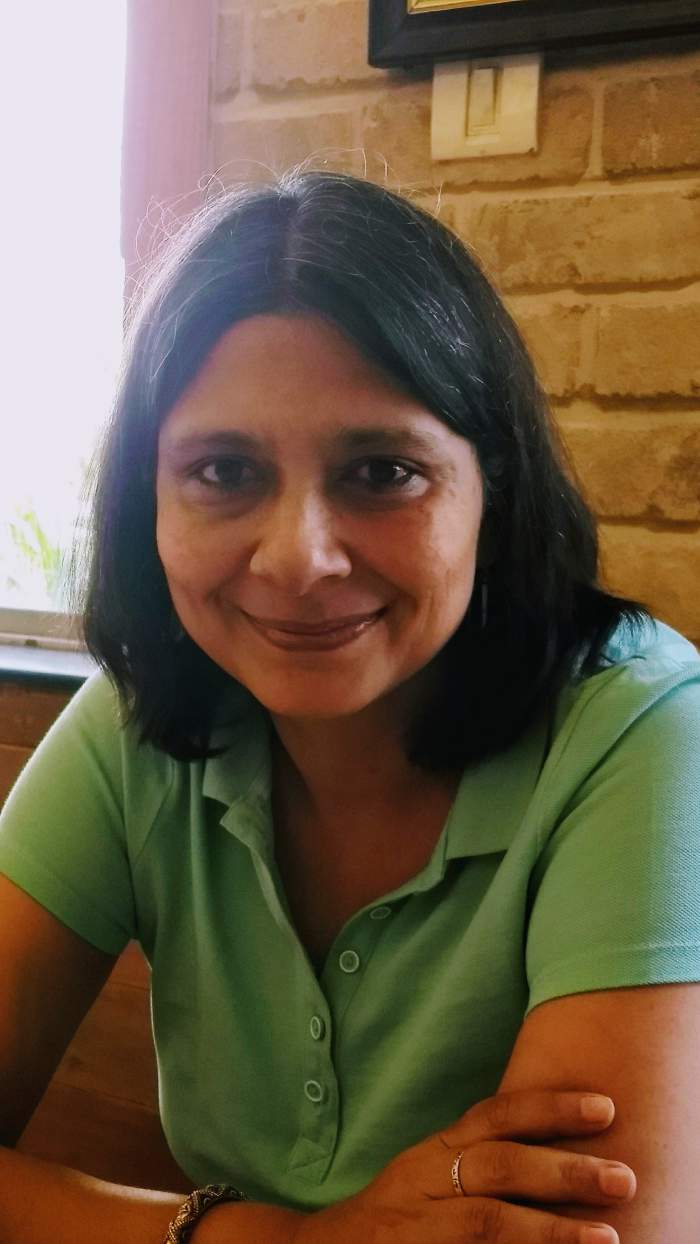 Manjari Katju is Professor of Political Science, University of Hyderabad. She is an alumnus of the School of Oriental and African Studies, University of London. Her publications include Hinduising Democracy: The Vishva Hindu Parishad in Contemporary India (2017) and Vishva Hindu Parishad and Indian Politics (2003).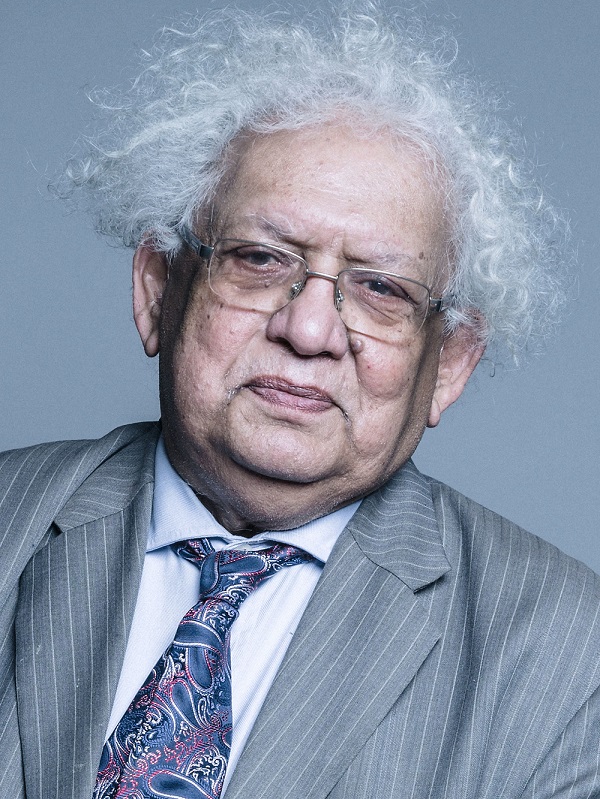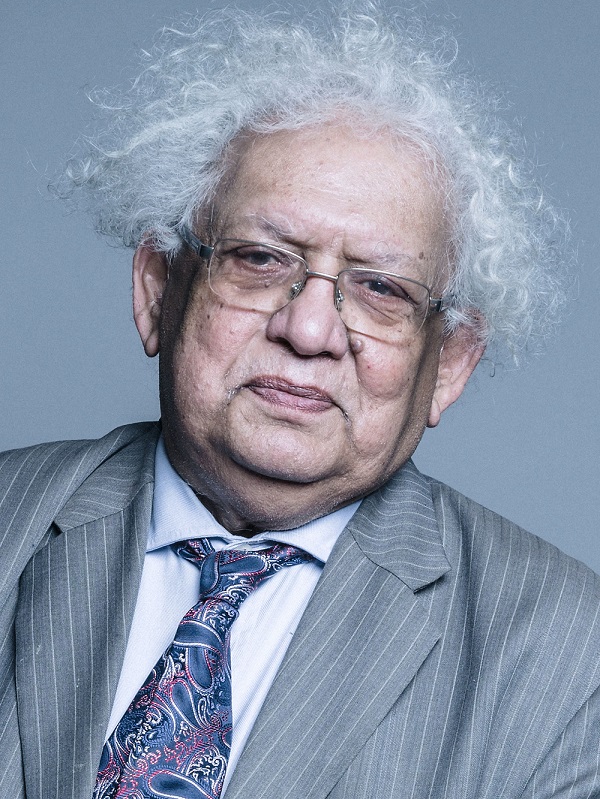 Meghnad Desai was associated for 38 years with the London School of Economics (LSE) where he was Professor of Economics and Director of the Centre for the Study of Global Governance. He retired as Emeritus Professor of Economics and was made Honorary Fellow of the LSE. He joined the British Labour Party in 1971 and was elevated to the House of Lords in June 1991. He was Chairman of the Gandhi Memorial Statue Trust which helped erect the statue of Mahatma Gandhi in London's Parliament Square. He was raised to the peerage as Baron Desai in 1991, received the Pravasi Bharatiya Puraskar in 2004 and the Padma Bhushan in 2008.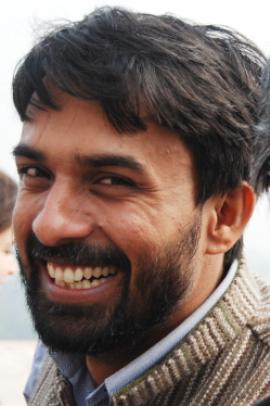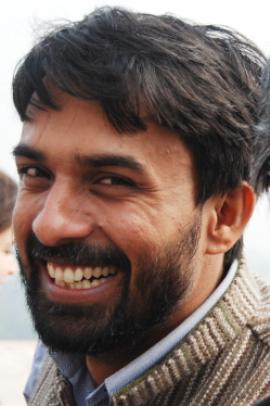 Naveen Thayyil is Associate Professor at the Department of Humanities and Social Sciences, IIT Delhi. His research interests lie at the intersection of Law and STS (science and technology studies), in three fields—Legal and political theory, environmental law, and technology regulation. Prior to joining the Department, he taught at the National Law School of India, Bangalore. He holds a PhD from the Tilburg Institute of Law Technology and Society at the University of Tilburg, the Netherlands. His recent publications include "Science and Social Movements" (Oxford Bibliographies-Political Science, 2018); "Constructing global data: Automated techniques in ecological monitoring, precaution and reification of risk", (Journal of Big Data & Society, 2018); and Visions for India-Public participation, debate and the S&T community (Current Science, 2017), co-authored with Pankaj Seksaria.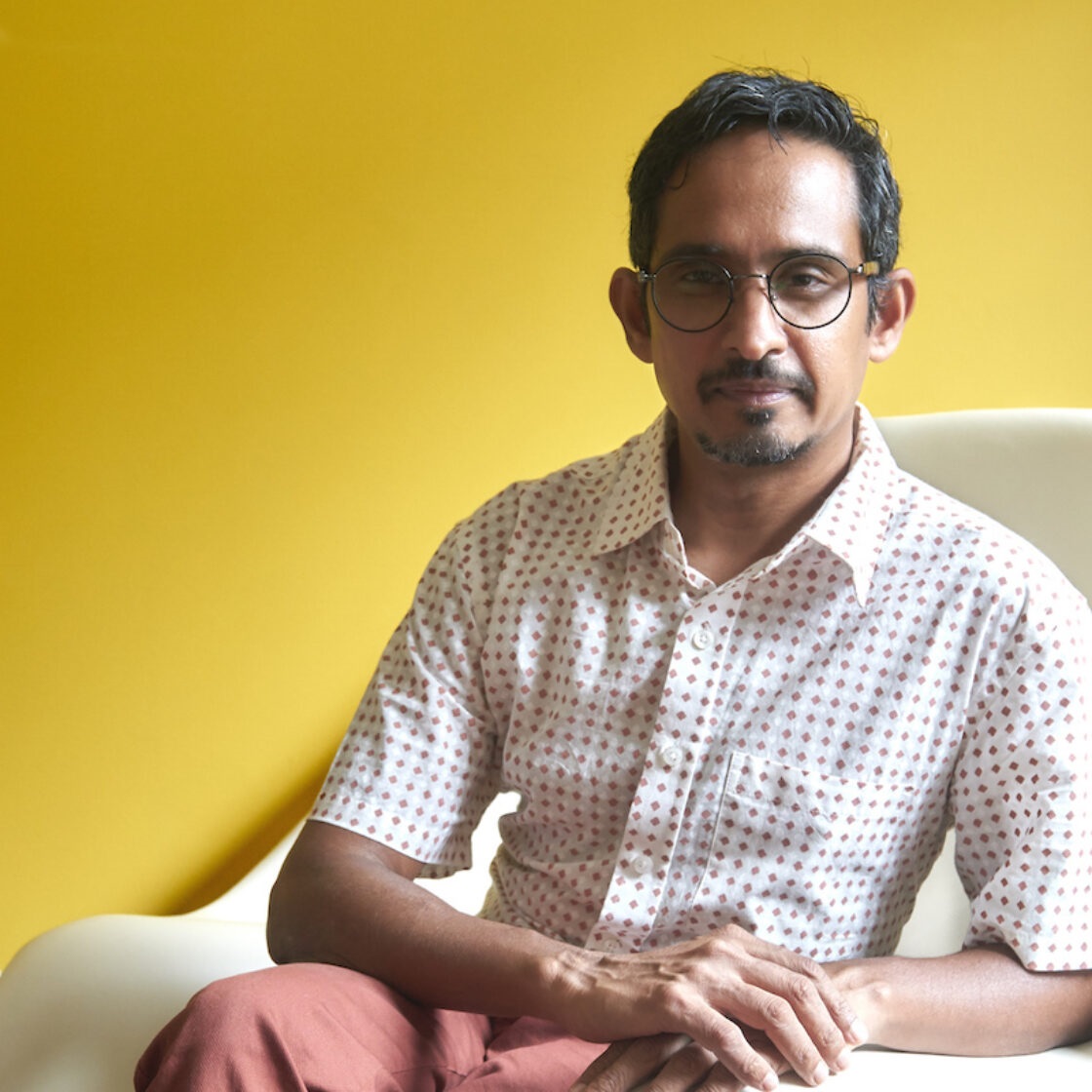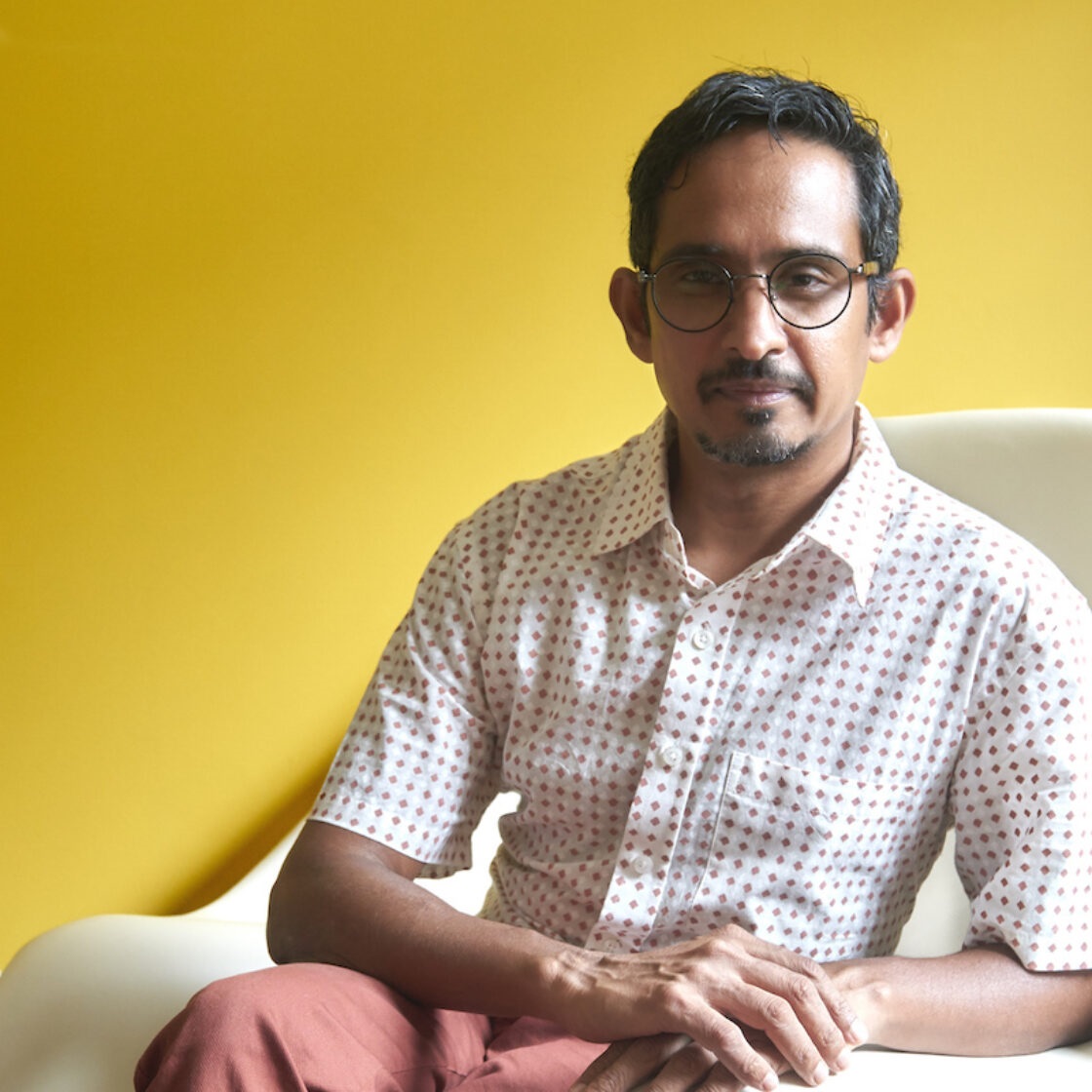 Nawaaz Ahmed was born in Tamil Nadu, India. Before turning to writing, he was a computer scientist, researching search algorithms for Yahoo. He holds an MFA from University of Michigan–Ann Arbor and is the winner of several Hopwood Awards. He is the recipient of residencies at MacDowell, Yaddo, Djerassi and Virginia Center for the Creative Arts. He is also a Kundiman and Lambda Literary Fellow. He currently lives in Brooklyn.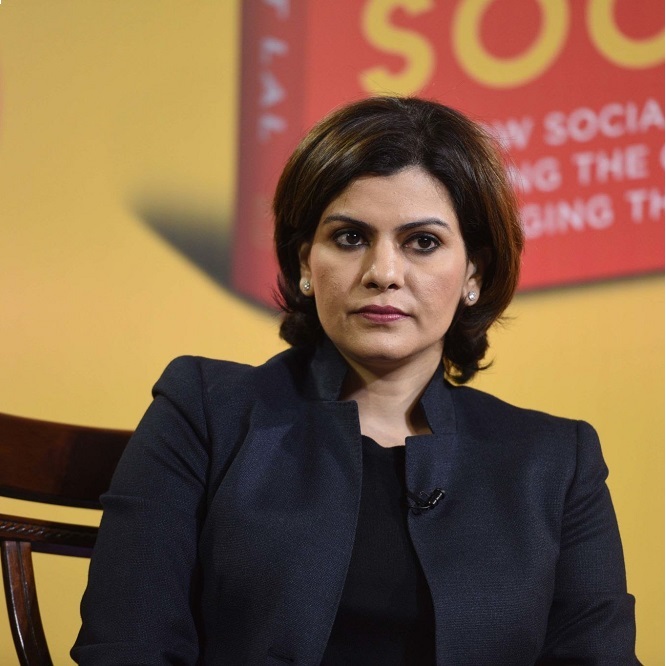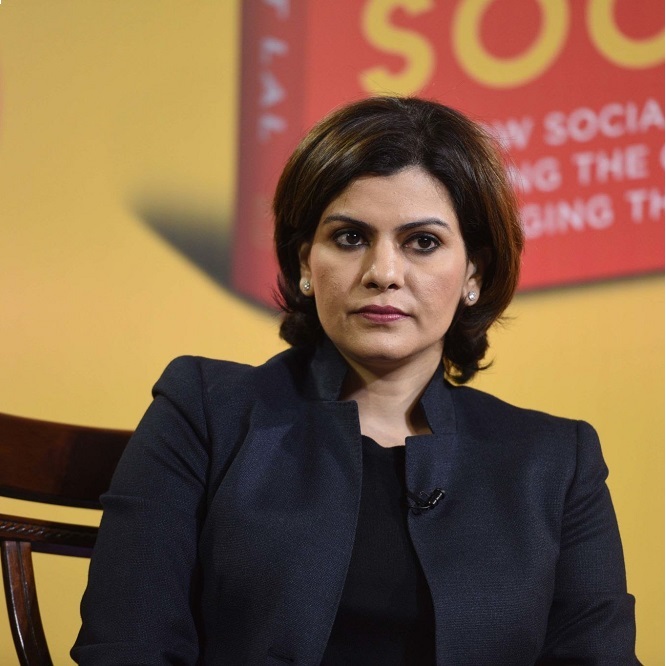 Nidhi Razdan is an award-winning journalist who worked with NDTV for 21 years. Currently, she is Director for Strategic Programmes and Outreach, and visiting faculty at the Kautilya School of Public Policy, GITAM (Deemed to be University). She is the recipient of the Ramnath Goenka Award for Excellence in Journalism, and the International Press Institute (India) Award. She also edited Left Right and Centre: The Idea of India (2017)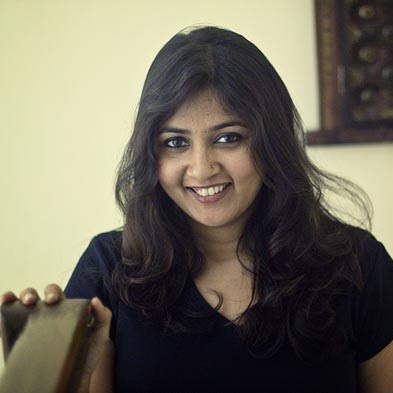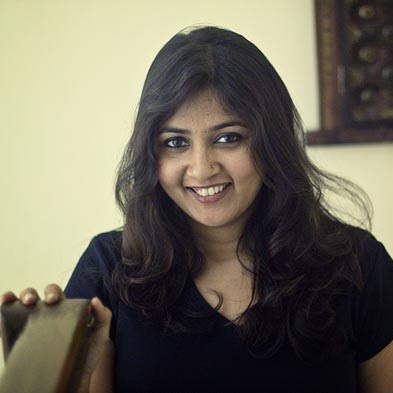 Nistula Hebbar is Political Editor, The Hindu in New Delhi. She worked earlier in The Times of India, The Economic Times, Business Standard, and The Indian Express. She is also the author of a bestselling novel Kiss and Tell (2012).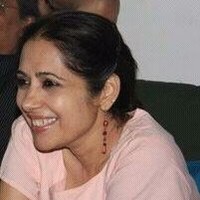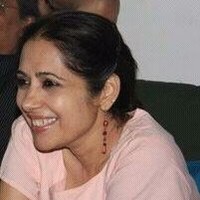 Padma Ramesh is a teacher, a trainer and a journalist by qualification and an eager film enthusiast by heart. She started her career by writing on films. In a career spanning well over two decades, she has dabbled in diverse fields from media to corporate training, to teaching, to handling CSR initiatives but through it all writing remained a constant, as did her association with films.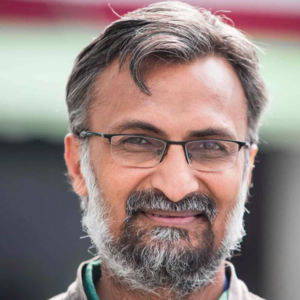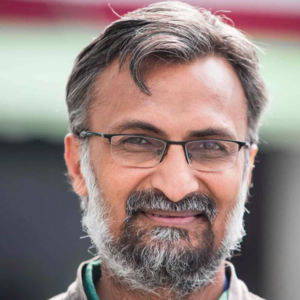 Pankaj Sekhsaria is Associate Professor, Centre for Technology Alternatives for Rural Areas (CTARA) and Associate Faculty, Centre for Policy Studies (CPS), IIT-Bombay, with research interests that lie at the intersection of technology, society, science, and the environment. He has a PhD in Science and Technology Studies (STS) from Maastricht University, the Netherlands, where he worked on the 'Cultures of Innovation' in nanoscience and technology research in India. He is also a member of the environmental action group, Kalpavriksh, and author of The Last Wave (2014), Islands in Flux: The Andaman and Nicobar Story (2017, 2019), and most recently Instrumental Lives: An Intimate Biography of an Indian Laboratory (2019).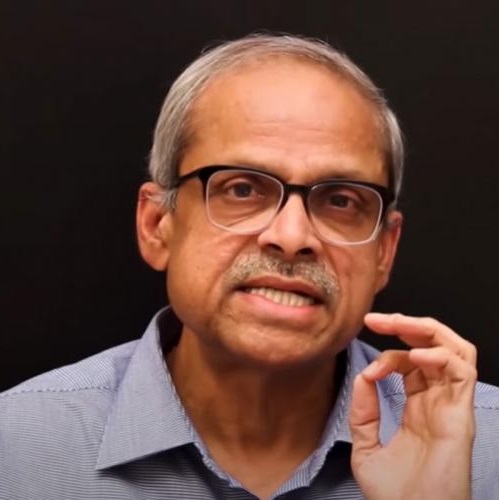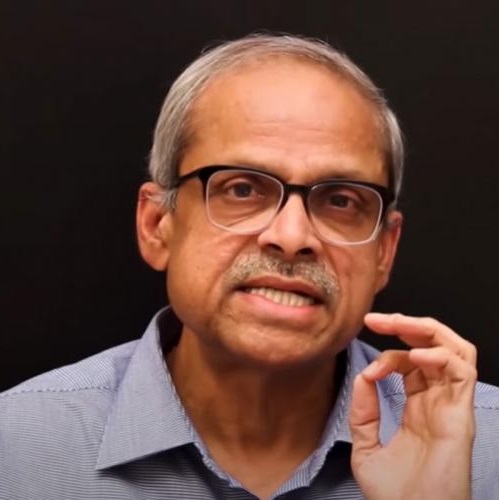 Dr Parakala Prabhakar is a political economist and public policy analyst. He holds a PhD from the London School of Economics and has served as Communications Adviser to the Government of Andhra Pradesh with a Cabinet Rank between 2014 and 2018. He is also the Managing Director of RightFOLIO, a knowledge enterprise based in Hyderabad.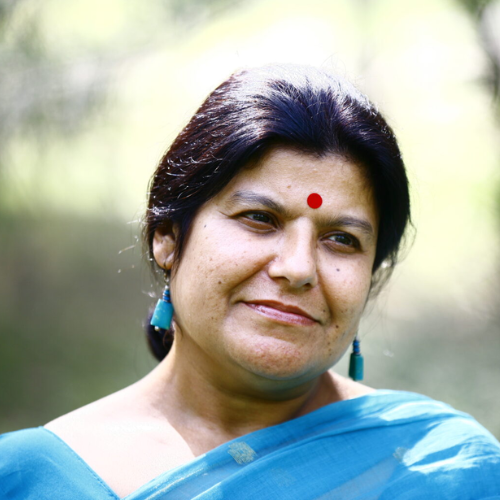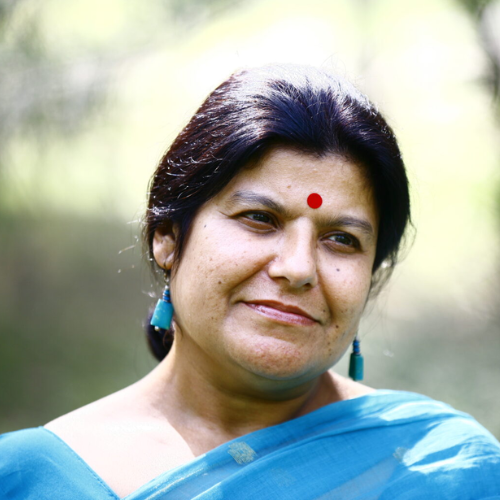 Paro Anand is, as she says, "a fearlessly truthful writer and performance storyteller with a big heart". She headed the National Centre for Children's Literature and her books have received recognition both at home and abroad. She currently runs a programme called "Literature in Action" and is working on a screenplay based on her book. Her book, No Guns at my Son's Funeral, was on the IBBY Honor List and has been translated into German and Spanish. The Little Bird who Held the Sky Up with his Feet was included in 1001 Books to Read Before You Grow Up, an international gold standard of the world's best children's literature. 
Year : 2016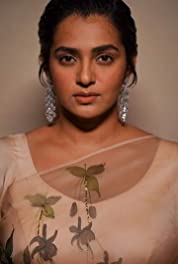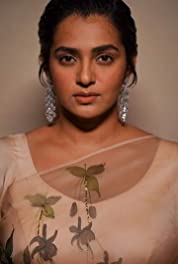 Parvathy Thiruvothu Kottuvatta is a South Indian film actress. She shot to fame with her critically acclaimed performances in films such as Notebook (2006), Poo (2008), City of God (2011), Mariyan (2013), Bangalore Days (2014), Uttama Villain (2015), Ennu Ninte Moideen (2015), Charlie (2015), and Take Off (2017). She made her Bollywood debut with the 2017 Hindi film Qarib Qarib Single opposite the ace actor Irfan Khan. She is the first Indian female actor to have won the prestigious Silver Peacock for best actor female at the International Film Festival of India. Her first national award is a special mention for her much-celebrated role in Take Off. Many awards followed. She is one of the founding members of Women in Cinema Collective (WCC 2017), a non-profit organization for women in Malayalam cinema. WCC is a unique movement functioning as a catalyst for building an inclusive workplace.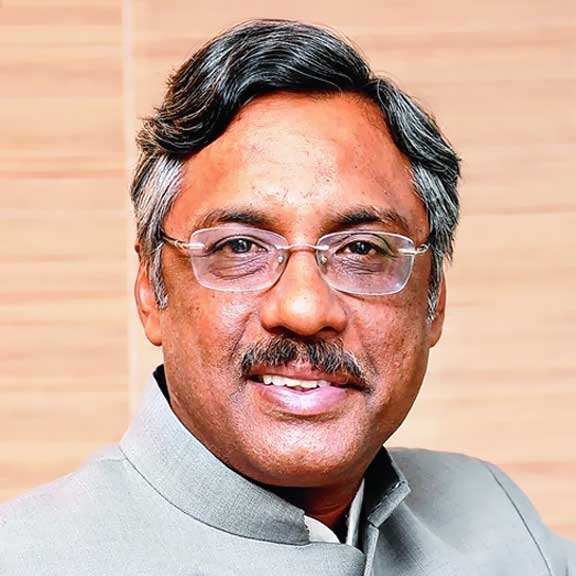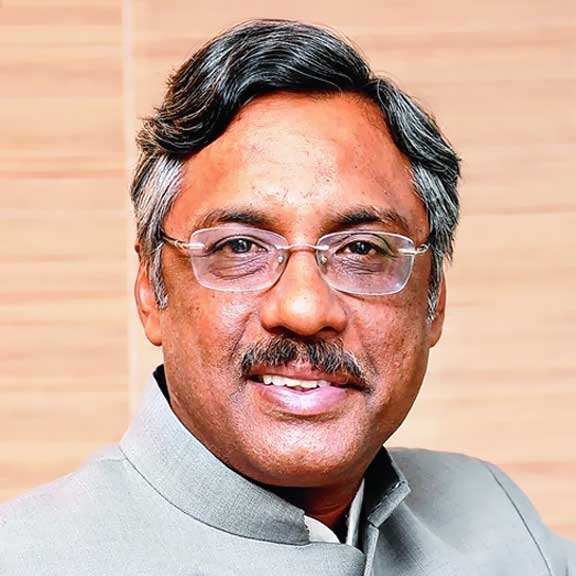 Pavan K Varma is a writer-diplomat and was till recently an MP in the Rajya Sabha. His best-selling books include The Greatest Ode to Lord Ram: Tulsidas's Ramcharitmanas (2020), Adi Shankaracharya: Hinduism's Greatest Thinker (2018), Being Indian (2004), and The Great Indian Middle Class (1998). He was Advisor to the Chief Minister of Bihar, India's Ambassador in several countries, Director of the Nehru Centre in London, Official Spokesperson of the Ministry of External Affairs, and Press Secretary to the President of India. He was conferred an Honorary Doctoral Degree by the University of Indianapolis (2005) and conferred the Druk Thuksey, Bhutan's highest civilian award (2012).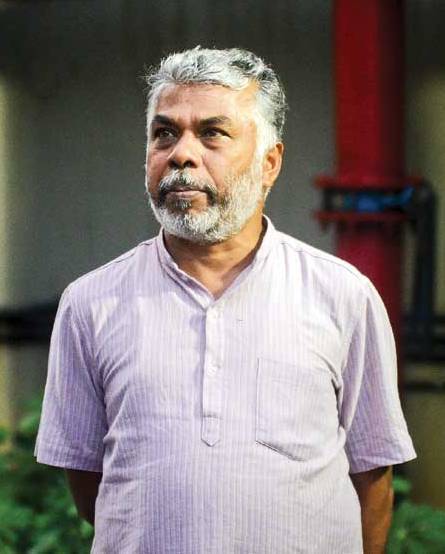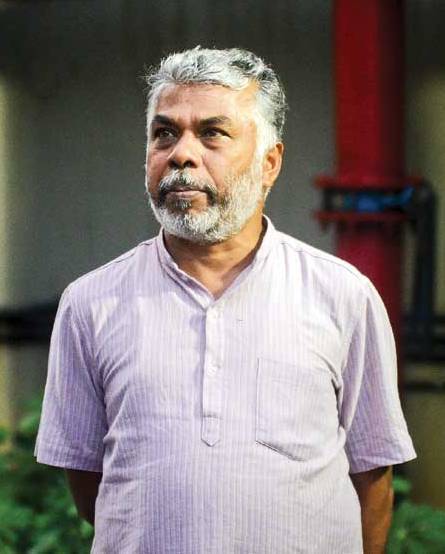 Perumal Murugan is one of India's most reputed contemporary writers.  He has published ten novels, five collections of short stories, five anthologies of poetry, and ten non-fiction books. His Tamil novels in English translation include Seasons of the Palm (2004), Current Show (2004), One Part Woman (2013), and Pyre (2016). His poetry, short story, and essay collections have been translated into English as Songs of a Coward, The Goat Thief, and Black Coffee in a Coconut Shell.  He has received awards from the Tamil Nadu government and Katha Books. Seasons of the Palm was shortlisted for the international Kiriyama Award (2005), and the English translation of Madhorubagan won the Sahitya Akademi Translation Prize (2017).
Year: 2018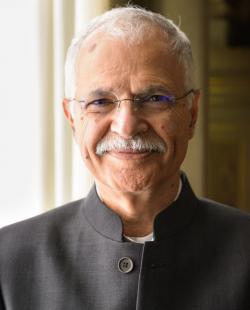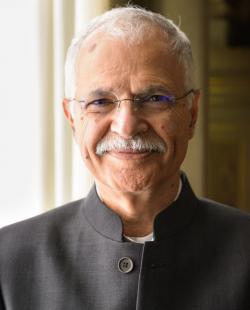 Pradeep Chhibber is a professor of political science at the University of California, Berkeley. He has authored and co-authored several books including Ideology and Identity: The Changing Party Systems of India (2018) and Religious Practice and Democracy in India (2014). He holds the Indo-American Community Chair in India Studies at the University of California, Berkeley campus.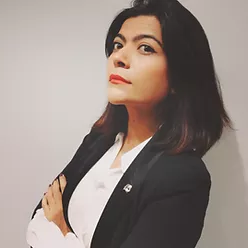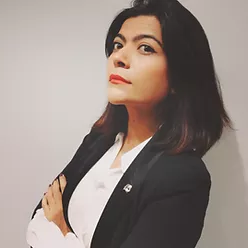 Pragya Tiwari writes on politics, policy and culture, edits The Indian History Collective, and is the Regional Director of Flint Asia.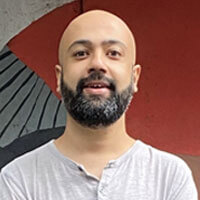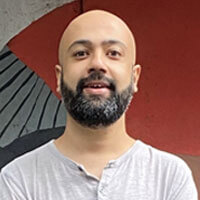 Prajwal Parajuly's best-selling collection of short stories The Gurkha's Daughter (2012) was a finalist for the Dylan Thomas Prize in the UK and a semi-finalist for the Story Prize in the US. His first novel Land Where I Flee (2013) was a finalist for the Emile Guimet Prize and the First Novel Prize in France. He lives in Paris.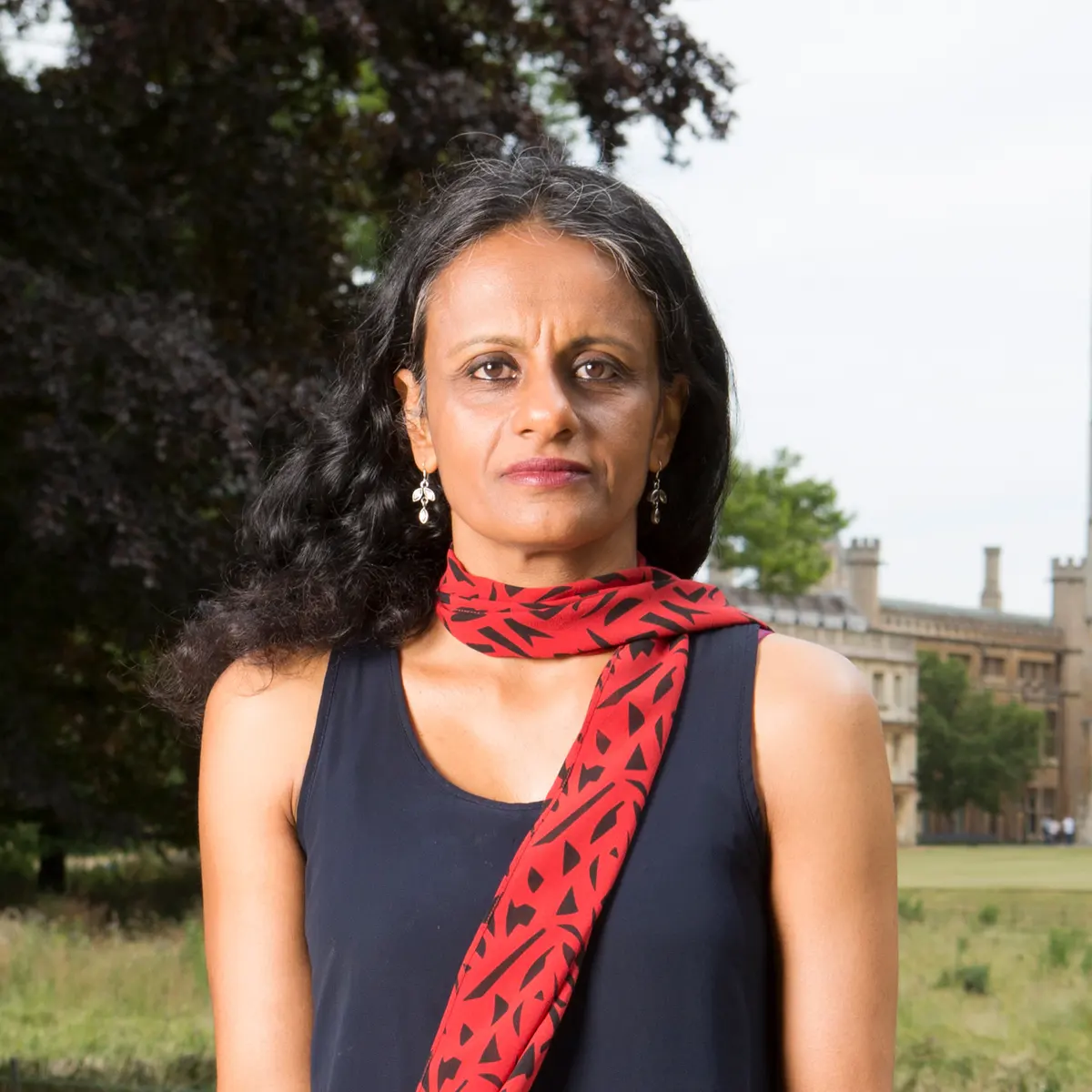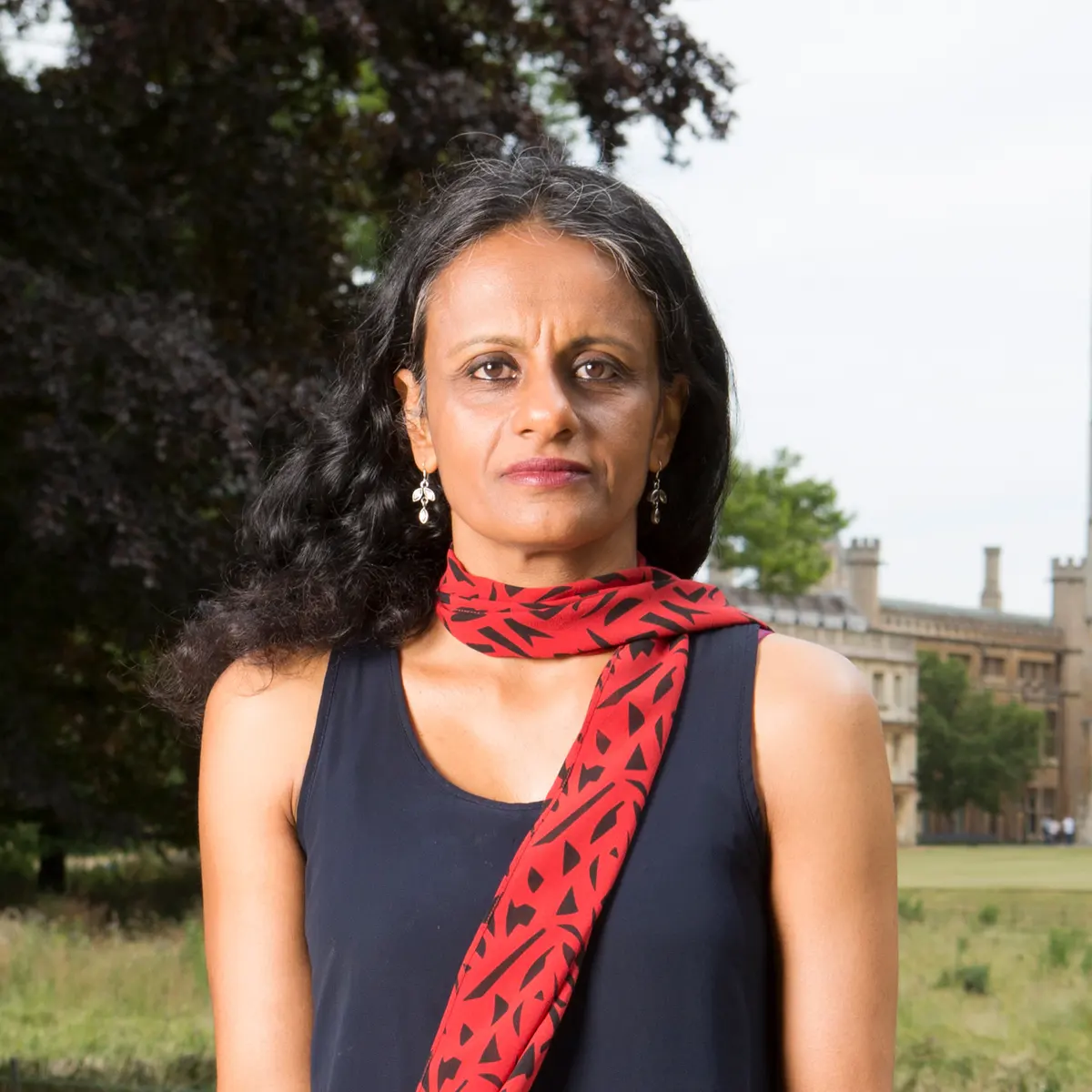 Priyamvada Gopal teaches Anglophone and Related Literature at Churchill College, University of Cambridge, UK. Her primary interests are in colonial and postcolonial studies. Her publications include Insurgent Empire (2019), The Indian English Novel: Nation, History and Narration (2009) and Literary Radicalism in India: Gender, Nation and the Transition to Independence (2005). Her work has appeared in academic journals (ARIEL etc), periodicals (The Guardian, India Today, The Hindu etc), and on electronic media (BBC, NDTV-India, Al-Jazeera etc).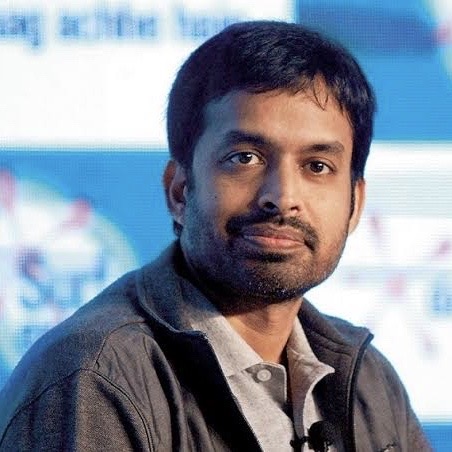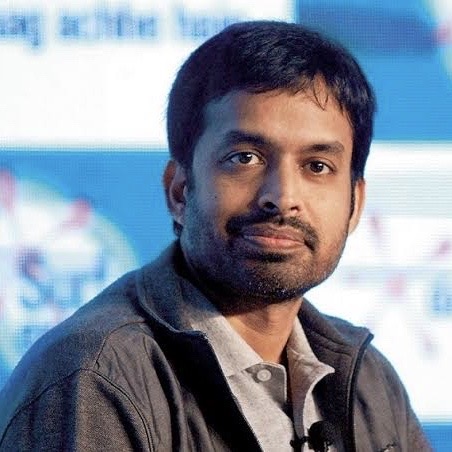 Pullela Gopichand is the Chief National Coach of the Indian badminton team. He won the All England Open Badminton Championships in 2001 becoming the second Indian to achieve this distinction after Prakash Padukone. The Gopichand Badminton Academy which he founded in 2008 in Hyderabad has not only produced champions like Saina Nehwal, PV Sindhu, Kidambi Srikanth, B Sai Praneeth and many others but has transformed Indian badminton. He received the Arjuna Award (1999), the Dronacharya Award (2009) and the Padma Bhushan (2014).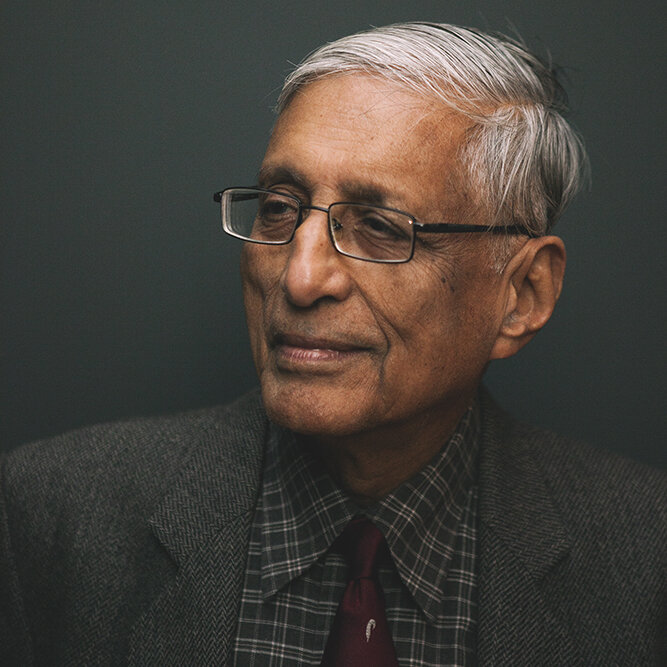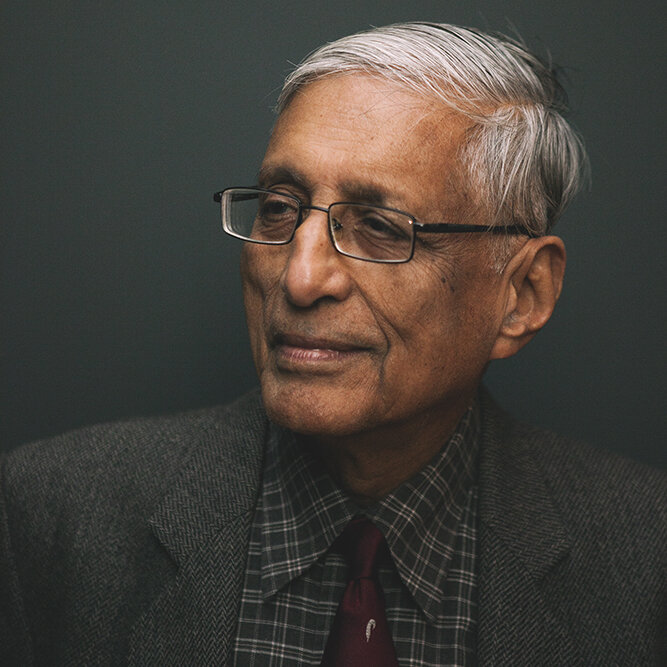 Rajmohan Gandhi is a historian and biographer. Besides Modern South India (2018), his other recent books include Why Gandhi Still Matters (2017), and Understanding the Founding Fathers (2016). He has taught political science and history at the Indian Institute of Technology, Gandhinagar, IIT-Bombay, Michigan State University and University of Illinois, where he currently serves as Research Professor.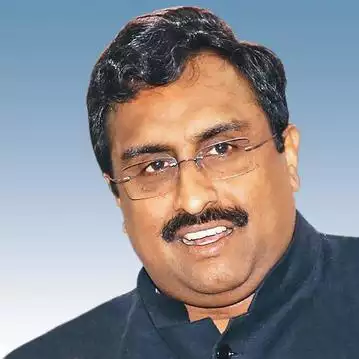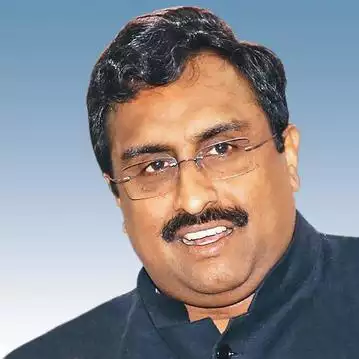 Ram Madhav served as the National General Secretary of the Bharatiya Janata Party (BJP). He was a member of the National Executive of the Rashtriya Swayamsevak Sangh (RSS) and has authored Uneasy Neighbours: India and China after Fifty Years of the War (2014).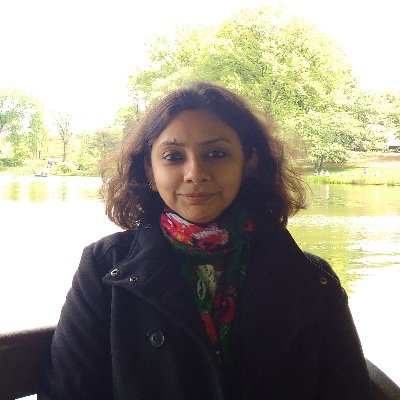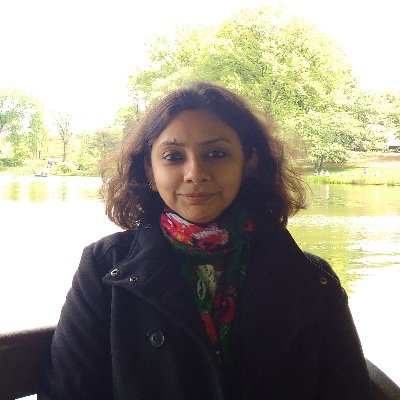 Rimple Mehta is an Associate Dean and Lecturer at the School of Social Sciences, Western Sydney University. She has previously worked at the School of Social Work, Tata Institute for Social Sciences, Mumbai and School of Women's Studies, Jadavpur University, Kolkata. Her research and field engagements broadly focus on women in prison, refugee women, and human trafficking. She engages with questions of borders, citizenship, and criminology of mobility.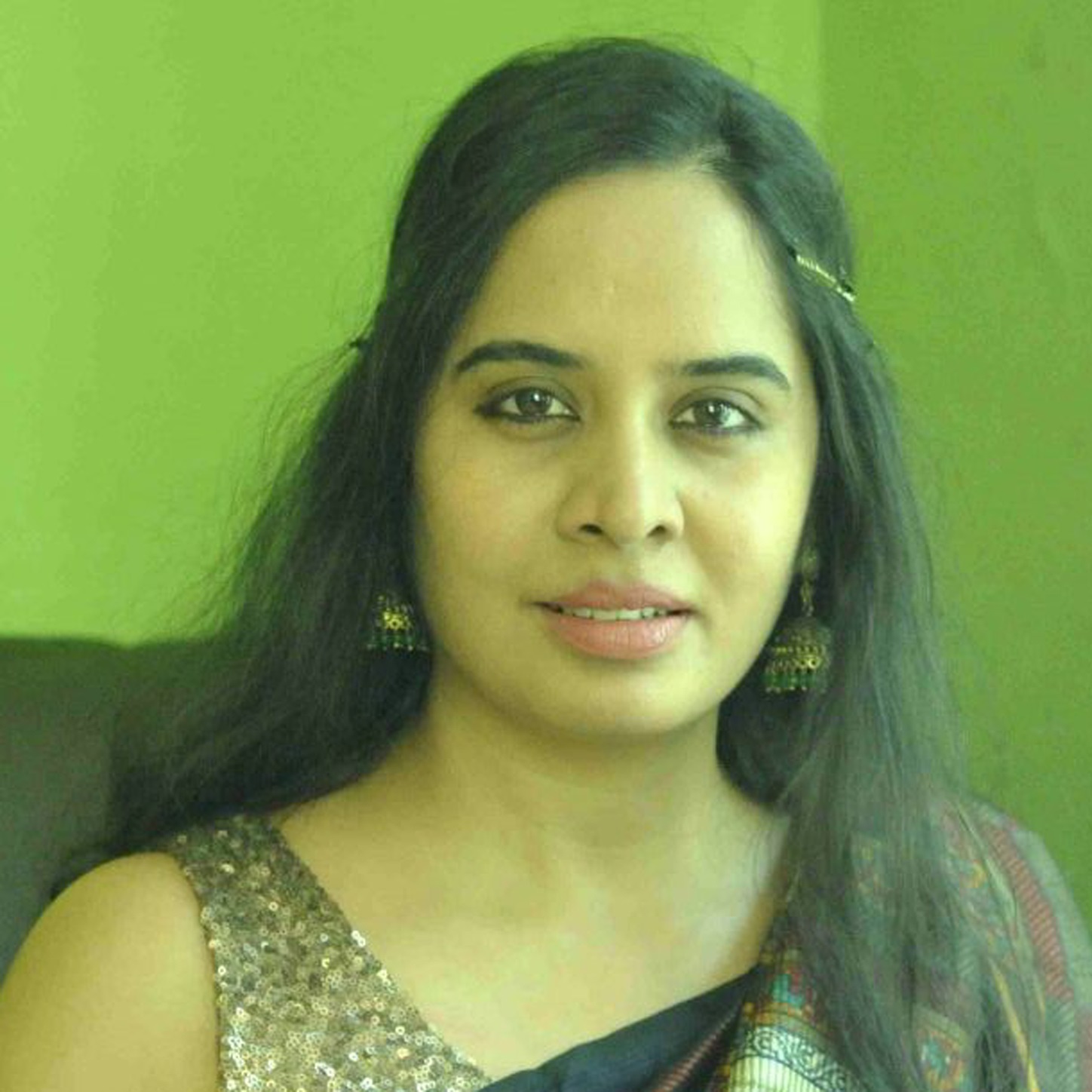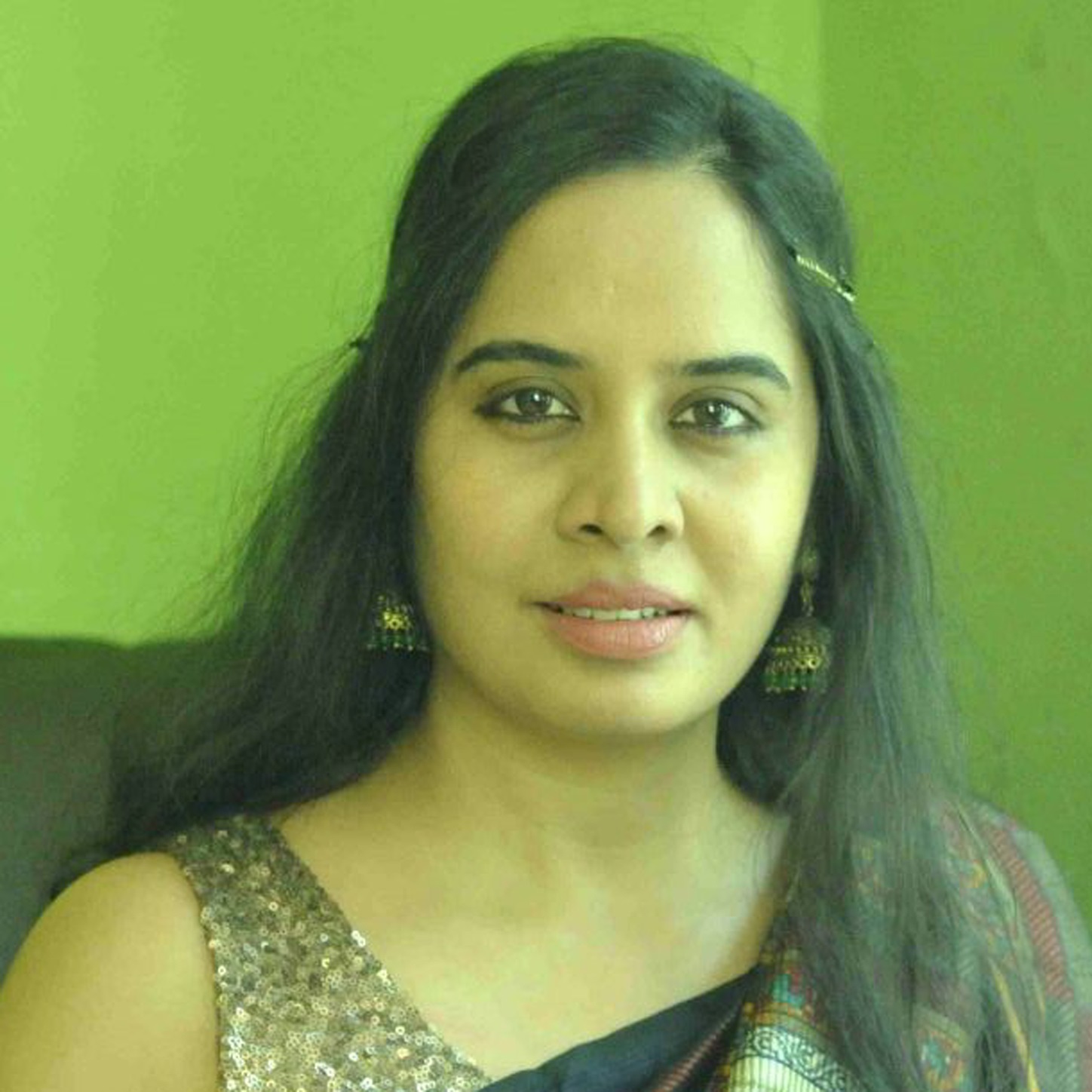 Rochelle Potkar is the author of The Arithmetic of Breasts and Other Stories, Four Degrees of Separation and Paper Asylum, and is alumna of Iowa's International Writing Program and Charles Wallace Writer's fellowship, Stirling. Her 'The Leaves of the Deodar' won the Open Road Review story contest (2016), and 'Chit Mahal' appeared in The Best of Asian Short Stories. 'Ground up' won third place at the David Burland Poetry Prize (2017) and 'Cellular: P.O.W.' was shortlisted for the Hungry Hill Competition (2017). She is the co-editor of Goa: A Garland of Poems and is the co-founder of the 'Arcs-of-a-Circle' artists' residency supported by the US Consulate General, Mumbai.
Year: 2019, 2018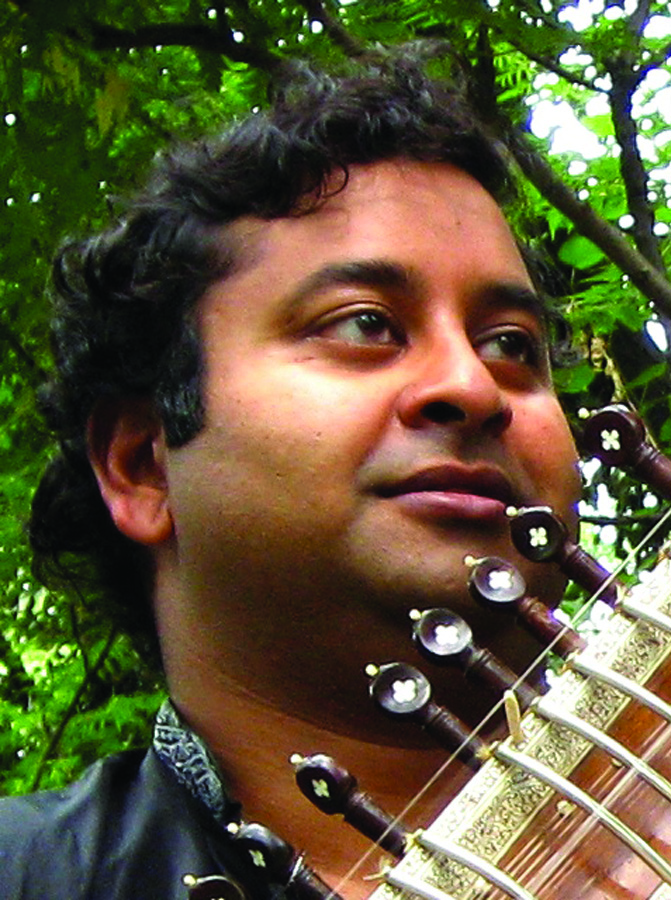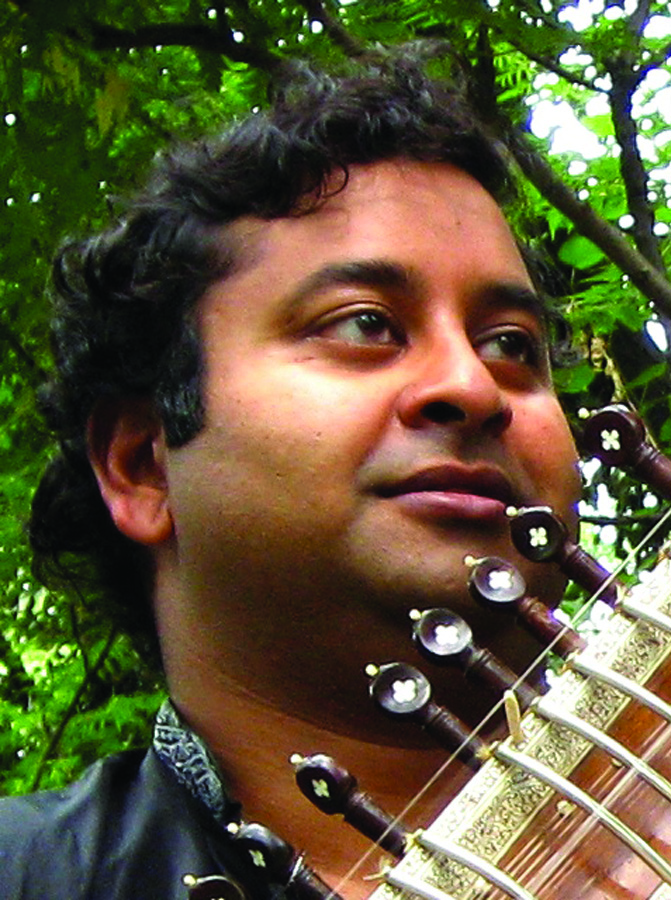 Srinivas Reddy is a scholar, translator and musician. He trained in classical South Asian languages and literatures at Brown University and the University of California, Berkeley. His translations from Telugu and Sanskrit include Krishnadevaraya's Telugu epic Amuktamalyada: The Giver of the Worn Garland and Kalidasa's play Malavikagnimitram: The Dancer and the King. He is also a concert sitarist and has given numerous recitals around the world. He now lives in Gujarat and teaches at IIT, Gandhinagar.
Year: 2017, 2015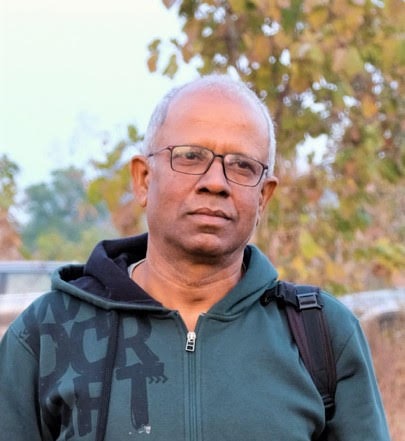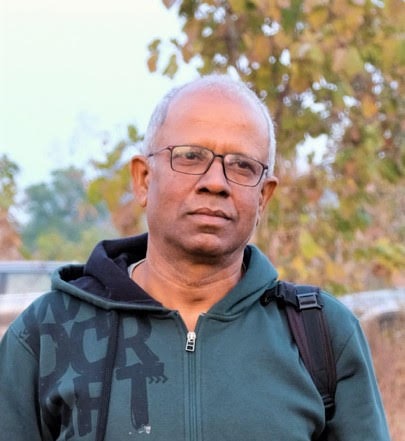 Sumanaspati Reddy recently retired from All India Radio, after serving it for three decades as producer and broadcaster. He is also a freelance writer and reviewer, translator and photographer. He passionately worked to showcase the best of Indian and international documentary cinema in Hyderabad for a decade (2004-13).
Year: 2014-15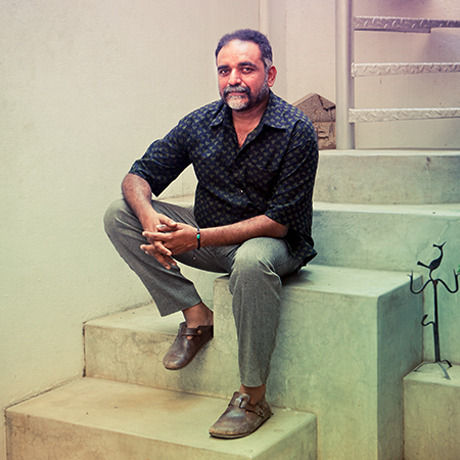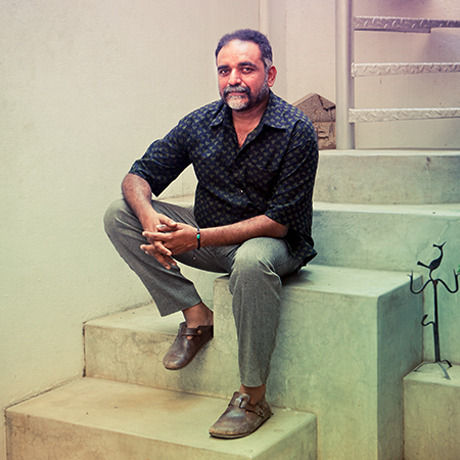 Suresh Jayaram is an artist, art historian, arts administrator, and curator from Bangalore. He is the Founder, Director of Visual Art Collective/1.Shanthiroad Studio, an international artist's residency and alternative art space in Bangalore. India. He is currently involved in art practice, urban mapping, archiving, curation, and arts education. His keen interest in environmental and urban developmental issues influences his work. He taught Art History at Karnataka Chitrakala Parishat, the College of Fine Arts in Bangalore, and later went on to become the Principal between 2005-2007.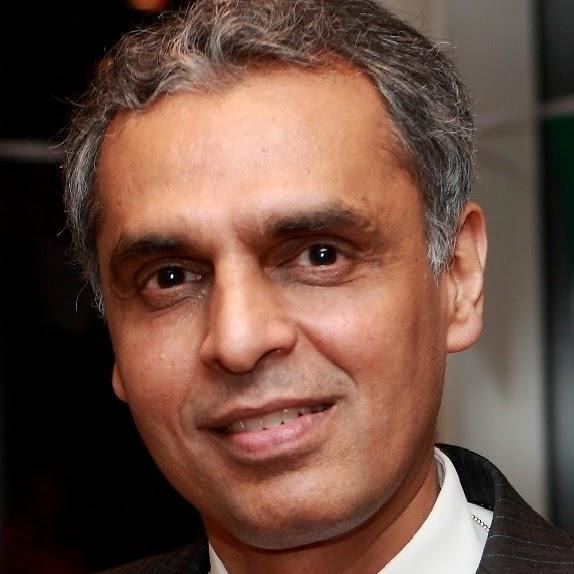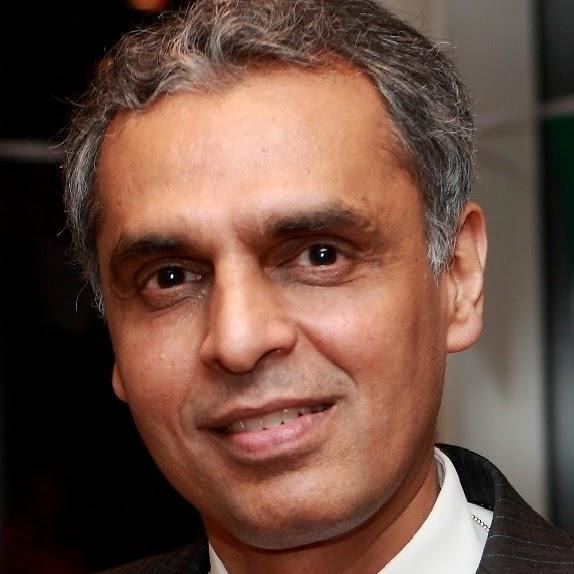 Syed Akbaruddin served as India's Permanent Representative to the UN from 2016 till his retirement from the Indian Foreign Service in 2020. In a diplomatic career spanning thirty-five years, he spent more than a decade engaged in multilateral diplomacy—both as an Indian diplomat and an international civil servant. Currently he is Dean, Kautilya School of Public Policy, GITAM (Deemed to be University), Hyderabad.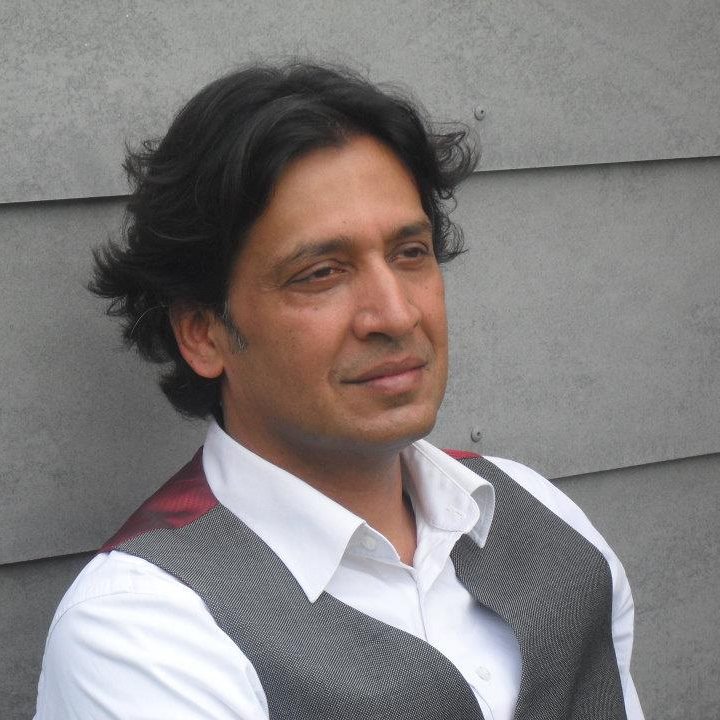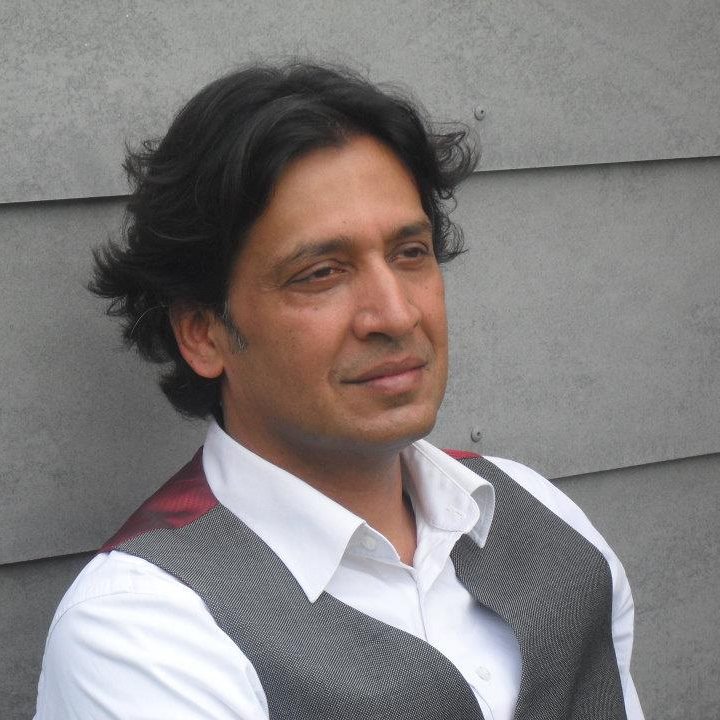 Tabish Khair was born and educated in India, and now lives in Denmark, where he teaches at Aarhus University. During the present virus crisis, he rewrote 21 Shakespeare sonnets as a commentary on the times: Quarantined Sonnets: Sex Money and Shakespeare (2020). Published by Kitaab, Singapore, the profits will be donated to a 'Covid' charity in Singapore. His recent novels include Night of Happiness (2018), Just Another Jihadi Jane (2016; 2017), and How to Fight Islamist Terror from the Missionary Position (2014). Translated into several languages, his work has won or been shortlisted for around 20 poetry, fiction and non-fiction prizes in seven countries.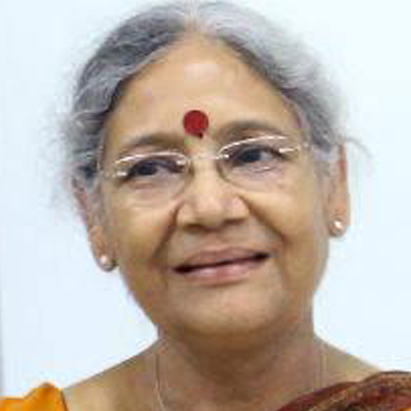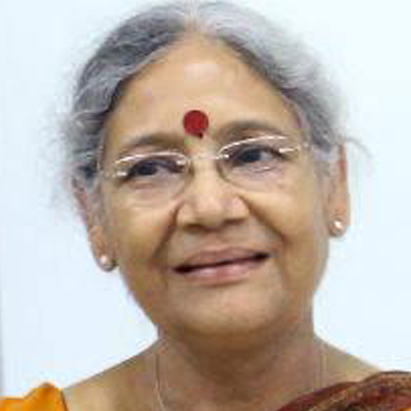 Uma Narain has been a professor of Literature & Drama, and professor of General Management at the S.P. Jain Institute of Management & Research, Mumbai, where she employed literature and theatre arts for managerial skill development of MBA students. She is a former Dean, School of Liberal Arts at NMIMS University, Mumbai – a school she founded in 2016.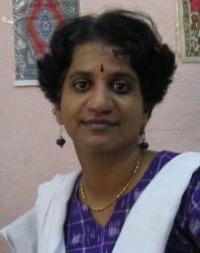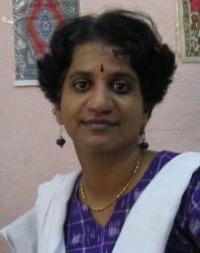 Vasanthi Srinivasan is a Professor in the department of Political Science, University of Hyderabad. She is the author of Gandhi's Conscience Keeper: C Rajagopalachari and Indian Politics (2009) and Hindu Spirituality and Virtue Politics (2014). Her research interests are in the area of Indian political Ideas, comparative political thought, and the interface between technology and politics. Her latest work, Virtue and Human Ends (Orient Blackswan, 2021), delves into the Pancatantra, Hitopadesa and other literary texts.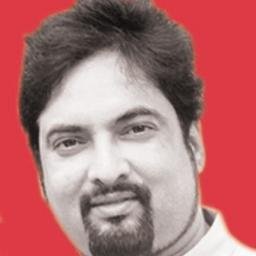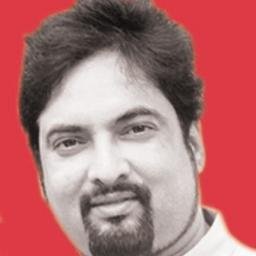 Vedam Jaishankar is an award-winning journalist and author of Rahul Dravid: A Biography (2004) and Casting A Spell: The Story of Karnataka Cricket (2005). He also teaches at the National School of Journalism. In his career of over three-decades, he has covered cricket in all the six continents. He has worked for major newspapers, The Times of India, Indian Express, Deccan Herald, and has contributed articles to both offline and online publications such as Wisden, Sportstar, DNA, and Sulekha, MSN, Cricwizz, CricketforIndia, etc. He writes regularly for the online portal, Firstpost.