Picture Abhi Baaki Hain…  Kamishibai – A Japanese traditional paper art theatre
HYSTA – Hyderabad Storytellers Association
Duration: 25 mins
Age group: Open to all
29th January 2023

2:00–2:20 pm
Watch a story come alive through Kamishibai – a Japanese traditional paper art theatre. The storyteller narrates the story using picture cards which he/she removes one by one from the Butai. The later part of the session combines the Kamishibai theatre with interactive storytelling techniques to bring in the audience to twist the tale and finish it!  
Katha Medley-Polyglot act storytelling
HYSTA – Hyderabad Storytellers Association
Duration: 25 mins
Age group: Open to all
29th January 2023

2:30–2:50 pm
Inspired by the belief that art needs no language for expression, Hyderabad Storytellers' Association presents a delightful folktale presented in four languages/dialects in a seamless flow where all languages blend to create a unified outcome. A story is performed by a group of storytellers where each performer will use a different language/dialect and perform in an "act-and-tell" format. As the story unfolds, the dialogues in different languages and dialects flow into each other making the story comprehendible irrespective of whether the audience knows one/more languages or not.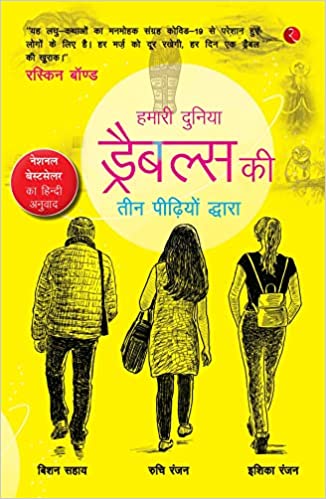 Hamari Duniya Drabbles ki Teen Peedhiyon Dwara
Bishan Sahai, Ruchi Ranjan, Ishika Ranjan
Duration: 30 mins
Language: Hindustani
Age group: Open to all
28th January 2023

4:30–5:00 pm
A Hindi translation of the National Bestseller Our World: A Symphony of Drabbles by Three Generations is a book of 87 short stories each told in just a hundred words! Yes, only one hundred words, not a word more, not a word less! Such stories are called drabbles. Brevity, as Shakespeare has said, is the soul of wit. This session will tell how stories can be narrated using exactly a hundred words. The stories will evoke curiosity and a desire to indulge deeper into what could have happened before and after the story ended. A fascinating potpourri of fiction by individuals belonging to three generations of a single family – the grandfather, the mother, and the daughter.
"Miguel's Kin" by Damodar Mauzo
28th January 2023

12:00–12:50 pm
This prize-winning story is about how a young boy is made to realize that the real joy is in watching birds fly freely in the sky and not in caging them.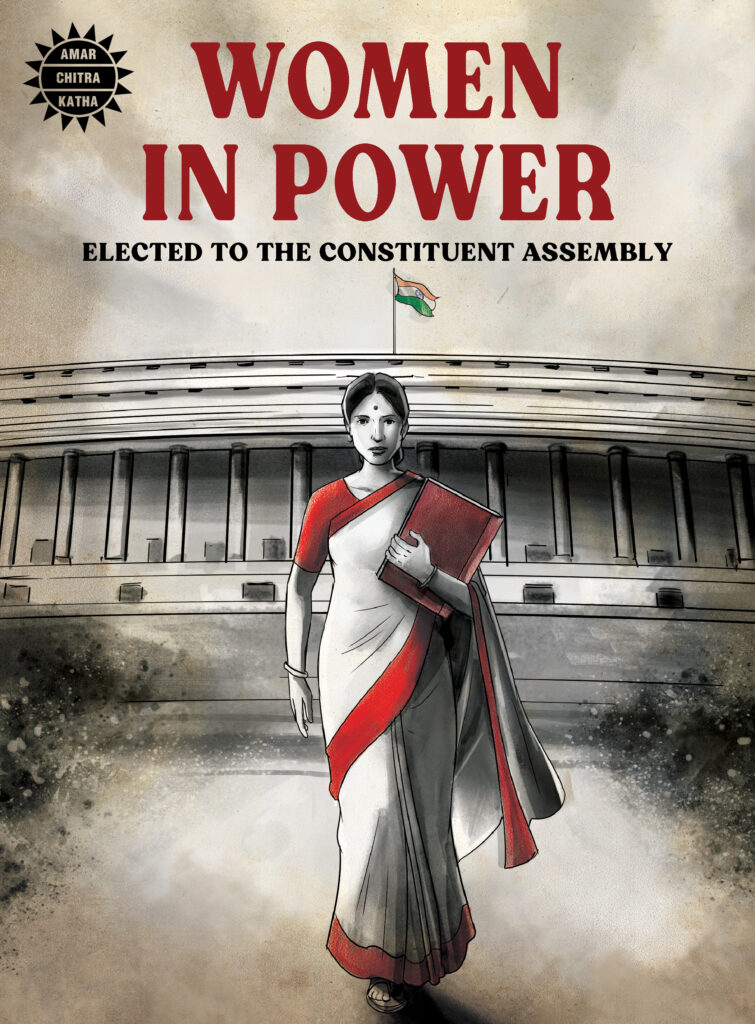 Women in Power 
Amar Chitra Katha 
Duration: 40 mins
Age group: Any
28th January 2023

2:00–2:40 pm
This is a story from our recently launched book Women in Power. The path of India's independence was long and hard. Our freedom fighters made countless sacrifices before their dream could become a reality. Amar Chitra Katha brings you the stories of the 15 women of the Constituent Assembly, who broke all barriers of tradition and social norms. They fought fearlessly for the rights of women, children, and the marginalized people of our society so that their safety and well-being are assured in the constitution. They argued and debated and stood shoulder to shoulder with men as our nation went through a momentous transformation. These icons proved that there is nothing that can keep a woman from achieving her goals. They remain inspirations for the succeeding generations.
Saag Meat: Kissagoi 
Team Abhivyakti 
Duration: 40 mins
29th January 2023

3:20–4:00 pm
Bisham Sahni's famous story "Saag Meat" will be enacted by members of the Abhivyakti, Arvind Sharma and Rajshree Dugar. 
Andher Nagri Chaupat Raja Take Ser Bhaji Take Ser Khaja
Team Abhivyakti
Duration: 50 mins
28th January 2023

10:30–11:20 am
This famous satire by Bharatendu Harishchandra remains relevant even today. Members of Abhivyakti will play the different characters in the story.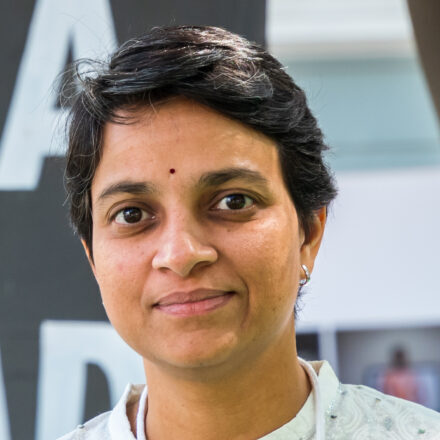 Science Stories for All
Duration: 15 to 20 minutes (7-9 minutes for an English story; and 7-9 min for a Telugu story)
Age group: 7-12 years
Language: English and Telugu.
29th January 2023

11:10–11:30 am
Stories have the power to hold the attention of the young and the old alike, and what better way to teach science than through stories? The session combines science with the age-old tradition of storytelling and brings out a mash-up called the Science story. Children can understand and retain the information longer if they enjoy gaining it. This session aims at delivering science concepts like 'What makes us human' and 'rock cycles' through simple stories that can be enjoyed by both science and non-science audiences of all ages.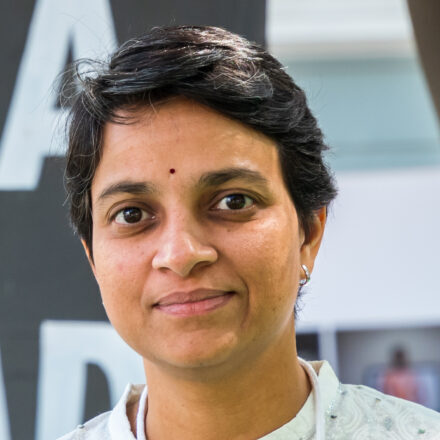 Science Stories for All
Duration: 15-20 mins (for 2 stories)
Age group: 13+ years
Language: English
29th January 2023

10:30–10:50 am
Post-pandemic, academics have been tough for all, especially children. Devising interesting ways to communicate academic concepts is the need of the hour and 'science stories' is just that – a fun way to communicate and learn science. The session includes concepts like 'balancing' and 'what makes us us!' through stories. It would be a fun learning experience for everybody present.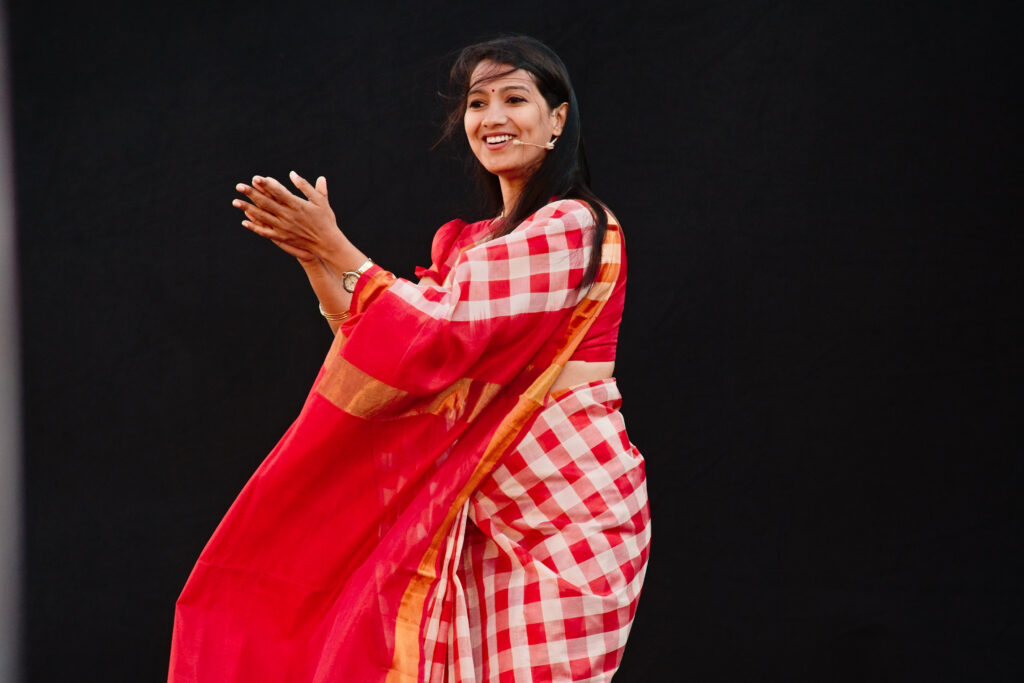 Of Chess, Maths, a Kings and a Queen
Duration: 40 mins
Age group: All ages
28th January 2023

3:15–4:00 pm
Mathematical Story based on rhythm-n-dance. An interaction-woven narration of a clever sage who invented chess, a chess-obsessed king, and a wise queen who comes to the rescue and dances her way into mathematics and life lessons! Performed earlier at national festivals in other cities and brought to Hyderabad for the first time. Music, chants, dance, and interaction with the audience bring alive this story and its telling.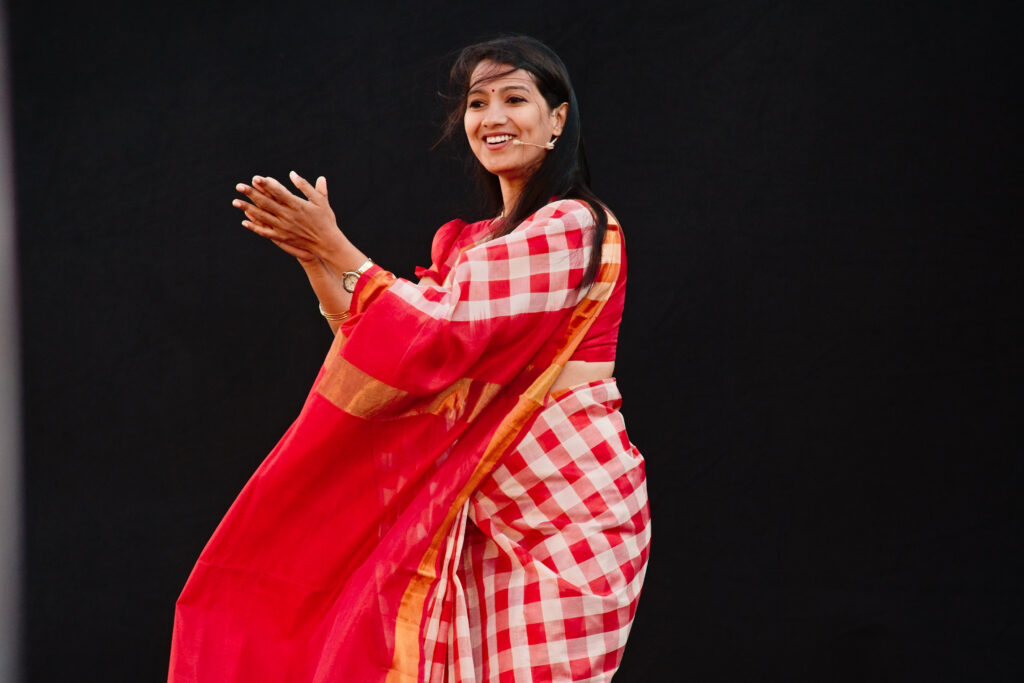 Empathetic Connection with Storytelling
Duration: 40 mins
Age: 16+ 
29th January 2023

12:00–12:45 pm
Workshop / interactive storytelling for adults
The session is aimed at experientially offering the joy of 'listening to' and 'telling a story'. Thereby unraveling the possibilities and potential inherent in this transaction between the teller and the listener. It includes a short story narration by the facilitator and guided story-sharing by the participants. To live the life of another is one of the many things, a story and storytelling offer. To get a peek into another's way of life, a way of thinking, a way of feeling that may be unfamiliar to one's own or similar to one's own, brings the pleasure of surprise or joy of prediction, both of which can offer unique connections with those around us. Stories and their telling and listening, offer a beautiful space to empathize and connect with each other. This workshop offers tools and guidance towards this journey in a world that is getting more and more polarized in some aspects.