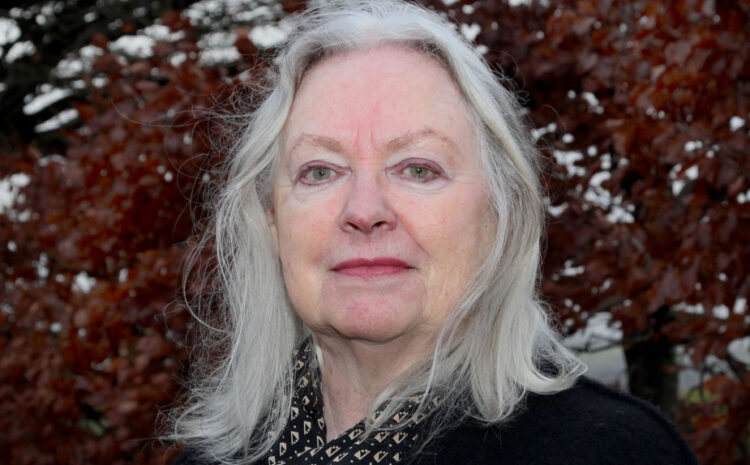 "Or is that troubled surface something else
shadowy under the dipped fingers of willows
where satiny mud blooms in cloudiness…"
Gillian Clarke's poetry is deceptively simple, with vivid imagery and layers of meaning below the surface.
Clarke is a Welsh poet. From 2008 to 2016, she was the National Poet of Wales. Her poetry is part of the GCSE and A-Level exam syllabus. She was awarded the Queen's Gold Medal for Poetry in 2010, and won the Wilfred Owen Poetry Award in 2012. Clarke has also written plays for radio and theatre, and translated works from Welsh.
Many of her poems are about nature and have a real sense of the rhythms of the seasons.
But the outside world is never far away.
In The Field Mouse—during the war in Bosnia—hay is being cut, "far from the radio's terrible news". The violence of that conflict is echoed in the cutting of the field of hay with images of "killed flowers" and a bleeding field.
"The wrong that woke
from a rumour of pain won't heal,
and we can't face the newspapers.
All night I dream the children dance in grass
their bones brittle as mouse ribs, the air
stammering with gunfire, my neighbour turned
stranger, wounding my land with stones."
Clarke's poems also capture small events that resonate.
"Blue lipped and dressed in water's long green silk", a poor drowning child is rescued in Cold Knap Lake. When Clarke's father takes the child back to her home, she is "thrashed for almost drowning".
In Miracle on St. David's Day, Clarke is reading poetry to patients in a mental institution on an "afternoon yellow and open-mouthed / with daffodils" when a "big, mild man" suddenly stands.
"Like slow
movement of spring water or the first bird
of the year in the breaking darkness,
the labourer's voice recites 'The Daffodils'.
…
Since the dumbness of misery fell
he has remembered there was a music
of speech and that once he had something to say."
These are poems to be reread to reveal their deeper complexities. Clarke uses striking images to bring together the minutiae of everyday life and the larger global issues.
Gillian Clarke will be at Kaavya Dhaara, HLF's one-day poetry festival on Saturday, 12 November.