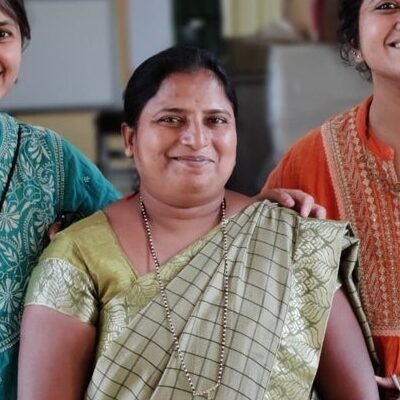 Godavari Dange
Godavari Dange is a grassroots leader and agro-entrepreneur from Osmanabad, Maharashtra.
She works in the field of climate-resilient agriculture and has helped develop and spread the one-
acre farming model in association with Swayam Shikshan Prayog. She is the Secretary of Sakhi
Federation in Maharashtra and the Director of Vijaya Lakshmi Farmer Producer Company. She
is the protagonist of the comic book, Raindrop in the Drought: Godavari Dange.
Speaker @ HLF 2023
29 Jan HLF2023 - Day 3
Stage Talks | Raindrop in the Drought
by Godavari Dange; M. Dore; Reetika R. Subramanian; Pankaja S.